Montreux Jazz Festival Will Return With Reimagined Format
The 55th edition of the Swiss festival takes place July 2-17.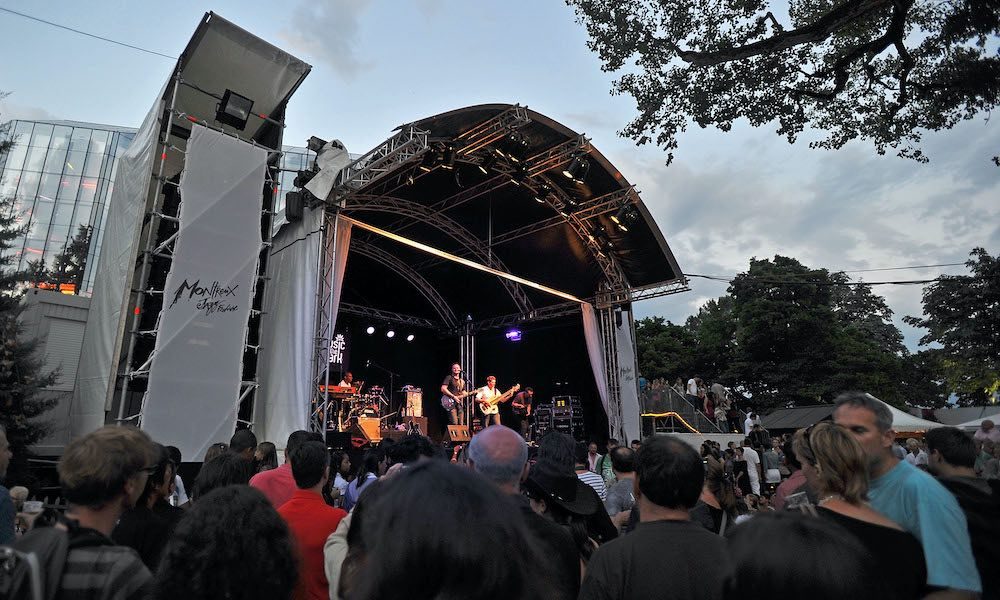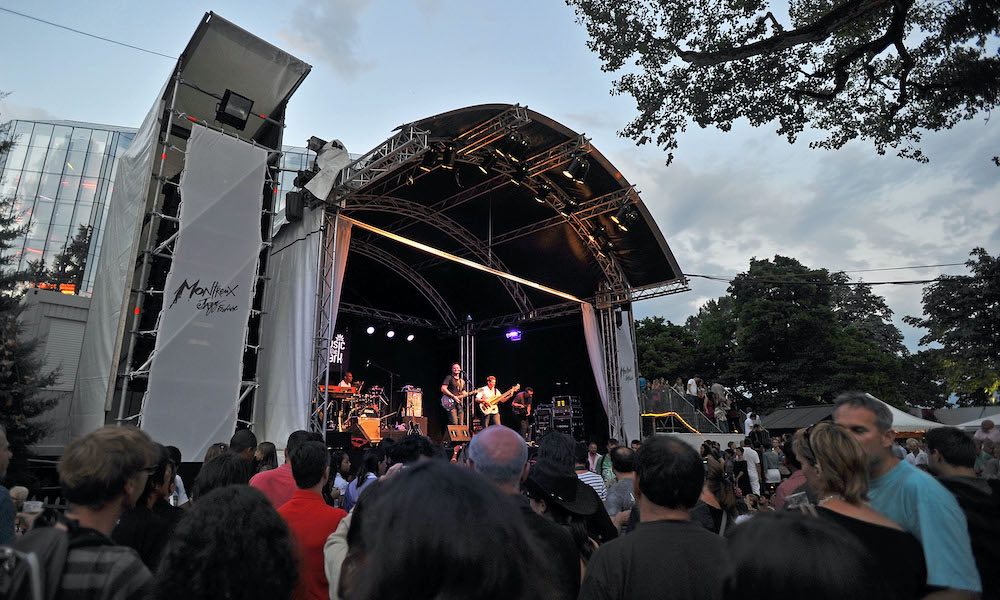 Organizers for the Montreux Jazz Festival have announced its return to the shores of Lake Geneva this summer. The hallowed Swiss event, which marks the second-largest jazz festival in the world (second only to the Montreal International Jazz Festival), will take place July 2-17.
Working with Swiss officials, organizers are reimagining the format of the festival amid the pandemic. The biggest change for Montreux's 55th edition will be a newly-constructed stage on the lake, 25 meters from the shore, with a maximum capacity of 600 seats.
The two-week-long event will also feature three stages with smaller capacities, located in the gardens and event halls of the Fairmont Le Montreux Palace hotel. These include the 300-seat Petit Théâtre – dedicated to jazz and soul performances – as well as the hotel's Grand Hall, which will offer free jam sessions, workshops, and the Montreux Jazz Talent Awards concerts. Additionally, the Palace gardens will host free, impromptu acoustic showcases and DJ sets, plus a beer garden, a cocktail bar, food stalls, and impeccable views of the scenic town.
While the festival will be a much more intimate event this year, fans will have an opportunity to tune in digitally to enjoy events from anywhere in the globe.
"We are thrilled to unveil our brand-new format for this year's festival, which pursues our hybrid model strategy," said Mathieu Jaton, CEO of Montreux Jazz Festival, in a statement. "Montreux Jazz Festival has always been about creating very special concerts where artists can feel up close and personal with their fans, while sharing these unique moments worldwide through audiovisual content."
He added, "This year, our stages' capacities will be even smaller due to Covid-19 restrictions, which will create an exceptional streaming experience for international audiences who can't come to the festival. The content will be especially breathtaking from our new stage built above the water on Lake Geneva, with the Alps in the background."
According to a press release, the festival's line-up, as well as ticket details, will be announced next month.
While last year's festivities were canceled, fans were treated to 16 days of archival footage from past festivals, including rare performances by John Lee Hooker, Charles Mingus, Nina Simone, and Angelique Kidjo.
For more information, visit the festival's official website.