Mt. Joy Share 'Bathroom Light' Ahead Of New Album 'Orange Blood'
'Orange Blood' is out June 17 via Island Records.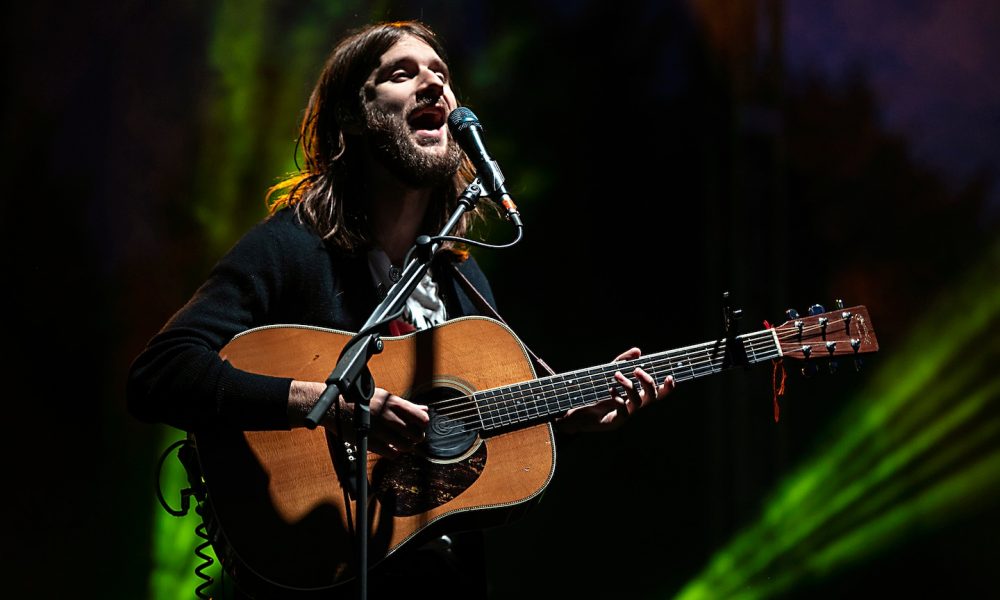 Mt. Joy have released "Bathroom Light," another pre-album single from their forthcoming project Orange Blood, which is set to be released on June 17.
Regarding the track, songwriter Matt Quinn explained, "We all have a perfect expectation of how life should be. My girlfriend and I met on Instagram, and whenever I would explain that to people it made me feel like we did it wrong. Like it didn't fit 'the narrative.'
"As we were recording, there was an untimely death of a family member in our crew. It was horribly sad and gave me that sinking reminder of how fragile everything we build is. 'Bathroom Light' is about chasing love however it comes into your life and working to make those around you feel comfortable in their skin. We all have crazy stories, and for the most part there is just no time to be ashamed of them."
Before this new single, Mt. Joy shared "Evergreen," which boasts upbeat guitar curls around a punk-inspired groove before colliding with an intoxicating refrain. The track's accompanying music video features The Office star Creed Bratton, a personal friend of the band who last fall, joined the band on stage at The Greek Theater in Los Angeles. In the video, Creed sets off on a journey to prove it is never too late to chase what makes you happy.
"After I sat in and played with Mt. Joy at the Greek Theater we established a friendship, and I was thrilled when they invited me to act in their video. Here it is, we had so much fun making it!," says Bratton.
Adds Matt Quinn, "'Evergreen' is the shot of tequila on this record. It's a love song about trusting what you have during times when the world seems to be changing faster than we can keep up. It's hard, but I think the only times I'm truly happy are when I embrace the insanity around us and pound my chest just enough to believe that if we stick together, we've got all we need to make it to the other side."