Mt. Joy Release 'Evergreen,' Recruit Video For Creed Bratton
Mt. Joy's 'Orange Blood' is out June 17 via Island Records.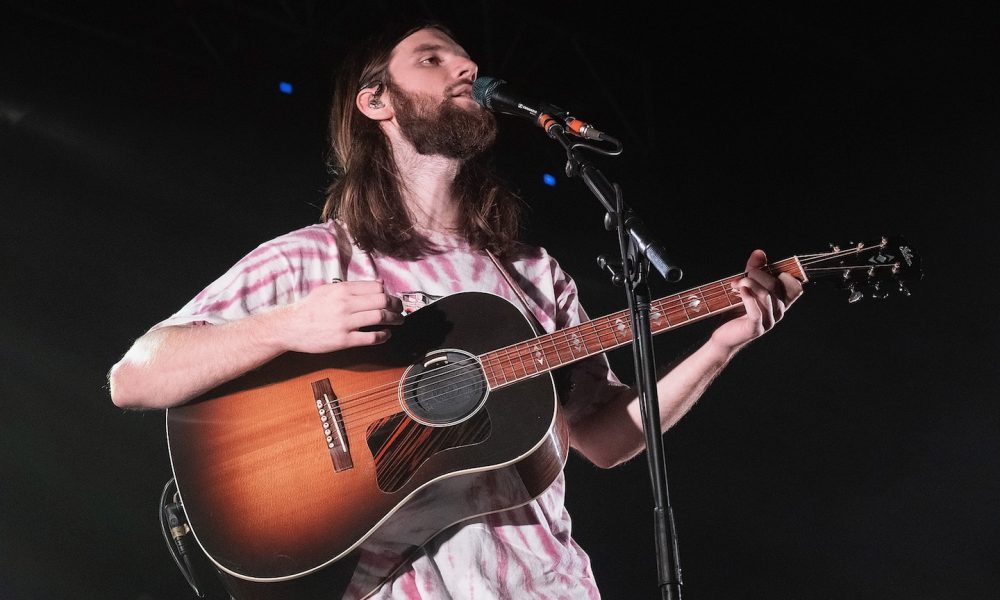 On the heels of announcing their 2022 third full-length offering, Orange Blood, which is set to be released on June 17, Mt. Joy have released "Evergreen."
The track boasts upbeat guitar curls around a punk-inspired groove before colliding with an intoxicating refrain. The track's accompanying music video features The Office star Creed Bratton, a personal friend of the band who last fall, joined the band on stage at The Greek Theater in Los Angeles. In the video, Creed sets off on a journey to prove it is never too late to chase what makes you happy.
"After I sat in and played with Mt. Joy at the Greek Theater we established a friendship, and I was thrilled when they invited me to act in their video. Here it is, we had so much fun making it!," says Bratton.
Adds Matt Quinn, "'Evergreen' is the shot of tequila on this record. It's a love song about trusting what you have during times when the world seems to be changing faster than we can keep up. It's hard, but I think the only times I'm truly happy are when I embrace the insanity around us and pound my chest just enough to believe that if we stick together, we've got all we need to make it to the other side."
Francis Galluppi, who directed the video, also provided reflection, saying, "Getting another opportunity to work with Mt. Joy was a real treat, and adding Creed Bratton to the mix was just the cherry on top. Working with Creed was everything you'd imagine it would be. He was the life of the party on set and elevated the entire concept. Conceptually, the idea was to watch as our protagonist attempts (and repeatedly fails) to find something that will give his life a sense of purpose. Eventually, by combining the learnings from all of his past failures, he finally discovers something that is evergreen."