Mura Masa Announces New Single, '2gether,' Teases Third Album
The single is set to be released Friday, November 26.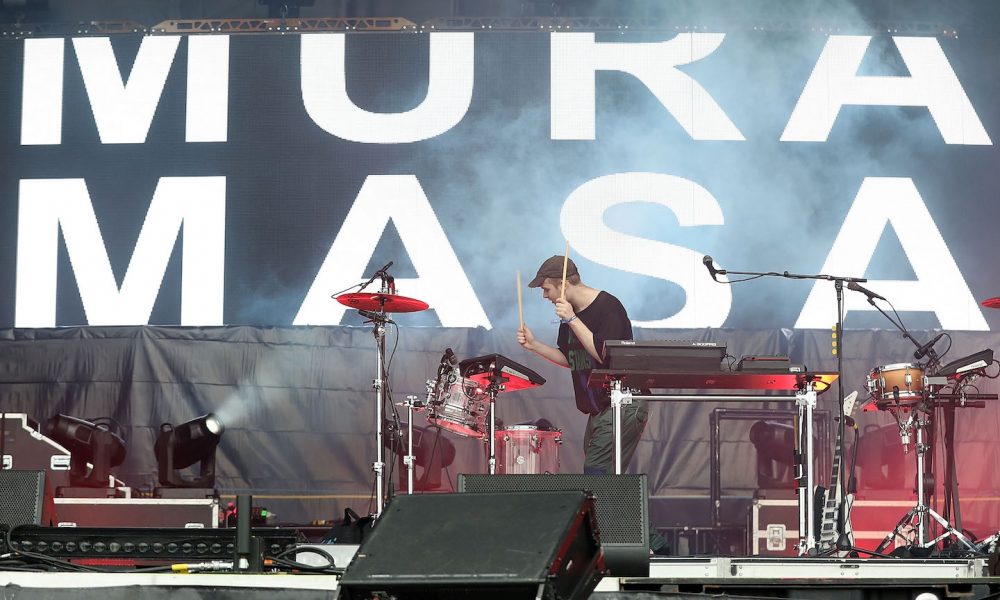 Mura Masa has announced a new track coming this week called "2gether." The Guernsey-born producer (real name Alex Crossan) took to Instagram to inform fans that he'll be releasing highly anticipated new music on Friday (November 26).
"new music on Friday ok?" he captioned a video of a pancake being made in a frying pan along with a pair of pics: a close up shot of a cat, and a pic of his boots.
Additionally, he said that he will be teasing snippets of his upcoming third album, the follow-up to 2020's critically acclaimed R.Y.C. (Raw Youth Collage), on his TikTok. "Follow my tik tok that's where I'm posting album snips and produccy vids," he wrote.
Last year, the producer and his team created a course to give black women more opportunities in the live music industry. During Blackout Tuesday, the artist took to Instagram to announce the 12-week, London-based program.
On Instagram, the artist wrote that he felt the need to take action, rather than to be silent, as protests against systematic racism and police brutality continue throughout the US, following the death of George Floyd. "It begins to address a problem that we've privately discussed at length whilst putting my own show together, in that there is a serious, serious lack of women of colour occupying these roles and we would love to have that change. If you're in the industry then you know just how true this is."
Masa has released two full-lengths, 2017's Mura Masa, and, most recently, R.Y.C. (Raw Youth College) in January of 2020. As a remixer, producer and writer, he has also become a sought-after collaborator and has worked with the likes of Nile Rodgers & Chic, BTS, Ariana Grande, and more. Mura Masa's 2017 remix of HAIM's 'Walking Away' scored him a Grammy Award, while last year, he and Slowthai won Best Collaboration for 'Deal Wiv It', off R.Y.C., at the NME Awards.
Listen to the best of Mura Masa on Apple Music and Spotify.