'My Darling Vivian' Tells Untold Story Of Johnny Cash's First Wife
The film about Vivian Liberto is directed by Matt Riddlehoover, whose husband and co-producer on the project, Dustin Tittle, is her grandson.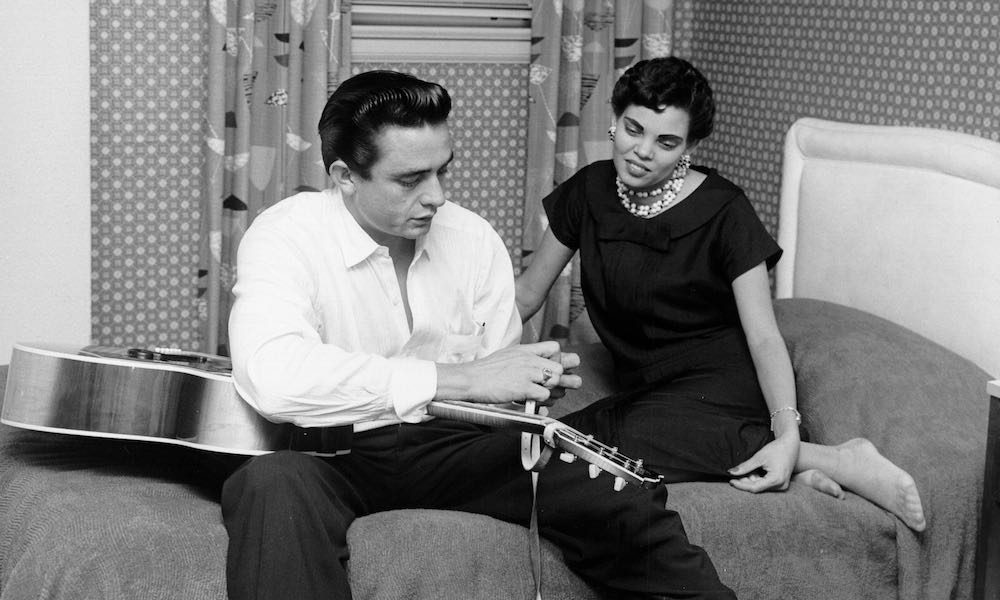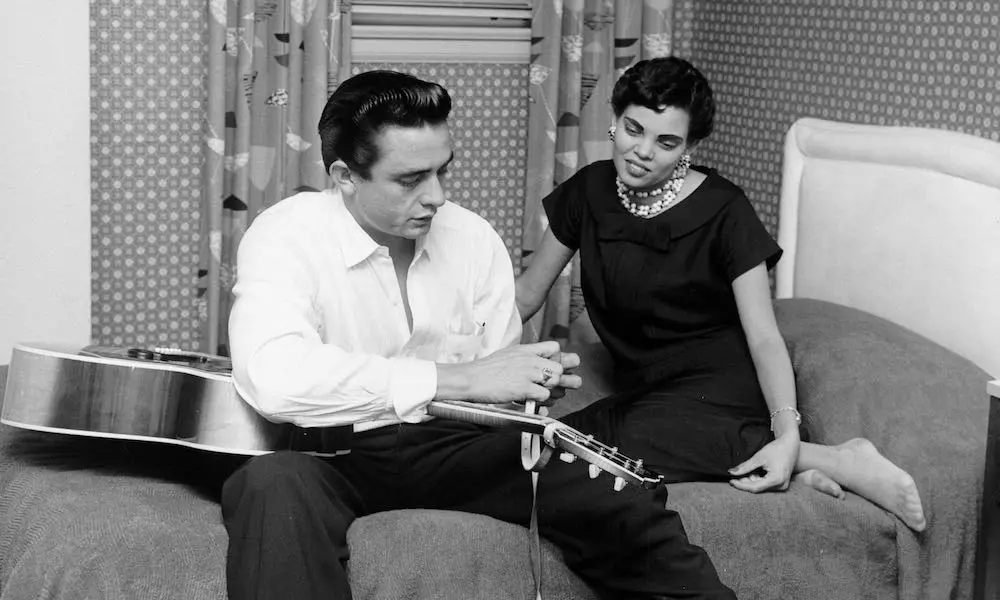 The largely untold story of Johnny Cash's first wife, Vivian Liberto, the mother of his four daughters including revered singer-songwriter Rosanne, has arrived in virtual theatres. My Darling Vivian is directed by filmmaker Matt Riddlehoover, whose husband and co-producer on the project, Dustin Tittle, is Liberto's grandson.
The film opened in more than 40 theatres in a virtual release last Friday (19). Rosanne Cash has taken part in some promotion around the film, which had been due to screen at this year's South By Southwest Festival. It will show via further theatres over the coming days, with full details at the film website.
Liberto was largely omitted from director James Mangold's acclaimed 2005 biopic of Cash, Walk The Line, for which Reese Witherspoon won the Oscar for Best Actress for her portrayal of the Man In Black's second wife June Carter Cash.
"Where was all of this?"
"Over the years my mother-in-law, Kathy Cash Tittle, told me stories about Vivian," Riddlehoover told InsideHook in a telephone interview. "Hearing about what happened to her and the kids in Hollywood, when they lived in Johnny Carson's old house, and then in the house on the hill in Casitas Springs, I was thinking, where was all of this in Walk the Line?"
At the outset of the project, Riddlehoover scanned thousands of photographs and letters that Vivian kept from the time the Catholic schoolgirl met Cash in 1951, at the age of 17. She was living in San Antonio, Texas when she first encountered Cash, who was then a cadet in the Air Force. After his return from posting in Europe, they married in 1954.
Home life in Memphis and LA
The film also draws on the home movies that Liberto filmed in the early years of their marriage, documenting their home life with their daughters in Memphis and Los Angeles. This material stops in the early 1960s, as Liberto struggled with her husband's fame, substance abuse and prolonged absences, which led her to file for divorce.
In addition to the input of daughters Rosanne, Kathy, Cindy and Tara, the director was greatly helped by roots-country staple Rodney Crowell, who was married to Rosanne in the 1980s and gave Riddlehoover access to his own home movies of the period.
"Far more than just a footnote"
The film website rogerebert.com describes My Darling Vivian as "far more complex and detailed than has ever been seen before." Its review says that the movie "does an admirable job of recounting the story of a woman who was ultimately far more than just a footnote in someone else's life."
Liberto died in 2005, just before Walk The Line was released. Her passing weighed heavily on Rosanne, as did the death of her stepmother June, while Rosanne was making her lauded Black Cadillac album.
"They were and are a family just like any other," Riddlehoover tells InsideHook. "Divorce happens. Remarriage happens. Step kids happen. If somebody gets married, you're all there. Somebody passes away, you're all there. That was part of this for me, sharing these moments."
Format:
UK English