Tune In To Mystery Jets' New Track, 'Hospital Radio'
Frontman Blaine Harrison says, "I was born in the NHS and it has saved my life several times over."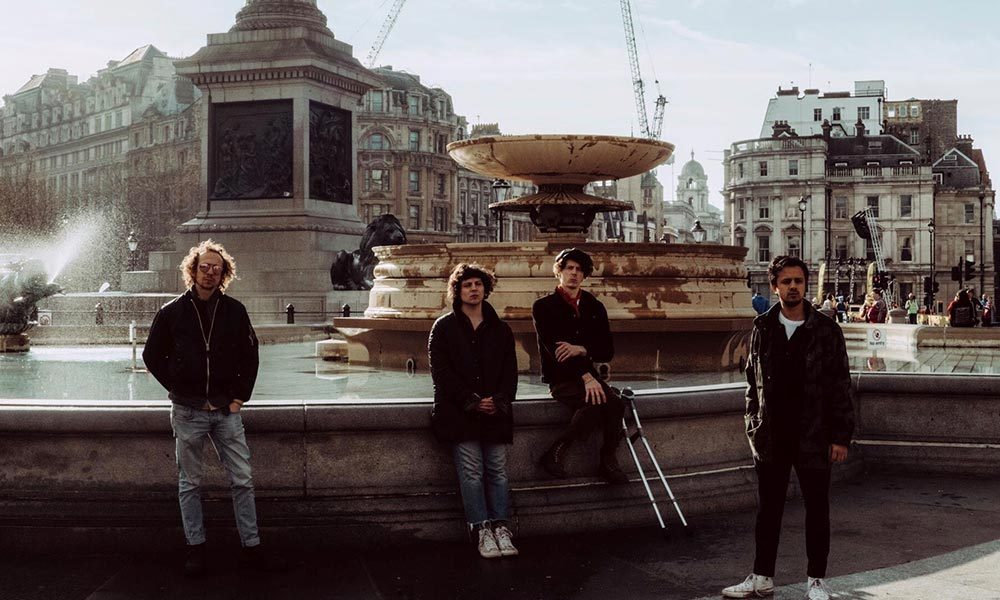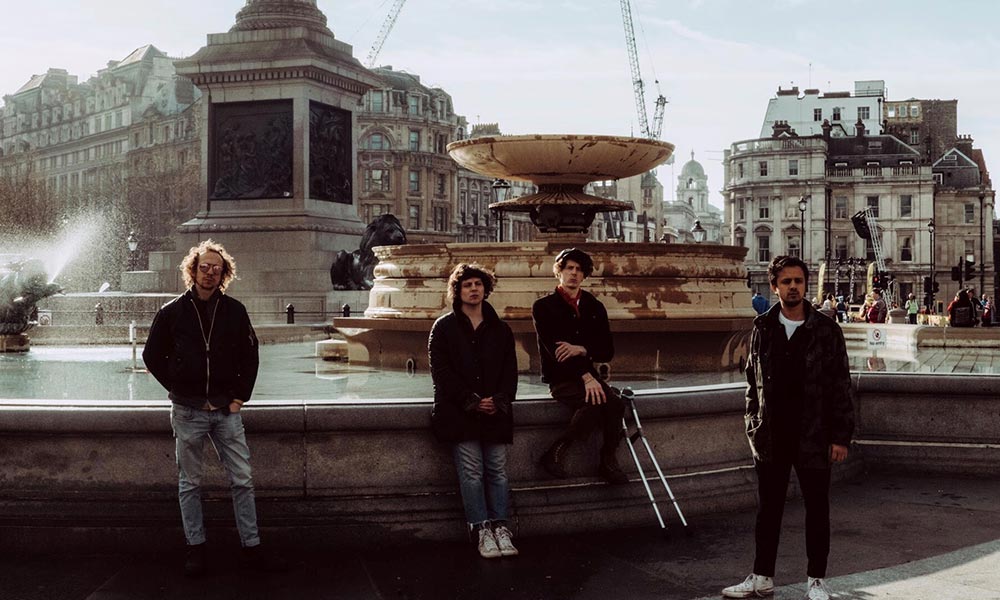 Mystery Jets have just released their new track 'Hospital Radio', through Caroline International. You can check it out below.
'Hospital Radio' is an ode to the NHS and the staff that have helped lead singer Blaine Harrison, who has spent a large portion of his life relying on local hospitals due to having Spina Bifida. In the month of the NHS' 71st anniversary, the band are heading out this week to some local London NHS hospitals to play Hospital Radio live on air.
Harrison explains, "I was born in the NHS and it has saved my life several times over. I spent so much time on wards growing up that they became a second home to me and inspired the first song I wrote.
"Over the years, I have come to see NHS nurses and doctors as our guardian angels, beautifully portrayed at the 2012 Olympics opening ceremony. But austerity measures over recent years have meant that the spectre of privatization has become a very real, and threatening prospect.
"Whilst in hospital last month for on-going leg surgery, I lay in bed watching President Trump's televised address to the British media, in which he boasted that NHS contracts would be part of future trade deals. It gave me the chills, as it must have done to many others. I felt especially fearful of what the future might hold for the elderly people in the beds around me, many of whom are already in danger of falling through the cracks of the social care system.
"Sometimes music can reach places deep within us that can't be reached by words alone. On this, the 71st anniversary of the creation of the National Health Service, it feels right to release this song to express our gratitude."
Mystery Jets are unique for the unusual network of relationships at their centre: Blaine Harrison and Will Rees have known each other since nursery school; drummer Kapil Trivedi joined them in 2003 as a teenager and – famously – Blaine's father, Henry Harrison, once a touring member, remains an invaluable part of their creative process, a "conduit" for ideas and a "walking library" of literary references, taking the band's lyrical sketches and pulling extra reading from his shelves to help them expand their thoughts. Bass player Jack Flanagan joined the band five years ago and instantly meshed with their sensibilities.
Exploding on to the indie scene in the mid noughties from beginnings on London's Eel Pie Island, Mystery Jets have always ploughed their own musical furrow. While so many of their more two-dimensional peers have long since faded away, what's kept Mystery Jets consistently fascinating over the last fifteen years has been an itchy footed desire to keep trying new things.
From follow up Twenty One's dazzling jumble of electro, off kilter indie and suit-jacket-sleeves-rolled-up yacht rock, Serotonin's well-buffed melodies and the dust-stained Americana of 2012's Radlands, to be a follower of Mystery Jets' music has been to eagerly await the next move of their restlessly curious muse. The band released their critically acclaimed album Curve Of The Earth in 2016, which featured the Ivor Novello nominated track 'Telomere'.
In the wake of 'Hospital Radio' The band will be heading out this summer on a string of UK festival dates:
Mystery Jets play the following shows:
12 July: Spilliers Wharf (W/Bloc Party), Newcastle
13 July: TRNSMT Festival, Glasgow
25 July: Kendal Calling, Penrith
01 August: Neverworld, Edenbridge
02 August: 110 Above, Atherstone.
Format:
UK English