Nanna Announces New European Tour Dates
The Of Monsters And Men singer-songwriter's solo itinerary includes a show at London's Omeara on November 21.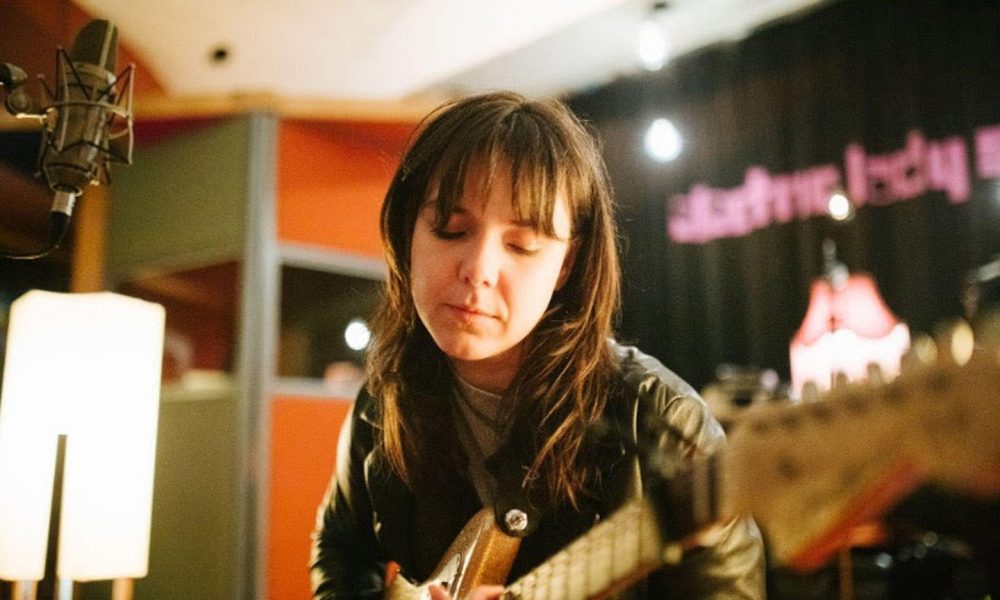 Following a North American solo headline tour which included Newport Folk and Outside Lands festivals, acclaimed singer, songwriter, producer, creator, and Of Monsters and Men co-founder Nanna will head to Europe and the UK this fall for a string of international dates.
After headlining Iceland Airwaves in her native Iceland November 2-4, she will play two additional shows in Iceland at Græni Hatturinn in Akureyri on November 10 and Egilsbúð in Neskaupstaður on November 11. She will then touch down in Europe for shows in Amsterdam at Bitterzoet on November 18, Brussels at Botanique on November 19, and London at Omeara on November 21. This marks her inaugural global headline jaunt with this solo project. She will be supporting her critically acclaimed solo debut LP, How To Start A Garden, out now via Republic Records.
Nanna recently discussed her new album How To Start A Garden with World Cafe who called the album "beautiful…so lush and layered and everything feels like it belongs somewhere" and noted "the first song, (the) title track opens with a soundscape so perfect that I could close my eyes and feel myself there."
Nanna - How To Start A Garden (Official Lyric Video)
How To Start A Garden continues to garner widespread acclaim. Atwood Magazine called it, "A fragile indie folk record of fracture and friction," while Riff Magazine declared, "She captures a magnificent soundscape—rich, warm and subtle—that feels solemn and full."
Produced by Nanna alongside collaborators Aaron Dessner (The National, Taylor Swift) and Josh Kaufman (Bonny Light Horseman, War on Drugs, Hiss Golden Messenger), How to Start a Garden is a tremendous solo introduction from this highly acclaimed singer, songwriter and producer.
"A lot of things had to end for this album to become what it is," said Nanna. "A long term relationship, my prior sense of home and belonging and security. But it's also an ode to the joy of new beginnings: new relationships, a new home, new friendships, a new sense of self. The album takes place in this in-between state. I wrote it in Iceland and recorded it between Iceland and upstate New York. It captures a very specific time in my life of curiosity and reflection, when I felt very much in the middle of a surreal new reality and didn't have a clear path in my direction—like how a snowstorm is somehow chaotic but calm at the same time."
Buy or stream How To Start A Garden.
NANNA: "DISASTER MASTER" UK AND EUROPEAN TOUR DATES:
November 2-4 – Reykjavík, Iceland / Iceland Airwaves Festival
November 10 – Akureyri, Is / Græni Hatturinn
November 11 – Neskaupstaður, Is / Egilsbúð
November 18 – Amsterdam, Nl / Bitterzoet
November 19 – Brussels, Be / Rotonde Botanique
November 21 – London, Uk / Omeara