Nanna Steps Into The Spotlight With Stunning Debut Album 'How To Start A Garden'
The Of Monsters And Men star has also shared a new music video, while tickets for her headline tour are on sale now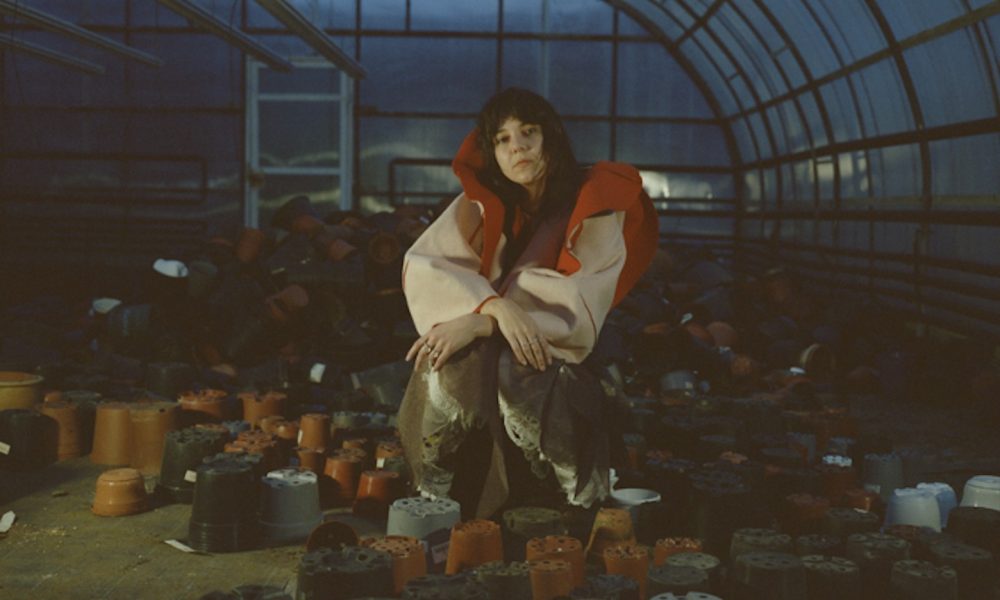 Nanna, lead vocalist for Of Monsters And Men, has released her debut solo album, How To Start A Garden, giving herself a stunning fresh start.
The Icelandic musician first previewed the record with the single "Godzilla" earlier this year. Now, she has followed it with a full-length album packed with ethereal yet grounded songs in which she sings of being lost and hopeful, remaining calm through apocalypses large and small, with orchestration that feels as organic as a forest while also sculpted and modern.
As Nanna worked on the songs that would eventually become the album, she spent a lot of time considering her neighbor's lush garden in her native home Iceland, watching him tend it, watching it grow. A garden is a conversation with the seasons – everything constantly in a state of ending and beginning. It seemed like the perfect image for where she was then and for the shape this record was taking.
"A lot of things had to end for this album to become what it is," she explained in a press release. "A long-term relationship, my prior sense of home and belonging and security. But it's also an ode to the joy of new beginnings: new relationships, a new home, new friendships, and a new sense of self.
Nanna - How To Start A Garden (Official Lyric Video)
"The album takes place in this in-between state. I wrote it in Iceland and recorded it between Iceland and upstate New York. It captures a very specific time in my life of curiosity and reflection when I felt very much in the middle of a surreal new reality and didn't have a clear path in my direction – like how a snowstorm is somehow chaotic but calm at the same time."
While Nanna produced many of the songs on How To Start A Garden, she also worked with collaborators, including Josh Kaufman (Bonny Light Horseman, The War On Drugs) and The National's Aaron Dessner. Her close friend Ragnar Þórhallsson assisted with songwriting, piano score, and additional instrumentals, while Bjarni Þór Jensson shared his expertise as a musician and engineer.
The album has already earned early praise from multiple outlets, with Paste declaring: "The resulting 11 cuts flow seamlessly together, aligned by Nanna's gentle but earthy warble, which can simultaneously fire up a dark bluesy rocker like 'Crybaby,' drape itself in velvet luxury over willowy acoustic ballads ('Godzilla,' the bare-bones 'Disaster Master,' and a shimmering 'Sputnik') or touch base with classic pop phraseology ('Igloo,' and the plush title track, buttressed by raindrop and bird-twittering sound effects)."
Riff Magazine added: "It's impossible to not feel transformed in the opening moments of the title track."
The release of the album also coincides with the release of a new visualizer for the record's title track. Filmed in Iceland, Nanna and her visual team of Silken Weinberg and Angela Riccardi made a dangerous trek through the elements to capture the perfect shot.
"We snuck into the Glacier called Snæfellsjökull to do the shoot," said Nanna. "We drove up an icy path to get there in cars that were not meant for those roads. We shot for about an hour, and the wind started to pick up. It felt like a storm was coming, so we had to leave before things got too scary for us."
Meanwhile, Nanna will head out on a headline tour of North America in July. The Disaster Master tour will kick off in Cambridge, MA, on July 17 before journeying on to a further 17 stops through mid-August. In November, she will appear at Reykjavík's Iceland Airwaves festival and hold a headline show in London.
Tickets for the US dates are on sale now – you can find more information and purchase tickets via Nanna's official website.
Buy or stream How To Start A Garden. View Nanna's tour itinerary below.
Jul 17 – Cambridge, MA – The Sinclair
Jul 18 – Burlington, VT – Higher Ground
Jul 20 – Washington D.C. – Howard Theatre
Jul 21 – Philadelphia, PA – Union Transfer
Jul 22 – Woodstock, NY – Colony
Jul 24 – Amagansett, NY – Stephen Talkhouse
Jul 26 – New York, NY – Bowery Ballroom
Jul 28 – Portland, ME – Portland House Music
Jul 29 – Newport, RI – Newport Folk Festival
Jul 31 – Ann Arbor, MI – The Ark
Aug 1 – Chicago, IL – Thalia Hall
Aug 3 – Minneapolis, MN – Fine Line
Aug 5 – Denver, CO – Bluebird Theater
Aug 8 – West Hollywood, CO – Troubadour
Aug 10 – Pioneertown, CA – Pappy And Harriet's
Aug 13 – San Francisco, CA – Outside Lands
Aug 15 – Portland, OR – Wonder Ballroom
Aug 16 – Seattle, WA — Neptune Theatre
Nov 2-4 – Reykjavík, IS – Iceland Airwaves Festival
Nov 21 – London, UK – Omeara