New Documentary About The Slits Set To Premiere In London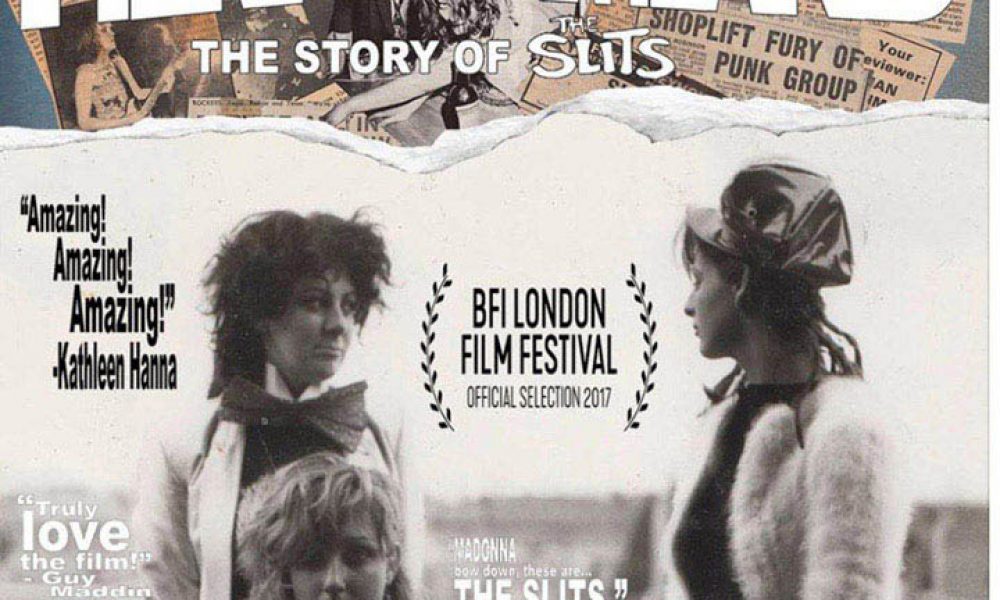 Director William E Badgley's much-anticipated documentary about pioneering pro-feminist punks The Slits, Here To Be Heard: The Story Of The Slits is to premiere in London during October 2017.
The film will premiere at the British Film Institute at London's Southbank (NFT1) on 14 October 2017 at 9pm and will again be shown at Screen 1 of the Hackney Picturehouse on Sunday 15 October at 3.20pm. Tickets for both screenings go on sale from the respective venues at 10am on 14 September.
With a running time of 86 minutes, the new film tells the hitherto overlooked story of the world's first all-girl punk band, who formed in London in 1976 and were contemporaries of The Clash and The Sex Pistols.
Widely regarded as the pioneering godmothers of punk, The Slits were fronted by the irrepressible and iconoclastic Ari Up, the daughter of John Lydon's long-term wife Nora Forster.
HERE TO BE HEARD trailer 2017
Renowned for their ground-breaking, dub-infused 1979 debut Cut, The Slits inspired generations of artists, from Sonic Youth to Sleater Kinney and Bikini Kill. They also helped coalesce a musical movement known as 'Punky Reggae', which saw outsider tribes of punks and Rastafari come together.
Here To Be Heard draws upon stunning personal archives and including interviews with key surviving band members bassist Tessa Pollitt, guitarist Viv Albertine and original drummer Paloma McLardy (aka Palmolive), in addition to commentary from insiders such as Roxy Club DJ/ film-maker Don Letts and Cut producer Dennis 'Blackbeard' Bovell. The film tells the story of a group that literally changed the cultural landscape of Britain in the patriarchal 1970s with their furious feminist battle cry.
On being inspired by The Slits, director William E Badgley said: "Play the song that's in your head, don't expect it to make you rich, don't expect it to make you famous, just be true to yourself, because that's what makes a better world. … I learned that from The Slits."
Format:
UK English