New Hardback Edition Of Paul Weller Book Due In February
Dylan Jones' 'Magic: A Journal of Song by Paul Weller' combines a selection of over 100 lyrics and personal commentary from the artist.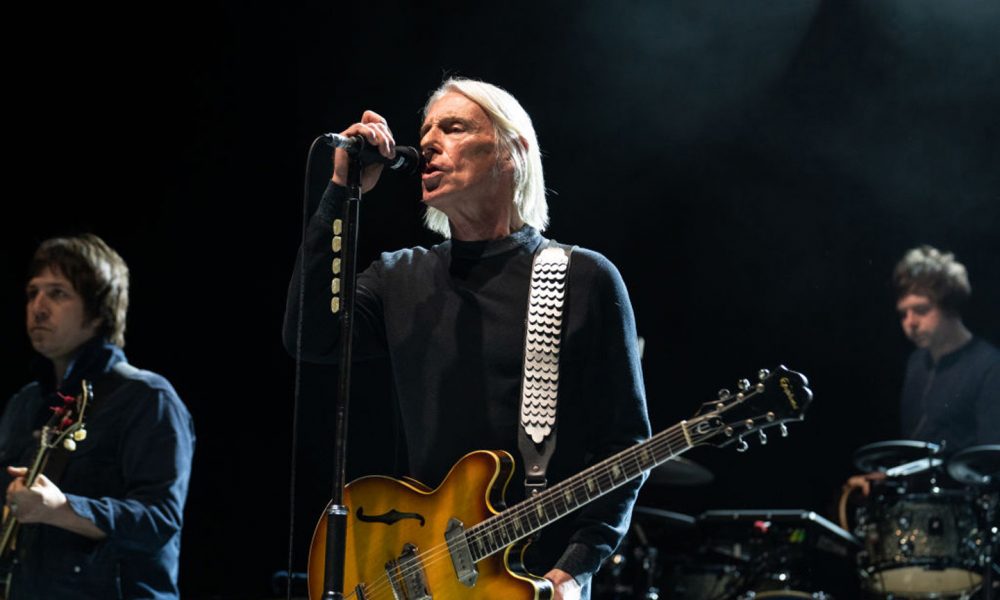 Genesis Publications is pleased to announce, Magic: A Journal of Song by Paul Weller, which will be published as a hardback bookstore edition on February 21 and as a special signed, limited edition in Spring 2023.
Magic… is Weller's definitive document of his songwriting career. Combining a selection of over 100 lyrics with a personal commentary that encompasses Weller's entire musical life, the book takes us from The Jam's punk sensibilities to the genre-defying Style Council, through to Weller's remarkable 30-year solo career.
Weller says: "First and foremost, I try to satisfy something inside myself. And if other people get it and they share in it? That's fantastic."
In this third Genesis edition, Magic is narrated by Weller and illustrated with more than 450 photographs and pieces of ephemera throughout. A revealing commentary garnered over a series of conversations with journalist and author Dylan Jones covers the songs, the stories and inspirations behind them, and all of the 28 albums of Weller's ever-evolving musical journey.
Dylan Jones says: "As a songwriter, Paul Weller has proved that he is not only beyond reproach, in some senses he is quite possibly without equal."
Paul Weller is an award-winning musician with a career spanning almost 50 years. He has been an integral part of the British music scene since the early 1970s, when he founded The Jam. Following this, he teamed up with keyboardist Mick Talbot to create The Style Council, in which political statements were aired to nostalgic, summer-soaked melodies, and has gone on to have a hugely successful solo career. As a songwriter, Weller is considered on par with artists such as Paul McCartney and David Bowie and has received awards from the BRITs (Lifetime Achievement Award), NME Awards (Godlike Genius Award) and a GQ Award for Songwriter of the Year.
Dylan Jones is the award-winning editor and international best-selling author. A former editor at i- D, The Face, Arena, GQ, the Observer and the Sunday Times, he is a former media columnist and the author of over 20 books. He was the Chairman of the Prince's Trust's Fashion Rocks, a Chairman of the British Fashion Council, a board member of the Norman Mailer Writers Colony and is a Trustee of the Hay Festival and an ambassador for the UK's GREAT Campaign. In June 2013, he was awarded an OBE for services to journalism.
Pre-order the new hardback edition of Magic: A Journal of Song By Paul Weller.