Nia Archives Shares New Single 'Bad Gyalz'
Nia has also announced a one off 'Bad Gyalz Day Party' on Sunday, August 6.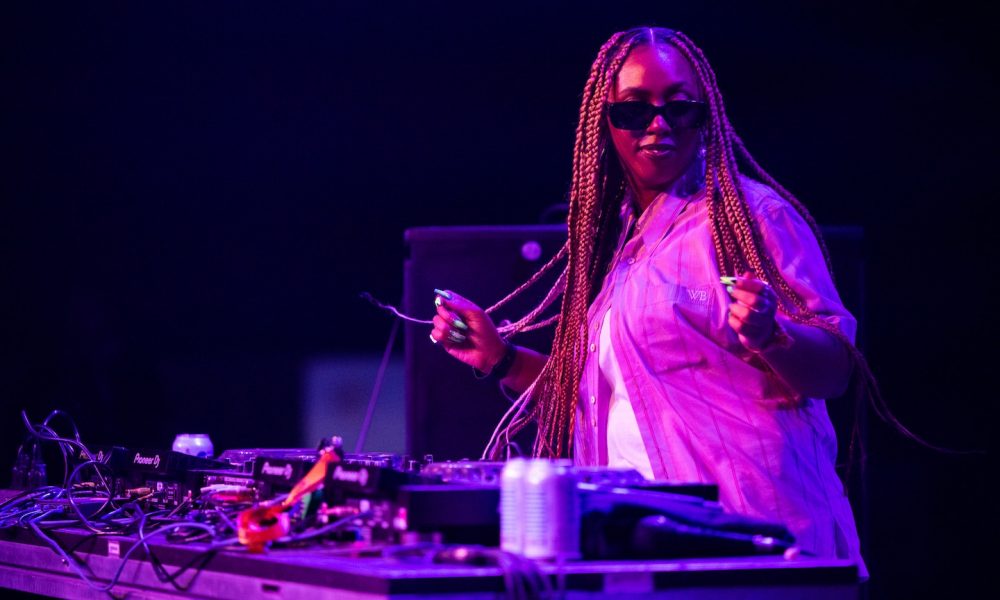 Following the release of her summer banger "Off Wiv Ya Headz" in June, Nia Archives has returned with a ravey new single entitled "Bad Gyalz".
Given a raucous reception last weekend during her headline performance at Outlook Festival and kicking off with a BBC Radio 1 Hottest Record on R1 Future Sounds by Jack Saunders, this track ris for all the bad gyalz who came to dance, expressing themselves without judgement.
To celebrate the release, Nia has announced a one off "Bad Gyalz Day Party" on Sunday, August 6 at 60 Dock Road featuring DJ sets from DJ Flight, PXSSY PALACE, Sim0ne, Izzy Bossy, and more. Born from a place of love and inclusivity and the desire for positive change around safety in the scene, Nia wants everyone from marginalized backgrounds and communities to feel welcome and safe to enjoy the music at a rave.
The accompanying video directed by Talia Beale is a classic Nia Archives underground epic. Shot in VHS and cut into a fast paced, montage style visual, "Bag Gyalz" is a series of vignettes of different girls and their friendship circles from all walks of life and ethnicities. From Hijabi girls to emo girls and special guesting the likes of Olivia Dean, Buck Betty, PXSSY PALACE, and more, Nia's "Bad Gyalz" anthem transcends border and sets its sight on being crowned song of the summer once again. Check out the visual above.
Speaking on the track, Nia shares: "I was on ma way to the studio with Clipz listening to Ranking Ann who is one of my fave MCs—period. And then I was just thinking about tha fact that like whenever I go to one of my shows, it's like 85% women age 18 -25 which is so amazing! And they are all baddies, absolute junglists. So I wanted to make a song that represents that and tha women that come to ma raves. And that's how 'Bad Gyalz' was born!"