Nicki Minaj Enlists Fivio Foreign For 'We Go Up'
The track follows the rap queen's latest singles 'Bussin' and 'Do We Have A Problem?'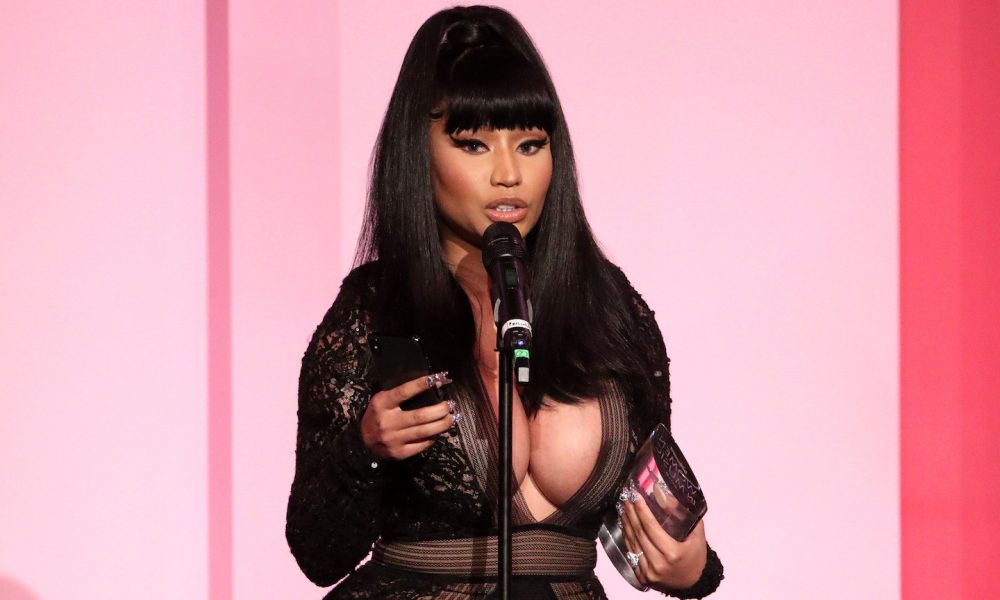 Nicki Minaj has enlisted Fivio Foreign for her newest single, the fierce and powerful "We Go Up."
Sharing a preview of the track earlier this month, Minaj suggested the song won't appear on her next album, writing that she had "told @bigfenditv this song is scrapped from the album & we just had a hour long argument."
"Sitting in the back of the Benz and my feet go up/B_____s don't come outside when the beef go up," the star raps on the chorus. "But I love the way they mob when we roll up." Later, Fivio Foreign adds his own verse that hypes up the rap queen and himself while warning others. "I'm with a baddie, she love the aggression," he raps. "I'm with a demon, he wanna get reckless/I'm showing them growth and I'm teaching 'em lessons/I watch how I'm moving 'cause I'm the investment."
Nicki Minaj feat. Fivio Foreign - We Go Up (Official Audio)
"We Go Up" follows Minaj's recent singles "Bussin" and "Do We Have A Problem?" both of which saw her team up with Lil Baby.
Meanwhile, in February, the hip-hop superstar was announced as one of the headliners for the UK's Wireless Festival. She will be joined by the likes of J. Cole, SZA, A$AP Rocky, Summer Walker, Playboi Carti, and more at the event, which will be held in both London and Birmingham this July.
Before Minaj made her comeback earlier this year, the rapper gave fans at the LA Clippers game at Los Angeles' Crypto.com Arena a sneak preview of "Do We Have. A Problem?" She also performed her Diamond-certified single "Super Bass" at the event and was given her own personalized jersey by the team.
Later, she also stopped by The Late Late Show with James Corden to talk about the track. "I get nervous every single time," she said of her feelings before releasing new music. "Because you want people to like what you do – we wouldn't be doing it if we didn't want approval from our fans."