Listen To Nija's Latest Emotive Jam, 'On Call'
'On Call' finds Nija clearly in control when it comes to late night phone calls.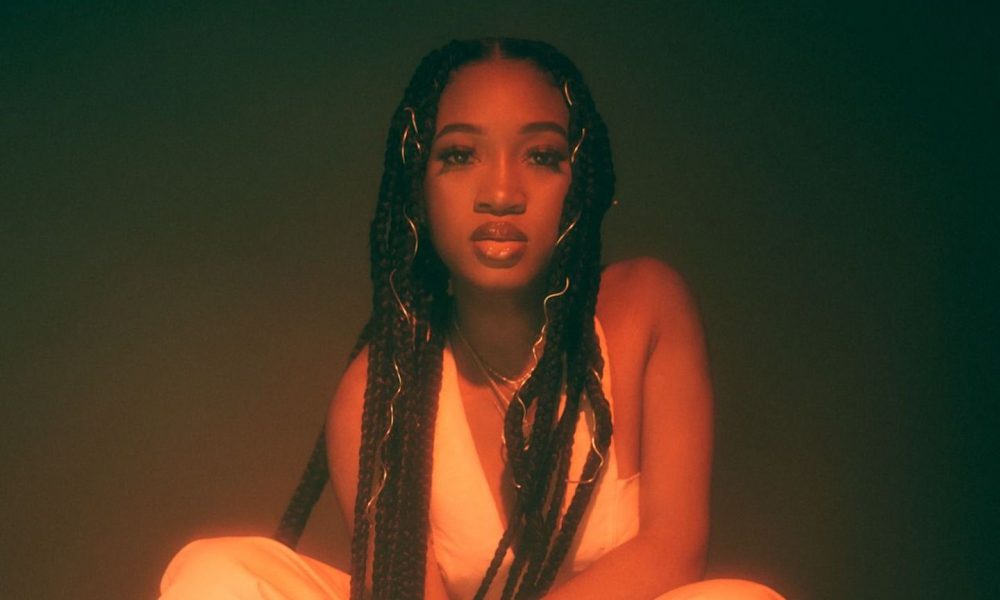 LA-based up-and-comer Nija has returned with a new single, "On Call," that finds her clearly in control when it comes to late night phone calls.
After sharing "Finesse," a highly relatable tale of not being able to say "no" to a toxic ex, Nija is back to prove that the stirring single wasn't a fluke. Released by Capitol Records, "On Call" was produced by Ambezza (Drake, Future, Tinashe) and Larkin Noir.
Nija - On Call (Visualizer)
Before turning 21, Nija had written scores of Billboard Hot 100 hits. Now 23, the three-time Grammy Award-winning contributor has reached a new milestone: a burgeoning career as one of the most inventive artists in R&B and a deal with Captiol to show for it. Nija was also recently named as one of VEVO DSCVR's Artists To Watch 2022. Additionally, she is a member of the Black Voices Fund Artist Class of 2022.
With her self-assured vocals, Nija delivers an inventive mixture of R&B and drill music. The new music is rumored to be taken from her forthcoming debut project, which will be released at a later date.
Born in New Jersey and now based in Los Angeles, Nija has demonstrated a knack for translating her experiences into relatable, emotional songs for artists such as Beyoncé, Cardi B, Ariana Grande, Drake, H.E.R., Lady Gaga, and Maroon 5. As she started working on her own music, she relished the freedom she had to fully express herself. Now Nija is writing songs that are more intensely personal and taking control of her music and narrative in a way she never has before.
"When I'm playing the songwriter role, I'm an actress. I'm telling the artist's story," she says. "But with my artistry, I don't have to pull back and I don't have to be confined or put in a box. It's free rein to be me, to write from the heart." From the opening notes of "Ease My Mind (Come Over)," it's clear that Nija is comfortable as the star, front and center.