Olivia Rodrigo Shares Emotional Live Piano Performance Of 'Vampire'
The artist delivered the stripped down performance of her new single exclusively for YouTube.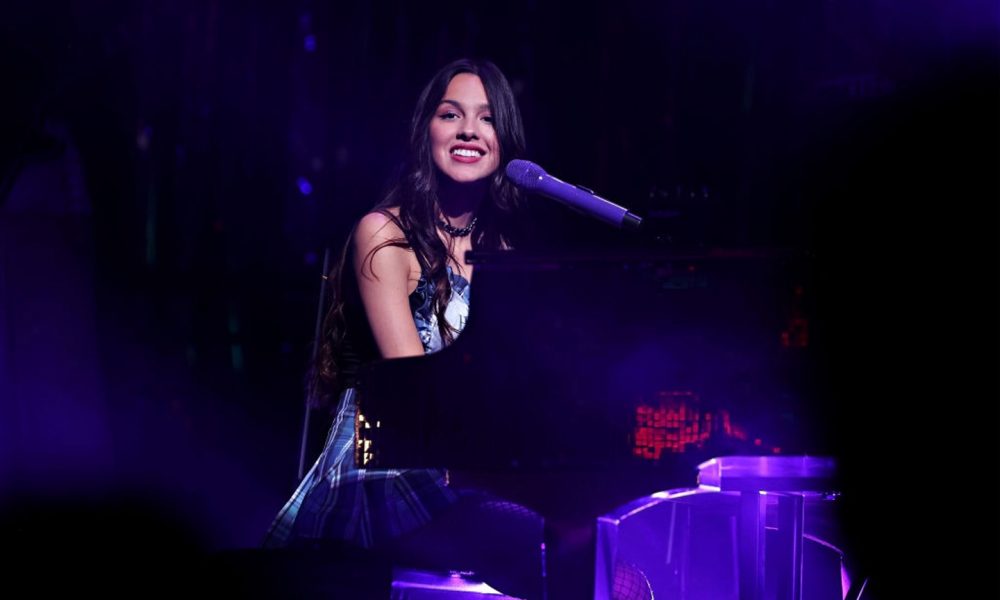 Olivia Rodrigo stripped down her new single, the bold, gothic-flavored pop track "Vampire" for an emotional live YouTube performance on Thursday. You can check it out below.
The singer-songwriter appeared solo, while playing the single on an elegant grand piano. "I should've known it was strange you only come out at night," she sings. For the chorus, Rodrigo references vampire-lore, belting out: "Bloodsucker/Fame-f_ker/Bleeding me dry like a goddamn vampire."
Olivia Rodrigo - vampire (live piano performance)
Last week, the emotive new ballad kicked off the rollout of the Grammy Award-winning singer-songwriter's sophomore album, Guts. Speaking to Rolling Stone in a new interview, Rodrigo revealed that "Vampire" was fueled from a personal experience, and that a song that felt perfect for the title poured out of her.
"I just sat down at the piano one day and played these chords that felt kind of gothic to me," she explained. "I think there's a lot of vampire lore to be played with like 'You only come out at night' and stuff like that. There's a lot of fun songwriting fodder in there."
Rodrigo began working on "Vampire" at Electric Lady Studios in New York, in late 2022, and the sound also ended up informing the rest of Guts, which will be released on September 8.
"I feel like I grew 10 years between the ages of 18 and 20 — it was such an intense period of awkwardness and change," she previously wrote in a statement on her upcoming record. "I think that's all just a natural part of growth, and hopefully the album reflects that."
"Vampire" is the first piece of new music Rodrigo has released since her 2021 multi-platinum debut album Sour, was written by Rodrigo alongside producer Daniel Nigro.
Sour went on to become the longest-running debut album in the Billboard 200's Top 10 of the 21st century and was the first to spend an entire year in the upper echelon after peaking at No.1. Sour also topped the charts in the UK, Canada, Ireland, Norway, Holland, Sweden, Australia, and New Zealand, and scored the most US audio streams for a female debut album ever and broke the record for the most-streamed album in a week by a female artist on Spotify.