Olivia Rodrigo's 'Sour' Is The 21st Century's Longest-Running Top 10 Album
The pop star's debut continues its record-breaking spree.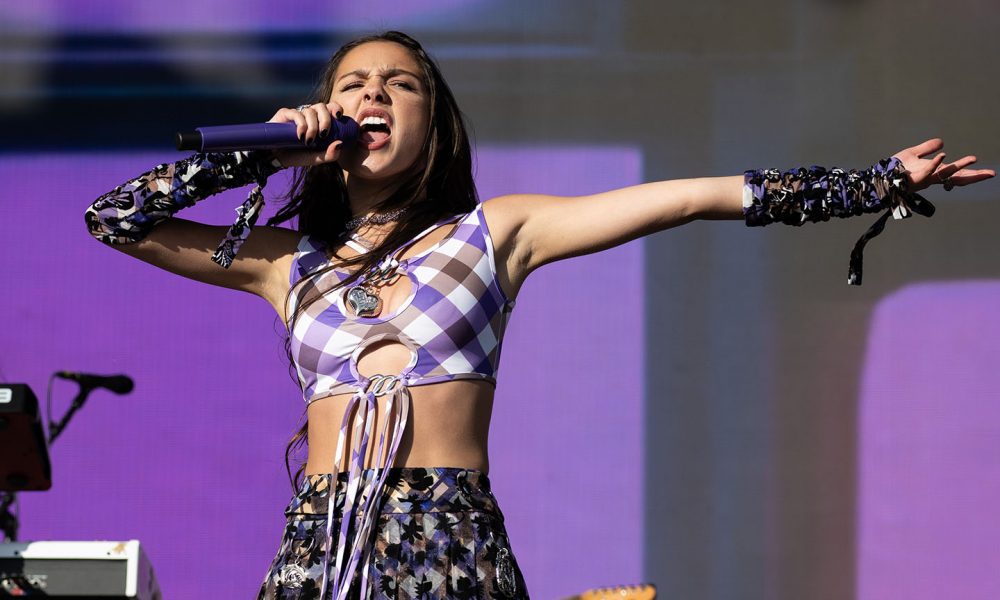 When Olivia Rodrigo released her first album, Sour, in May of 2021, it would have been tough to predict how far it would take the teenage singer/songwriter. But here we are a little over a year later, with Sour at triple Platinum status in the U.S. alone, having hit the top spot on the album charts around the world. The album's latest achievement is no less remarkable: it has officially become the longest denizen of the Top 10 U.S. albums so far this century.
The record had previously been held by Lady Gaga, whose first album, 2008's The Fame, had occupied the Top 10 for a total of 51 nonconsecutive weeks between 2009 and 2017. It was June of last year when Rodrigo's own debut LP first appeared on the charts, making a major splash in the process by debuting at No. 1. According to the latest charts released by Billboard, Sour has now enjoyed 52 nonconsecutive weeks in the Top 10 albums.
Naturally, Rodrigo's blockbuster hit singles did a lot to help the album reach such a lofty distinction. All five of the singles released from the album ("Driver's License," "Deja Vu," "Good 4 U," "Traitor," and "Brutal") have achieved Platinum status, with four of them going multi-Platinum, and all but one of them has hit the Top 10.
Of course, snaring no less than three awards at the most recent Grammys (Best New Artist, Best Pop Vocal Album, and Best Pop Solo Performance) surely didn't hurt Sour's prospects either. Nor did her seven Billboard Music Awards.
It's tough to imagine what the next achievement unlocked by Rodrigo might be. There doesn't seem to be much left for Sour to do that it hasn't already done by this point. We might simply have to wait and see what sort of records end up being broken by her follow-up.