Watch Ondara Video For 'Lockdown On Date Night Tuesday'
The video stars eight-year-old Flori, of whom Ondara says he is now the biggest fan.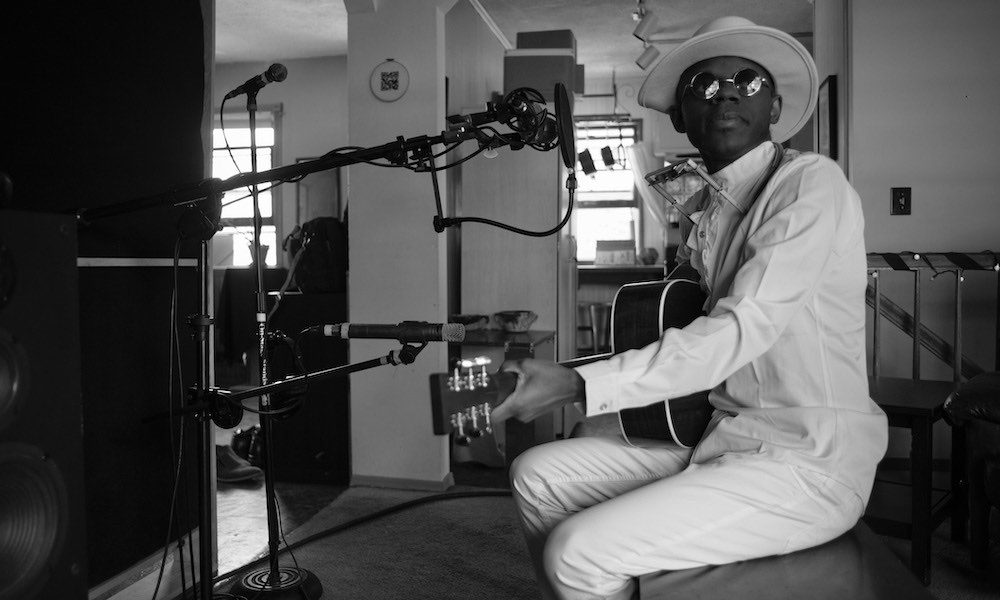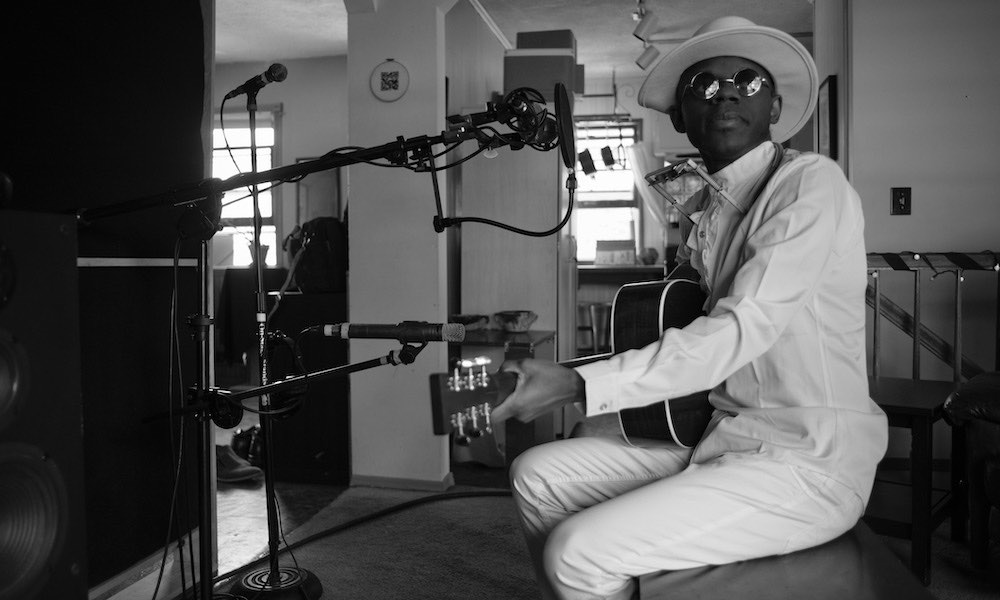 Acclaimed Kenyan singer-songwriter Ondara has released the second video from The Deuxième Project, the visual companion to his new album Folk N' Roll Vol 1: Tales of Isolation. The clip is for 'Lockdown On Date Night Tuesday,' and can be seen here:
Ondara - Lockdown On Date Night Tuesday
'Lockdown…' is one of the album's 11 songs written by Ondara in direct response to the coronavirus pandemic. The video was filmed in Melbourne and directed by Ben Strunin, who says: "We were all honored to be invited into this project. Ondara is a musical force voicing many of our universal concerns relating to isolation.
"Raw human emotional rollercoaster"
"Whether in Australia or America, I believe we are all sharing elements of the same raw human emotional rollercoaster. With time to reflect on our intentions and origins, the pandemic has give us the chance to strip back the layers of everyday noise and distractions we often misuse to forget ourselves.
"Now we have to confront ourselves and grow and it can be painful. We wanted to offer hope in this film that the romance of our forgotten love can be rekindled. With these feelings fresh and real in our collective consciousness, we were a tiny skeleton crew intimately united to share the storytelling process together.
"Flori [featured in the video] is a star in the making, harnessing her feelings with a maturity that's rare to see in an eight-year-old, a light we could all follow. The location was similarly dramatic; raw, elemental forces reflecting our experiences of loneliness journeying to renewed connection. Thank you Ondara for bringing us together and thank you Flori, Weniki, Dane, Rick and Rupert."
"Biggest fan of Flori"
Ondara adds: "I have become the biggest fan of Flori's dancing. Her movements carry so much emotion. My team sent me a short clip of her dancing on Instagram and I knew right there and then that she had to be part of this project.
"I found Ben's interpretation of this story and his subtle incorporation of Flori's dancing to be quite compelling. I'm very honored to offer a sonic landscape for such beauty to be brought into the world."
Folk N' Roll Vol 1: Tales of Isolation is out now and can be bought here.
Format:
UK English