Watch Exclusive Parker Millsap Long Road Interview
The young singer-songwriter's credits include an 'Austin City Limits' taping and an Americana Association nomination for his album 'The Very Last Day.'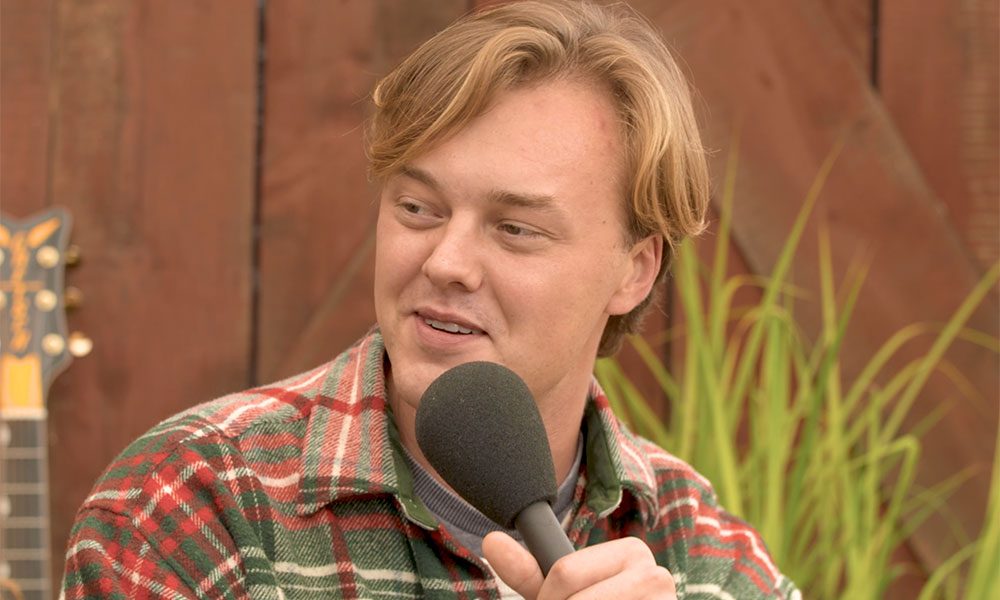 Gaining widespread acclaim for his captivating live performances, soulful sound and his memorable, narrative-style songs, Parker Millsap is a young performer whose star is very much in the ascendant.
With a CV including an Austin City Limits taping and an Americana Association nomination for his 2016 album The Very Last Day already under his belt, the Oklahoman singer-songwriter arrived at this year's inaugural Long Road to promote the release of his new album Other Arrangements, but he found time to stop by the uDiscover Music barn and chat to Paul Sexton before he stepped up to play the Interstate Stage on the Long Road's Saturday afternoon bill.
"With me being from the Southern states, I can say [country music] is popular there, but in a different way," Millsap says of how country and Americana are perceived in the US and UK respectively.
"In the States, country acts like Carrie Underwood are at a whole different level. Carrie's really a superstar over there, but when I come here, the lines between country, folk, bluegrass and country music in general aren't just blurred, they don't really matter at all. People here just enjoy it all for what it is – good music."
Like many of his contemporaries, Millsap is based in the country music's Mecca, Nashville, Tennessee. However, as he was born and raised in Oklahoma and played music in church when he grew up, his background is more in music's gospel tradition.
"I hadn't really thought about it until people started asking me about it," he muses, "but I guess gospel music is inescapable in my sound, because I spent my childhood in the one place, so it will always be a piece of me, whether I'm aware of it or even whether I like it or not."
"There again, Elvis loved to sing in church and I've had a few Elvis comparisons which I'm honoured to take," he smiles. "I do like Elvis, but I only came to him and 1950s rock'n'roll pioneers in my 20s. I listened to a lot of blues music growing that, so it's people like Mississippi John Hurt, Fred McDowall, Howlin' Wolf and Muddy Waters I always think of in terms of influence."
We're giving away a Gretsch guitar SIGNED by many of the artists that performed at the Long Road Festival. For your chance to win, enter here.
Format:
UK English