Watch Paul McCartney, Dave Grohl And More At Preservation Hall Benefit
Saturday's ''Round Midnight Preserves' live-stream concert featured an all-star cast of musicians.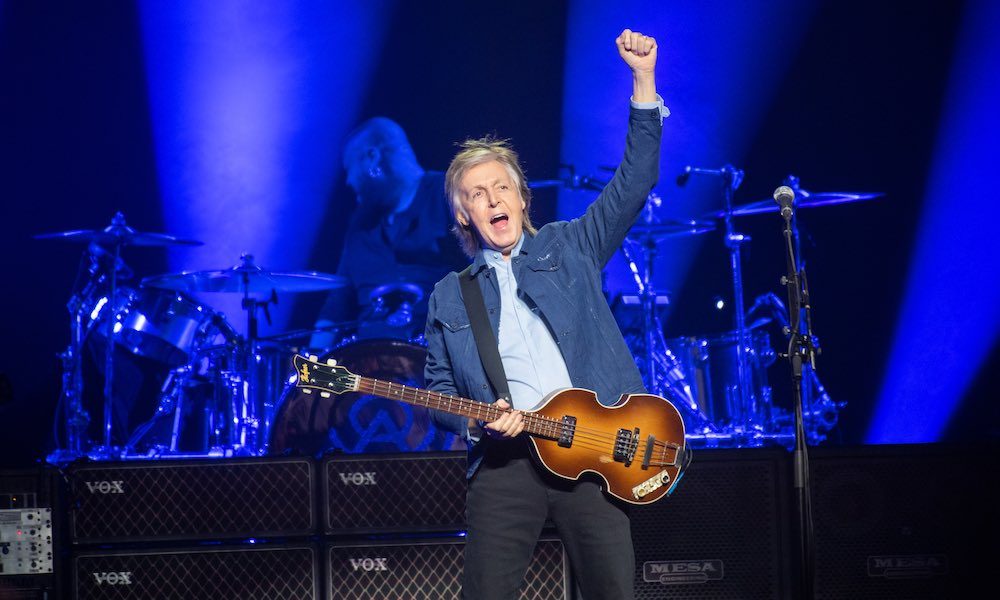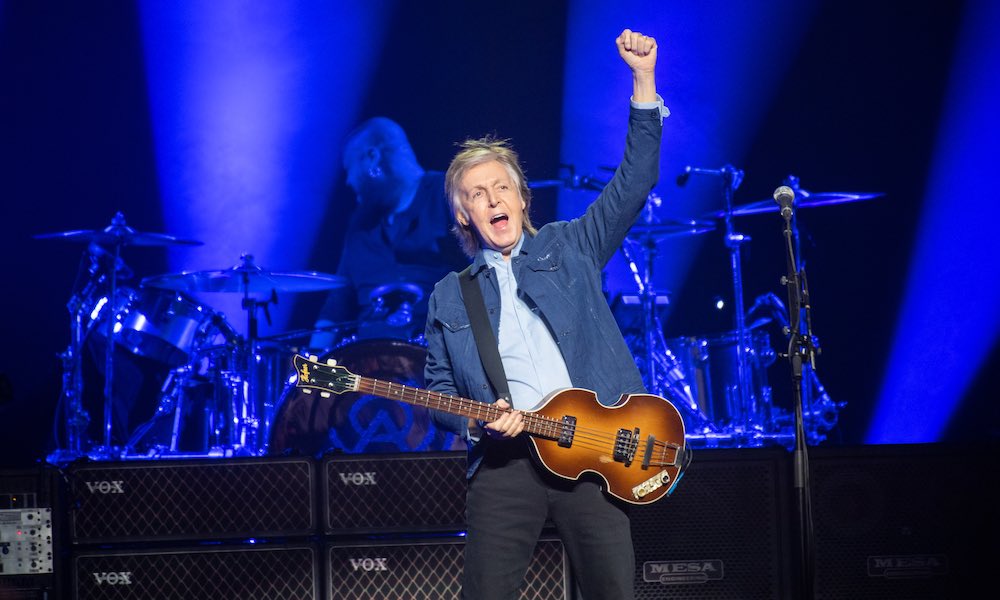 Paul McCartney, Elvis Costello, Dave Grohl, Jon Batiste, Dave Matthews, Irma Thomas, Beck and Nathaniel Rateliff were among the incredible line-up of artists who offered inspiring, remote performances for Preservation Hall's "Round Midnight Preserves" live-stream benefit on Saturday night.
'Round Midnight Preserves
The three-hour set culminated in a lively, all-star rendition of 'When The Saints Go Marching In', led by Paul McCartney on trumpet and Dave Grohl on tambourine. The "Soul Queen of New Orleans" Irma Thomas kicked off with lead vocals and was soon backed by Elvis Costello, Dave Matthews, Jim James, Nathaniel Rateliff and others.
The evening also featured a solo performance by Costello of 'The River In Reverse', Thomas' rendition of 'Time Is On My Side' and Dave Grohl and the Preservation Hall Jazz Band's 'Come With Me To New Orleans.'
Between live and archival performances were also a series of Q&As with special guests, including Amy Schumer, who recalled her time in New Orleans to host Ben Jaffe, Creative Director of the Preservation Hall Jazz Band. "It's my favourite place in the world," said the actress and comedian. "I love going to [Preservation Hall] and losing [myself] in the music and thinking about where that music came from."
Nathaniel Rateliff shared that the hallowed New Orleans venue "Does something to me and my band members. There's almost a sense of not being worthy enough to share that space…It's a humbling, beautiful place to be." New Orleans native Jon Batiste said that in the city, "Music has always been a form of celebration and a form of release. Catharsis is a big part of our cultural narrative and our cultural understanding. It's how we embrace each other." The artist, activist and Late Show bandleader added that "The music has always been there to communicate this unspoken joy and unspoken pain, and that's why it's the universal language…. Wherever I am in the world, I know I can speak the language of music and I will be understood."
The virtual event was a spin-off on the annual Midnight Preserves concert, which is the Preservation Hall Foundation's largest fundraiser of the year and helps to support their educational work in New Orleans. Due to COVID-19, the concert was cancelled this year, but the virtual edition will help support the 60 members of the Preservation Hall Musical Collective who have been out of work for months, amid the pandemic. As an additional bonus, Spotify is matching all donations, up to a collective $10 million, through their COVID-19 Music Relief fund.
"I came up with the idea for Midnight Preserves a few years back", opened Ben Jaffe. "It was a chance for us to invite musicians from different walks of life, different backgrounds, different languages, sometimes different countries, to come experience the magic of performing here with us at Preservation Hall."
Jaffe continued that the virtual event would be "about celebrating. Celebrating the good in the world. Everything that is right. Let's find those precious moments and magnify them until they take over the world and the hearts of every man, woman and child…Tonight we're going to focus on the power of music to heal. The power of music to connect."
For more information on the Preservation Hall Foundation, visit their official website.
Format:
UK English