Former Paul McCartney Guitarist Robbie McIntosh To Release Solo Album, 'Thanks Chet'
The album's title is a tribute to Chet Atkins, "the first guitar hero of modern music."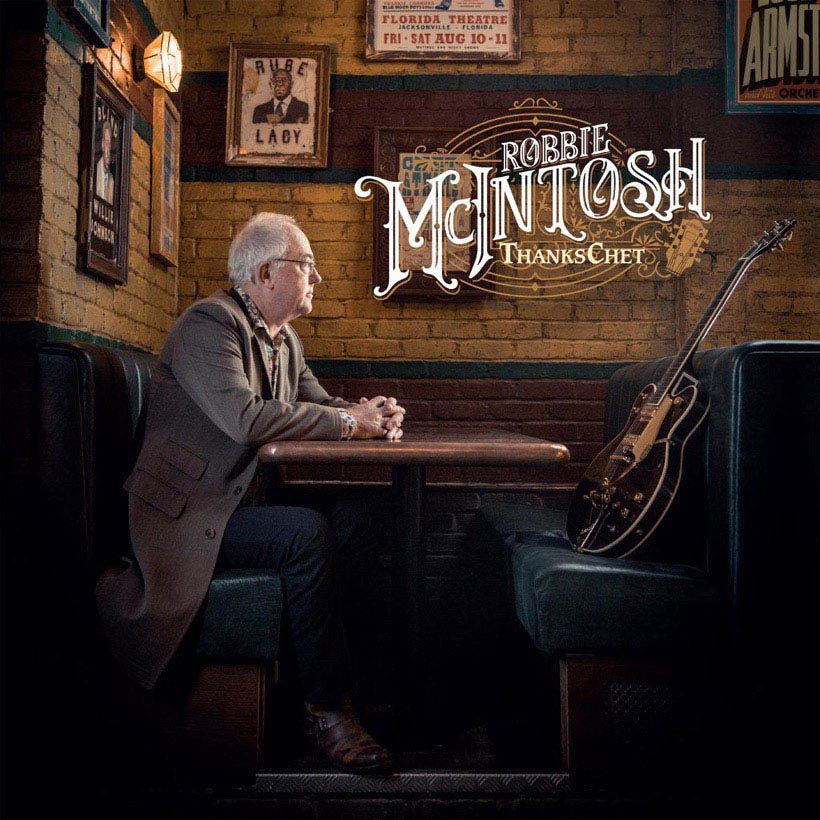 Robbie McIntosh, best known as lead guitarist with iconic artists including Sir Paul McCartney, The Pretenders and Sir Tom Jones, has signed a deal with Universal Music to release his new solo album Thanks Chet in June 2018.
McIntosh's new record is inspired by his tours with former Beatles legend McCartney, where he performed a self-composed tribute to the late legend Chet Atkins, whom his album is named in memory of.
In a statement, Robbie McIntosh explained: "It is such a thrill to be signing a deal with Universal and releasing my own record and to know you can achieve anything in your life. More frequently we see older people with talent on TV shows and even more regularly those that dare to finally try to step out from behind the star, and I'm here to say you can still do it. Don't give up on your dreams."
The much-acclaimed guitarist – who has also played on tracks for Tears For Fears, Cher and Talk Talk – celebrates the genius of fellow guitar hero Chet Atkins on his album, which is a tribute to the sound that revolutionised rock 'n' roll.
Speaking about Chet Atkins, McIntosh added: "He was the first guitar hero of modern music. Chet played finger picking style but with incredible precision and because he was also a great drummer and bassist his guitar was like a band on its own – a real six string orchestra."
The all-instrumental 'Thanks Chet' features covers of classics including The Kinks' 'You Really Got Me', The Bee Gees' 'Stayin' Alive', and Kylie Minogue's 'I Can't Get You Out of My Head'.
It also includes an original piece by Robbie McIntosh entitled 'Thanks Chet', which is the instrumental interlude that he brought to Paul McCartney's 1993 world tour.
He said: "There was one moment in the tour when the set had to change and Paul suggested I go out and play a little instrumental piece for a couple of minutes and I had this tune. It's really a little nod to Chet who was the first guitarist I heard that made me go: 'That's what I want to do!'"
Thanks Chet is out on 8 June. The album's tracklist is as follows:
'Country Gent'
'Don't Get Me Wrong'
'Quick Step'
'Blue Eyes'
'Stayin' Alive'
'I'll Cry Instead'
'The Ugly Duckling'
'Can't Get You Out Of My Head'
'I Can't Make You Love Me'
'Whoops!'
'You Really Got Me'
'Thanks Chet'
Explore Our Paul McCartney Artist Page. 
Format:
UK English