Pearl Jam Launches Vote-By-Mail Initiative
Pearl Jam has also announced the release of their 1992 MTV Unplugged Session set for October 23.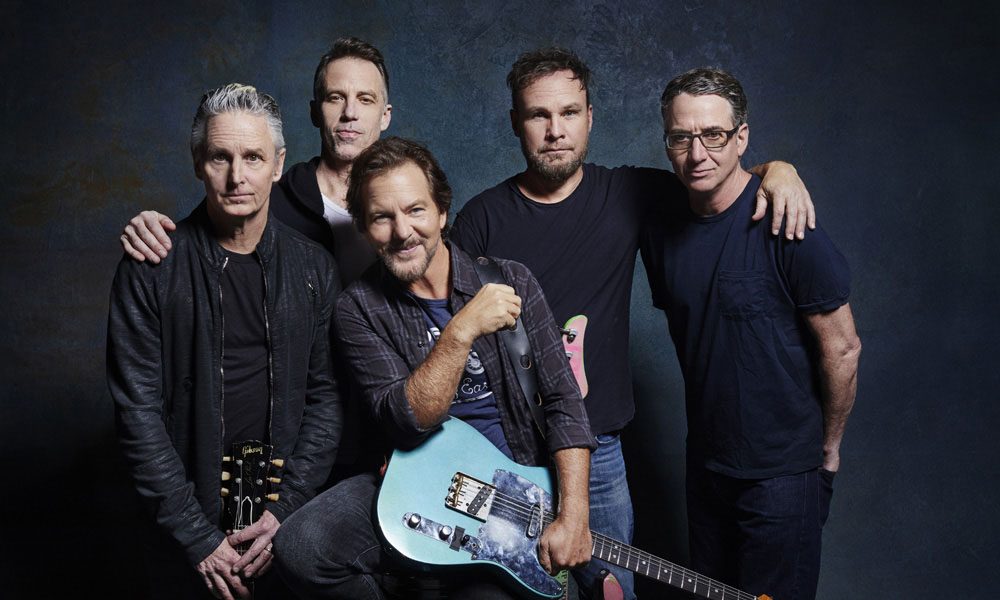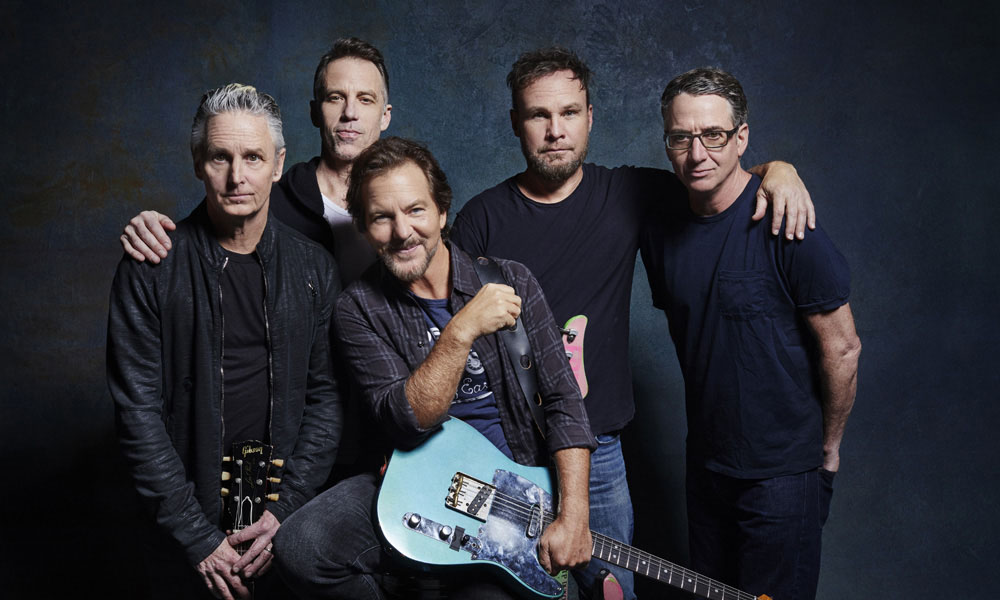 Rock & Roll Hall of Famers Pearl Jam have launched a vote-by-mail initiative, PJ Votes 2020, to encourage fans to vote early ahead of the general election in November.
"Voting freely and easily is our ultimate right as citizens of these United States," said bass guitarist Jeff Ament. "It's a hard-fought gift from our foremothers and forefathers." The initiative emphasizes the "Take Three Pledge" consisting of voting early, recruiting three friends to do the same, and not waiting to get started.
Pearl Jam is partnering with organizations like People For the American Way, Make the Road Pennsylvania, and the League of Conservation to further promote voting by mail.
"We believe America is at its best when every voice is heard," said Pearl Jam's Eddie Vedder. "This is the most important election in our nation's history. Our democracy is at risk. Your vote is your voice, and it's time to use it."
Vedder mentioned that the band has been voting by mail for over nearly 30 years since the band began touring in 1992 and often found themselves away from their local polling station during elections.
In 1992, Pearly Jam hosted "Drop in The Park," a free concert in Seattle that is said to have registered thousands of voters who were in attendance. It's one of many benefit concerts the band has played to incorporate its interest in political and social activism. During the 2018 election season, Pearl Jam participated in promoting the Rock2Vote initiative that registered thousands of voters in Montana.
For the first time ever, Pearl Jam's 1992 @MTV Unplugged performance will be available on CD and on streaming platforms on October 22nd. The 2019 @RecordStoreDay vinyl LP will also be available again.

Pre-order the CD and LP: https://t.co/Ot4kGoFxof pic.twitter.com/dydybPNTOp

— Pearl Jam (@PearlJam) September 10, 2020
In addition to the voting initiative, Pearl Jam have announced the release of their 1992 MTV Unplugged Session set for an October 23 release via Republic Records. Recorded mere days after the completion of the band's first American tour in 1992, the session will feature songs from their debut album Ten. It is the first time that the session will be available on CD.
More can be learned about the vote-by-mail initiative on the Pearl Jam website or by texting PJVotes to 52886.
Pre-order Pearl Jam's 1992 MTV Unplugged Session here.