Listen To Pet Shop Boys, Primal Scream Remixes Of Paul Weller's 'Cosmic Fringes'
The original version of the song opens Weller's latest album, the UK chart-topping 'Fat Pop (Volume 1)'.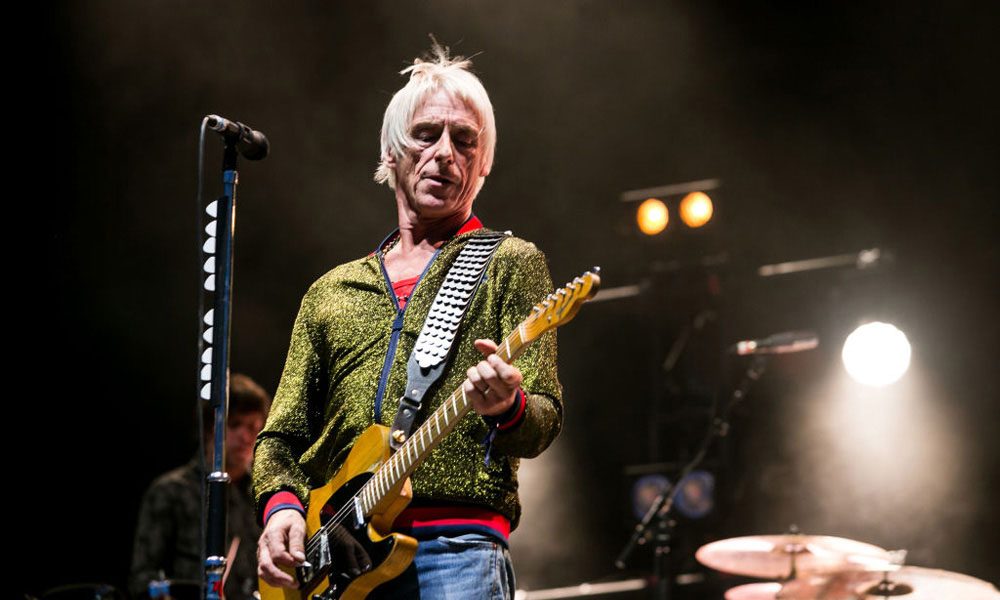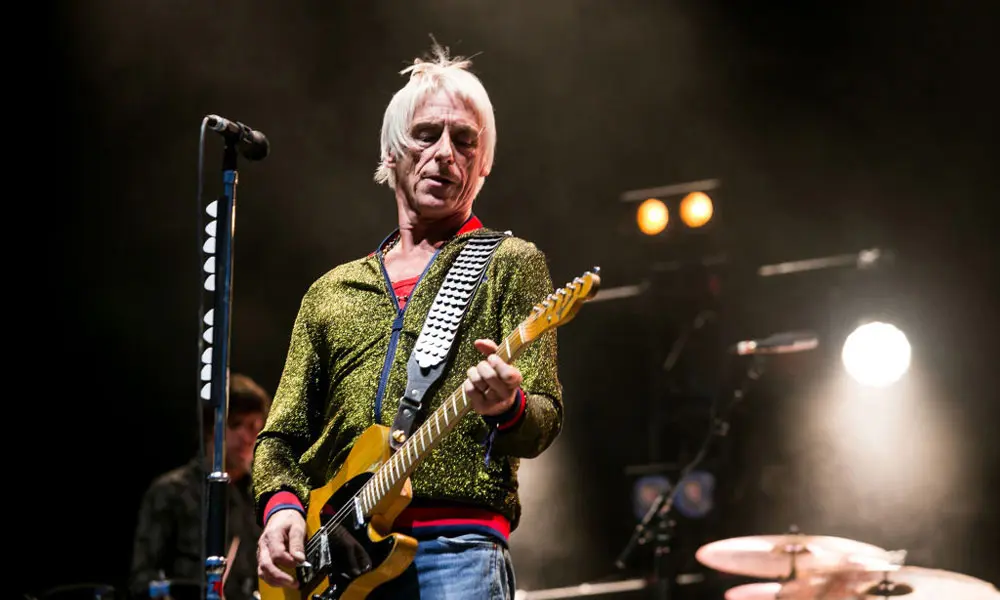 The Pet Shop Boys have done an epic 12 minute HI-NRG remix of Paul Weller's recent album track "Cosmic Fringes". The Pet Shop Boy 'Triad Remix' is a thumping fuzzing disco banger featuring the dulcet tones of Neil Tennant as well as Weller's original vocals. You can check it out below.
Cosmic Fringes (Pet Shop Boys Triad Mix)
And if that's not enough, there's another new "Cosmic Fringes" remix by Primal Scream's guitarist-in-chief Andrew Innes. Giving Weller's vocals a distorted sound, the 'Marching Off To Bedlam' remix by Innes and Jagz Kooner is a sensory assault is layered with thumping chimes and a searing 4/4 beat for the dancefloor. You can listen to it below.
With both the Pet Shop Boys and Andrew Innes were handpicked by Weller to rework "Cosmic Fringes", for these exciting remixes, which are out now and are available on vinyl and digital only.
The original version of "Cosmic Fringes" features on Weller's recently-released chart topping album Fat Pop (Volume 1). The album was released to unanimous acclaim in May, with Uncut's review moved to suggest that the album provides "Proof that music can act as a lifeline even in the most turbulent times."
Cosmic Fringes (Marching Off To Bedlam Remix)
The success of Fat Pop (Volume 1) extended Weller's span of solo chart-toppers to 26 years, and in all of his recording incarnations to 39.
"To have people like an album and want to buy it is never taken for granted by me," Weller told OfficialCharts.com, "so to have it go to No.1 makes it even more special." To emphasize the fact that his audience strongly favors the physical format rather than streaming or downloading, 91% of the album's first-week sales were physical, according to the Official Charts Company.
This sixth solo success draws Weller level with such artists as Pink Floyd, Blur, Phil Collins, and The Killers. But his full total of No.1 albums in the UK across all of his work is eight, also including The Jam's The Gift in 1982 and the Style Council's Our Favourite Shop in 1985.
His first solo No.1 was with 1995's Stanley Road, followed by the 2002 set Illumination. Weller returned to the summit in 2008 with 22 Dreams and with 2012's Sonik Kicks. Last year's On Sunset achieved the same feat.