Poet, Lyricist Pete Brown, Co-Writer Of Cream Classics, Dies At 82
Brown wrote the lyrics to such staple rock tracks as 'I Feel Free' and 'White Room' in just one era of a unique career.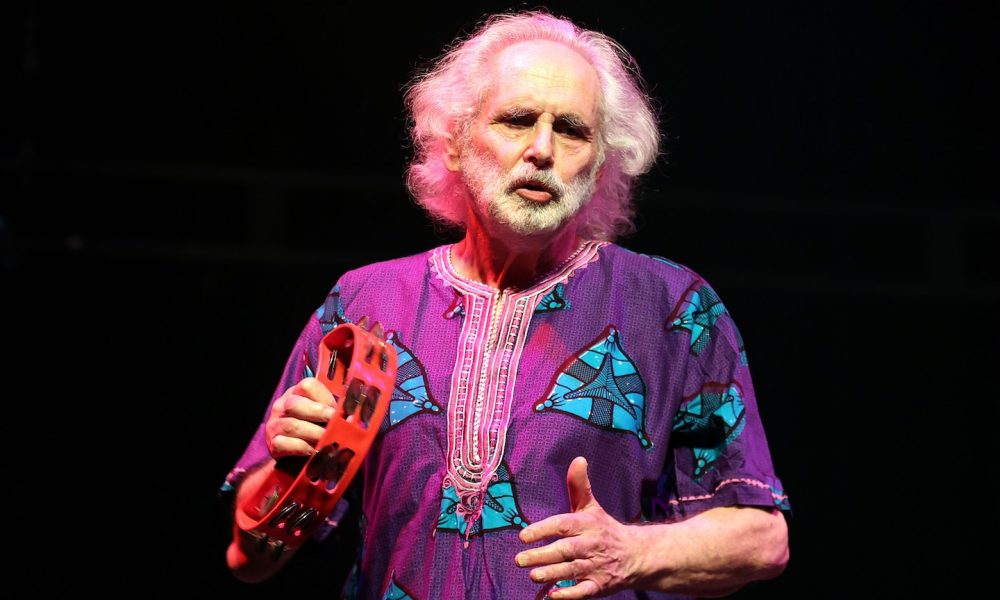 Pete Brown, the English lyricist, musician, and counter-cultural poet who wrote the words to Jack Bruce's music on classic hits by Cream and on countless subsequent collaborations with the bassist, died last Friday (19) at the age of 82. He had suffered from various forms of cancer for some years.
Bruce's family wrote on social media: "We are extremely saddened to learn of the death of Jack's long term friend and writing partner Pete Brown who passed away last night. We extend our sincere condolences to Pete's wife Sheridan and Pete's children as well as all his family and friends. Love from the Bruce family."
Former Cream bandmate Ginger Baker's family added: "Deepest condolences to Ginger's long time musical collaborator Pete Brown," while Joe Bonamassa, who plays on a forthcoming final album by Brown, wrote: "Rest in Peace my friend. One of the coolest blokes who wrote the best lyrics. It was an honor to write and work with you."
Brown's words and Bruce's melodies illuminated some of Cream's best-known songs, such as "I Feel Free" and "White Room," as well as memorable album tracks including "SWALBR," "Politician," "Deserted Cities Of The Heart," and "Doing That Scrapyard Thing." Another of the band's all-time favorites, "Sunshine Of Your Love," was credited to them and Eric Clapton.
As well as continuing to collaborate with Bruce throughout the latter's career, Brown released many albums in his own right, after Cream's late 1960s demise and into the 2000s, and was a frequent live performer. Brown was also immersed in film scriptwriting (notably for the 1988 children's film Felix the Cat: the Movie) and later had his own film production company. His autobiography White Rooms and Imaginary Westerns was published in 2010 and he was also the lyricist, in place of Keith Reid, on Procol Harum's last studio album Novum.
Speaking to this writer when that set was released in 2017, Brown said of his involvement: "It's a weird thing, I'm not really a songwriter for hire, that's not my thing. I will get involved in projects which interest me creatively or musically in some way, that's what I do."
Of their respective earlier days, he added: "I went to the first Procol Harum gig at UFO, which I remember being pretty good, actually. Because it was a smaller scene, it had elements of community. People went to each other's gigs a lot, people were interested to see what was going on, and it wasn't rivalry or jealousy, no one was trying to cut anyone."
Peter Ronald Brown was born in Ashstead, Surrey in 1940, and was a published poet, in the American magazine Evergreen Review, at just 14. In the first half of the 1960s he performed as a poet, as a champion of British beat poetry, combining that role with an increasing presence in live and recorded music. It was his work with the First Real Poetry Band, who also included a young John McLaughlin on guitar, that brought him to the attention of the newly-united Cream.
"Jack and Ginger were a bit competitive, but they would go and listen to other," he gold me. "Especially jazz, of course, which is where they came from. Obviously, musically it was a very interesting time, there was a lot of openness and change, and very interesting influences going around. I was doing mostly poetry at the time, it was before I became a musician…it wasn't a cutthroat scene at all."
An enduring byline
After the trio's all-too-brief tenure, he formed Pete Brown and His Battered Ornaments and released his first two albums, A Meal You Can Shake Hands With In The Dark and Mantlepiece, in 1969. Myriad albums, collaborations, and multi-media projects ensued, including liaisons with fellow cutting-edge British adventurers as Graham Bond and Vivian Stanshall, but it was his sometimes fiery relationship with Bruce that remained Brown's most enduring byline. Just before his death, he completed sessions for a forthcoming solo album, to be titled Shadow Club, on which Clapton featured as well as Bruce's son and fellow bassist Malcolm. It is due for release in October.
In a newly-published final interview with Gianluca Tramontana for The Guardian, during those sessions last month, he said candidly: "I'm trying to finish off probably my last record – which we've had a great time doing." He added: "I can't avoid the age that I am. Some of [the album] is a reappraisal; trying to determine where you are and where to go.
"But some of it goes off on quite a strange path. It's sort of about confusion, really; and about musical influences and things you know and how they stay with you. It's also very varied – you've got a cat song, a dog song, three songs which are the kind of tribute songs, and a daft song that's very British called 'Whodunnit.'" Vocals on that track are by another veteran British original, Arthur Brown.
The Guardian also writes that Brown's admirers also included film giant Martin Scorsese, who used Cream songs in such movies as Goodfellas and Casino. In the trailer for an upcoming documentary about the wordsmith and musician, he says: "Pete was a great songwriter. Whenever the lyrics are repeated in my head…these images stay with me."