Quavo And Takeoff Team Up For 'Hotel Lobby'
The accompanying video was co-directed by Keemotion and Quavo.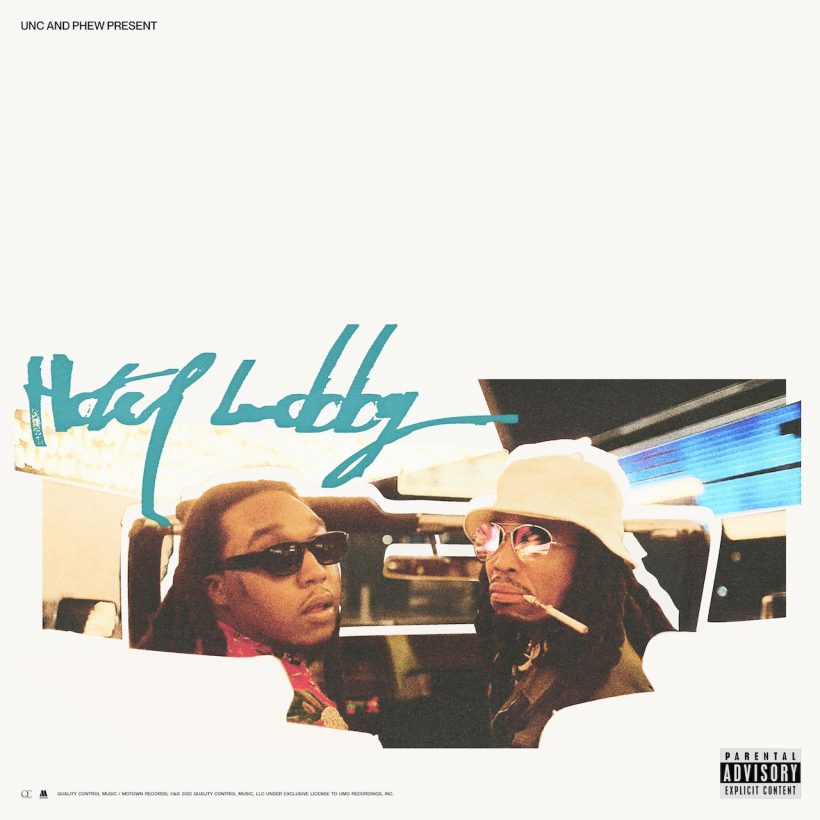 Quavo and Takeoff from Migos have released "Hotel Lobby," available today via Quality Control Music Group/Motown Records.
The airy cinematic production and ominous beat set the tone as Quavo and Takeoff trade one intoxicating bar after another. Co-directed by Keemotion and Quavo, the music video serves as an insane homage to the cult classic Fear and Loathing in Las Vegas, directed by Terry Gilliam and co-starring Johnny Depp and Benicio Del Toro.
In the clip, Quavo and Takeoff assume the roles of Raoul Duke and Dr. Gonzo cruising through the desert with a "mobile pharmacy" before pulling up to a Las Vegas hotel and barely passing the doors to check in. All kinds of psychedelic, tripped-out trap madness follows as they deliver the South's first proper hip-hop homage to the late Hunter S. Thompson. It's unlike anything either of these two multiplatinum GRAMMY Award-nominated superstars have done either solo or as part of Migos.
Takeoff recently released a thrilling new single, "Crypto," with Rich The Kid. It has already amassed over 6.5 million Spotify streams and 4.7 million YouTube views for the music video. Receiving critical acclaim, HYPEBEAST proclaimed, "the new single sees the Migos rapper embrace his love for cryptocurrency and the fortune that it has brought him."
Meanwhile, Quavo served up the intense "Shooters Inside My Crib." It racked up six million Spotify streams and 6.6 million YouTube views for the music video. Touted among the "Soundsystem 50," High Snobiety observed, "Quavo skates over the Ayo-B-produced beat effortlessly teasing us about an upcoming project."
REVOLT added, "'Shooters Inside My Crib' sees the North Atlanta star harmonizing about past struggles and current successes." Sports Illustrated summed it up best as "an absolute banger." In further news from the MC, he joined NBA2K22 as a playable character and will star in a new action thriller Takeover.