Watch 'Queen's Greatest Greatest Hits': Episode 21 In 'The Greatest' Video Series
Spanning the band's triumphant first act, and released in 1981 to mark their first decade, 'Greatest Hits' contained no less than 17 hit singles.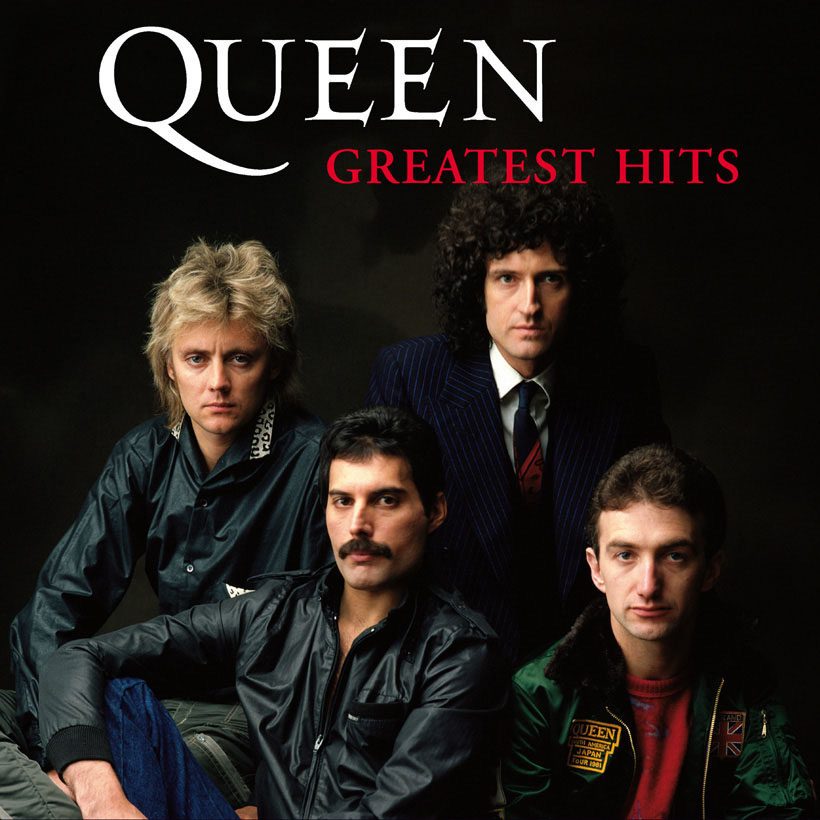 Queen have shared the latest episode in their on-going 'The Greatest' video series. The new episode (No. 21) is called 'Greatest Greatest Hits', celebrating the band's legendary Greatest Hits album. You can watch 'Greatest Greatest Hits' below.
Queen: 1981 - The Greatest Greatest Hits (Episode 21)
This year marks some significant milestones for Queen. Not only is it 50 years since the band's final line-up was completed with John Deacon joining Freddie Mercury, Brian May and Roger Taylor, but it's also been 40 years since Queen's Greatest Hits album was released.
Perhaps the most indelible marker of the band's sustained popularity, in this its Ruby year, the Greatest Hits collection incredibly returned to the top of the UK charts and hit the Top 10 of the Billboard 200 for the first time since its release in 1981. The career-spanning collection also hit No. 1 on Billboard's Vinyl Albums chart with the second-largest sales week of 2020 for any vinyl release.
Spanning Queen's triumphant first act, and released in 1981 – with the now iconic cover photo taken by Lord Snowden – to mark the band's first decade, Greatest Hits contained no less than 17 hit singles.
Launched with a very modern-for-its -time TV campaign promising "probably the most exciting album you've ever heard", Queen's Greatest Hits landed at the peak No 1 position of the UK album chart and has resided on the chart for over 956 weeks since.
[Advert Voice Over] "EMI present Queen's Greatest Hits. 17 of their very best tracks on one album. Tracks like "Bohemian Rhapsody" and "Killer Queen.""
[Advert Voice Over] "Flash", "Somebody To Love", and "We Will Rock You." Plus "Don't Stop Me Now", "Save Me", and many, many more. Probably the most exciting album you've ever heard. Queen's Greatest Hits."
When it came to choosing the tracks, the album was constructed with the same meticulous care Queen had become famous for on their previous albums.
Brian May: "Every album we ever made, including the Hits albums, we thought 'yeah, people are going to be putting this on their turntables', as it was at the time, 'and they will be listening to it in sequence'. And we want to give them a journey, the tracks have to work in sequence."
"It's amazing that we accrued that kind of catalogue of bona fide hits, most people's Greatest Hits are like 'yeah, we've got a couple but we're going to throw a few things in which are kind of, could've been hits.' But this is all gold plated, chart material. So it's easy, you just put the biggest ones in and that was it."
May continues: "And then we went on and we did Greatest Hits 2, and Greatest Hits 3, all of which have done great. And we have the Platinum Collection, which is all three of them together, so it's done amazingly well. But the Greatest Hits 1 is something very special, and every track you listen to you think 'ooh, yeah'."
As the UK's biggest selling album of all time, Greatest Hits is widely believed to hold a place in one in three UK homes.
Brian May: "It's amazing, I have to pinch myself. I have to say 'yes, it is THE biggest album of all time in this country', and I never realized it would get to this kind of height. I mean, it's the ultimate compliment for an artist really to be sewn into people's lives to that extent."
"So it feels great. And we all feel the same. We had that privilege of actually being triggers in people's lives which will always be the case as long as this generation, all these generations, are around, that will be the case. So, I feel very proud."
In testament to their versatility and universal appeal, alternative track listings were created for different territories, reflecting the international popularity of Queen's varied hits. And incredibly, this has resulted in a total of 25 million sales worldwide.
Queen's Greatest Hits is one of the Greatest hits in music history, the perfect summary of the band's first ten years, and probably the greatest playlist of all time too.
Watch every episode of Queen's 'The Greatest' on the band's official YouTube channel.