Queen's 'We Will Rock You' Hits One Billion Spotify Streams
Originally released in 1977, the song first appeared on the band's acclaimed 'News Of The World' album.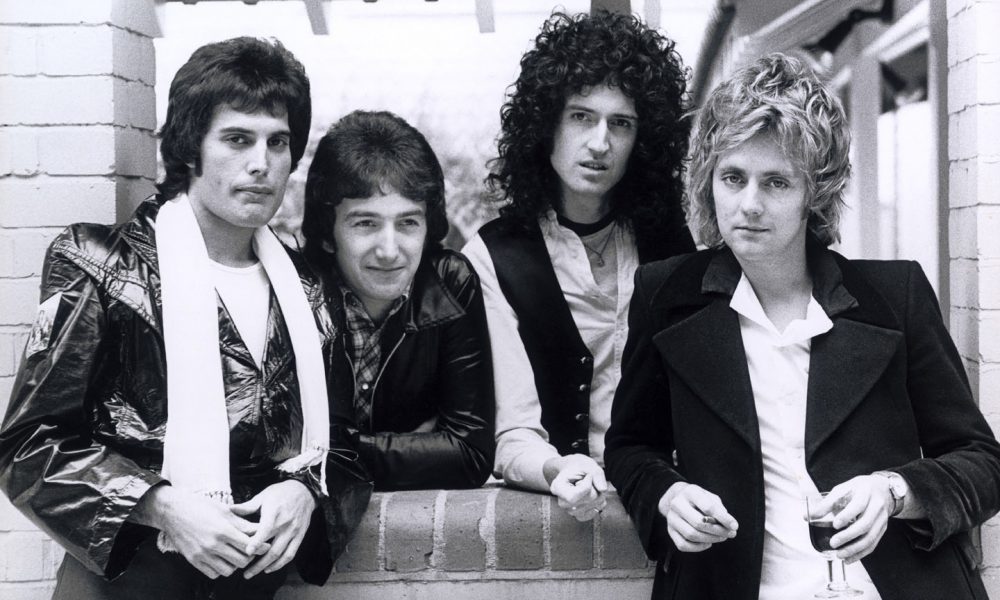 Queen's legendary anthem "We Will Rock You" has hit One Billion streams on the digital platform Spotify.
The song, which originally appeared on the band's 1977 album, News Of The World, isn't just one of Queen's best-loved songs, it's also one of the most recognizable songs in rock history.
"We Will Rock You" immediately stands out, because than the last 30 seconds, which contains a guitar solo by guitarist Brian May, the song is generally set in a cappella form, using only stomping and clapping as a rhythmic body percussion beat. In 1977, "We Will Rock You" and "We Are the Champions" were issued together as a worldwide top 10 single. Soon after the album was released, many radio stations played the songs consecutively, without interruption.
Queen - We Will Rock You (Official Video)
The song's primary writer, guitarist Brian May revealed more about how he wrote "We Will Rock You" in an episode of Queen's yearlong 'The Greatest' video series in 2022. The idea came to him at a specific gig Queen played in 1977.
"Bingley Hall. This great hall [in Stafford] in the Midlands. It was heaving", May recalled. "It's all sweaty and hot, the atmosphere is great. Everybody's jumping up and down, making a noise, and what they were doing was singing along.
"In those days, it was really new I have to tell you. You just didn't go to concerts where people sang to rock bands. But on this particular occasion they didn't stop…I think I'd gone to sleep thinking – 'what could an audience do, what could you ask them to do?' They're all crammed in there, they can't do much, but they can stamp their feet they can clap their hands, and they can sing."
He said: "It just kind of came to me that we were all part of this scenario where we're all young and full of enthusiasm, we think we can change the world, and we get out there…we will rock you! "We Will Rock You" means we will change the world, and we feel like we can do it when we're young.
He continued: "And then …looking ahead to when you get old, what happens when you get old and all this stuff has kind of blown over, and you stand there and you think 'what happened, did I change the world? What happened, who am I and what is the world to me now?
"I would like to leave the planet knowing that I just made a little bit of difference to the amount of decency that there is in the world. Not sure I can do that, but I'm still trying. So that in a nutshell is what "We Will Rock You" is about."
In 2019, Queen's classic song "Bohemian Rhapsody" also hit a one billion landmark – hitting one billion views on YouTube, making history as the first pre-1990's video to reach one billion views on the platform.
Listen to the best of Queen on Apple Music and Spotify.