Rare Louis Armstrong Performance Joins Archive Of 'The Ed Sullivan Show'
The clip features an appearance by 'Satchmo' from 1955, unseen for several decades.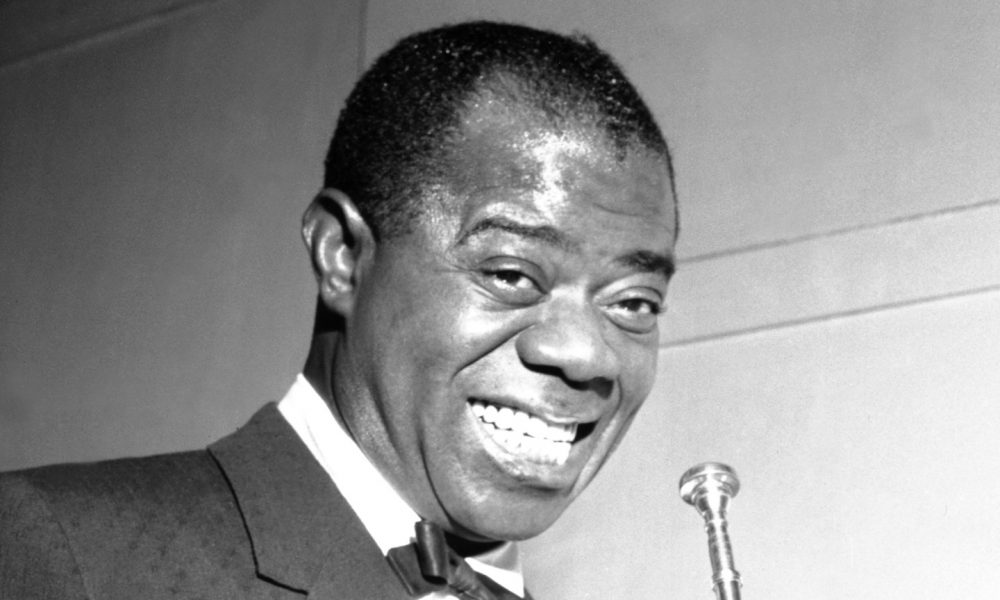 A performance by Louis Armstrong on The Ed Sullivan Show has been made available to view for the first time in several decades. It features a 1955 appearance on the long-running, world-famous variety series by the jazz maestro, now restored to the vast archive of clips that can be seen on the show's official YouTube channel, via SOFA Entertainment's relationship with the Louis Armstrong House Museum (LAHM) and the Louis Armstrong Educational Foundation (LAEF).
Shop the best of Louis Armstrong's discography on vinyl and more.
Sullivan and Armstrong, who were both born in 1901, were dear friends who traveled together and shared a mutual respect, and the beloved musician was a frequent visitor to the show. The newly-available clip has "Satchmo" and Brooklyn-born operatic tenor and actor Robert Merrill, in a lighthearted nine-minute segment, performing a medley of "Vesti La Giubba" and "Honeysuckle Rose" on the edition of April 17, 1955.
Louis Armstong & Robert Merrill "Vesti la giubba & Honeysuckle Rose" on The Ed Sullivan Show
This visual treat for Armstrong fans worldwide follow his return to the Top 10 on a variety of Billboard charts for Verve/UMe's November release of his first-ever Christmas album, Louis Wishes You A Cool Yule. It debuted on Top Holiday Albums at No.9, Jazz Albums and Traditional Jazz Albums at No.4, Top Album Sales at No.7, Top Current Album Sales at No.6), Vinyl Albums at No.7, and the Billboard 200 at No.122. It thus came his highest charting-album on that survey since Hello, Dolly! had six weeks at No.1 in 1964.
Total views of the Sullivan archives passed one billion last October, across all channels including YouTube, Apple Music, and Facebook. The milestone was reached a little over two years since the June 2020 confirmation of theb digital rights agreement between UMe and SOFA Entertainment, which has made countless rare performances available to view for free from the vast vaults of the show's 23-year primetime history on CBS, from 1948 to 1971.
Watch all the latest archival videos from The Ed Sullivan Show on the program's official YouTube channel.