Watch 'Rehearsing Magic': Episode 3 In Queen's 'The Greatest Live' Series
This week's exclusive episode includes rare fly-on-the-wall rehearsal footage from 1986's 'The Magic Tour'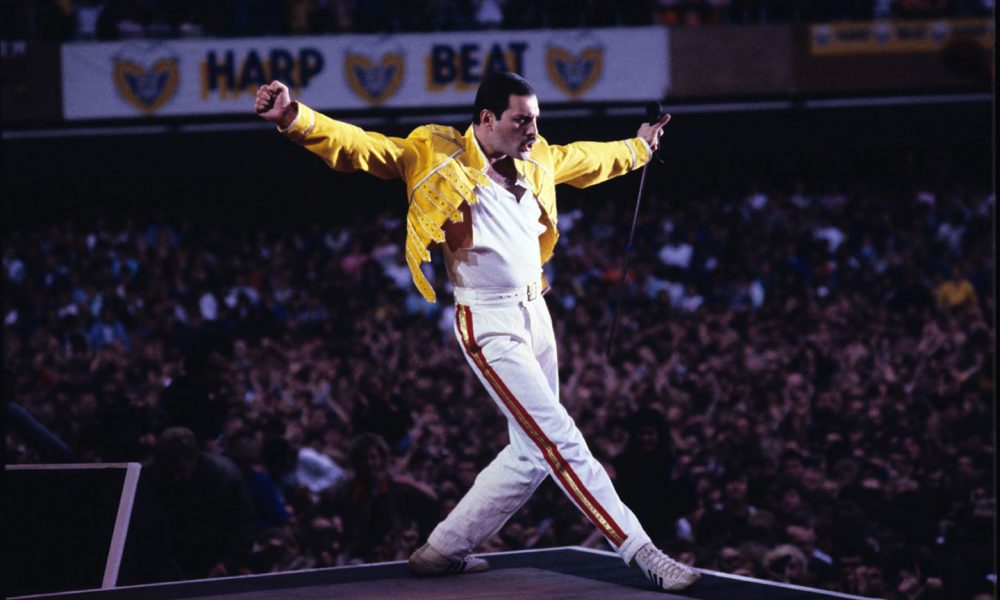 Queen's hugely popular YouTube video series 'The Greatest Live' returns with Episode 3. Titled 'Rehearsing Magic', this week's episode offers a rare glimpse into the band's preparations for 'The Magic Tour.' This epic 1986 tour saw Queen rocking Europe's most iconic stadiums – and proved to be their final shows with Freddie Mercury. You can watch the footage in full below.
'Rehearsing Magic' cuts classic footage from the Magic shows with a secretly taped film of the lineup in rehearsals, giving viewers an unprecedented snapshot of the band's pre-tour drill.
With lavish production and a setlist that ran close to 30 songs, 'The Magic Tour' was an ambitious 26-date undertaking whose staging demanded countless hours of work behind closed doors.
While the lineup would typically choose to rehearse the material in private, Episode 3 invites viewers to become a fly on the wall as Freddie leads Brian May, Roger Taylor and John Deacon through "Tear It Up," "I Want To Break Free" and "Now I'm Here" with the same mic stand-twirling abandon of the stadium shows themselves.
Queen The Greatest Live: Rehearsals - Part 3 (Episode 3)
"We don't know who shot it, but it was clearly someone with access to the rehearsals who took the initiative and shot it on their home movie camera," explains Queen's long-standing multimedia collaborator Simon Lupton. "From the angles and quality, it certainly wasn't official and the band – and presumably management – were unaware!"
Simon continues: "Although it would have been very much frowned upon at the time, it now gives us a rare and fascinating insight into the rehearsal process. The tape came to light in about 2003, I think, when a collector unearthed it thinking it was a copy of the TV broadcast of Live at Wembley, only to discover this rare gem."
'The Magic Tour' – 26 dates played over an eight-week period – incorporated the UK and nine European countries included Queen's first and only show in Budapest, Hungary and their only concert at Knebworth Park, Hertfordshire, which would prove to be Queen's very last concert. Sadly for us that historic final show was never officially filmed although there are thought to be many privately filmed recordings out there still to potentially be discovered…
Watch every episode of 'Queen The Greatest Live' on Queen's official YouTube channel.