Remi Wolf Drops Two New Singles, 'Anthony Kiedis' And 'Front Tooth'
Wolf pays homage to the Red Hot Chili Peppers frontman on 'Anthony Kiedis.'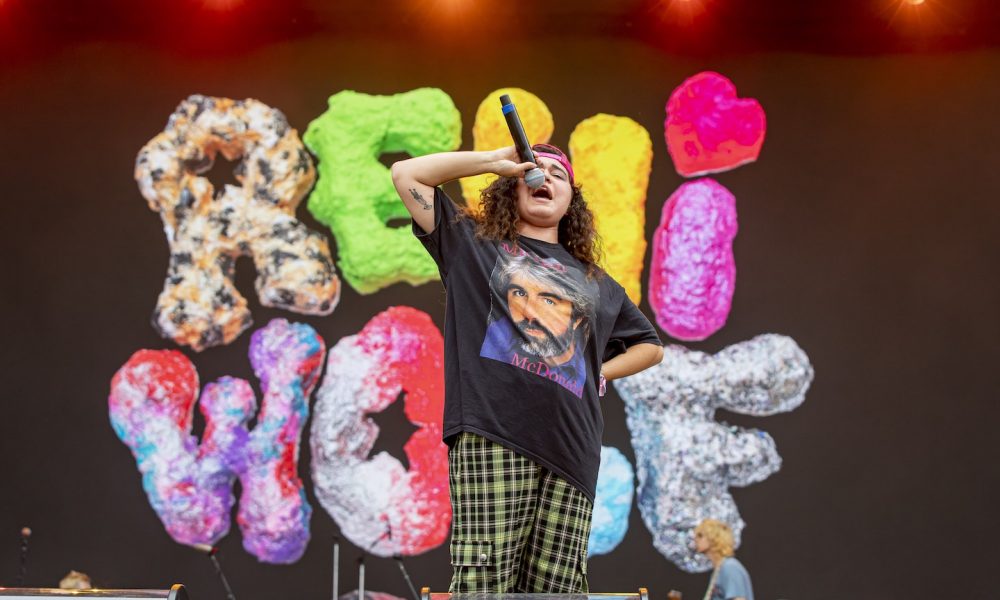 Remi Wolf continues to gain momentum ahead of the October 15 release of her debut album Juno with a two-track bundle containing new album standouts "Anthony Keidis" and "Front Tooth."
Both offerings are dynamic displays of her vocals and songwriting, with the funky, Red Hot Chili Peppers-referencing "Anthony Keidis" and exuberant "Front Tooth" combining to serve as a strong final statement before the album's release.
Remi Wolf - Anthony Kiedis (Official Video)
Similar to the previous bundled releases leading to Juno, "Anthony Keidis," – which was highlighted in Wolf's recent interview with The Los Angeles Times – and "Front Tooth" come equipped with new visualizers showcasing the detailed, multi-dimensional approach that has garnered Wolf's overwhelming support in the last year.
Says Wolf on the creation of Juno: "Creating my debut album Juno was like a fever dream. So many changes were happening in my life while I was creating these songs and I think my album really reflects the feelings of tension and release that these changes provoked in me. Every song on this record is a vivid snapshot into what was going on in my life and mindset the day I wrote each one. I hope my Remjobs can hear my honesty and passion come through and, if not, I just hope they think each song is a banger! The album is named 'Juno' after my beautiful dog I adopted during lockdown. He ended up being in every single writing session for this album and I consider him my partner, witness, and support in the making of this record."
Remi Wolf - Front Tooth (Official Video)
Wolf's charming character and vibrant sound and style have established her as a leader for the emerging gen z pop scene, with her avid fanbase (coined the "Remjobs") as her motivating force. Remi has also received an outpouring of support from peers and fellow artists turned collaborators such as Dominic Fike, Beck, and Nile Rodgers as well as social media love from John Mayer, Khalid, Willow, and Camila Cabello. For her upcoming fall tour, Wolf immediately sold out show dates in LA and New York and sold out San Francisco and Chicago dates within three hours.