Rob Zombie Set To Begin Work On New Album In August 2017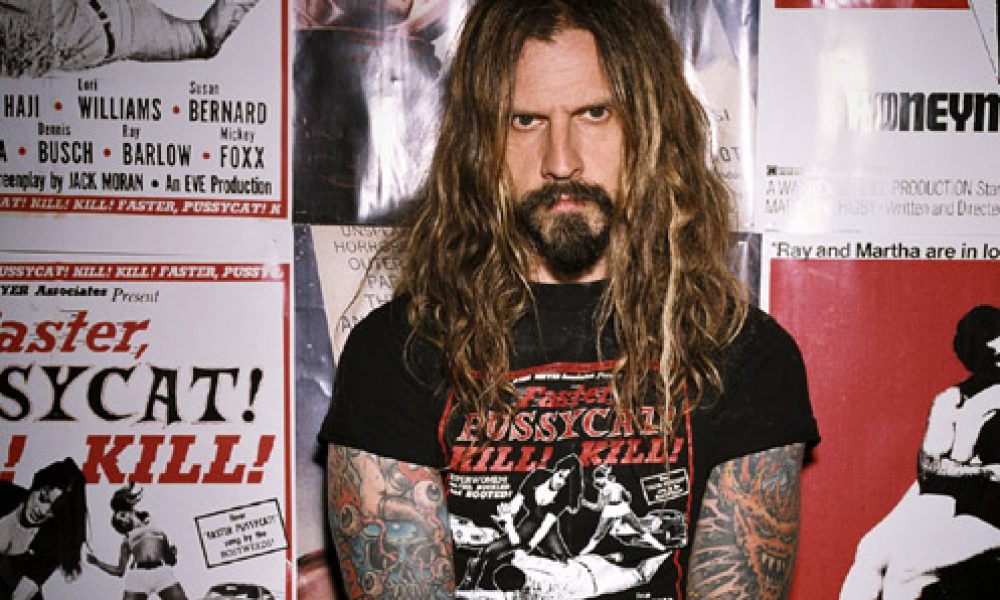 Rob Zombie is set to enter the studio during August 2017 to begin work on the follow-up to 2016's The Electric Warlock Acid Witch Satanic Orgy Celebration Dispenser album.
The rocker-turned-film-director told Kerrang! Radio at last weekend's Download Festival in the UK: "Right now we're just doing shows all summer, then we're starting a new record in August. And then I won't start a new movie 'til next year, 'cause it's all music for the rest of the year. So that's about it."
Rob added that his band is due to play further scattered shows while in the process of recording the new disc. He explained: "These days, as everybody knows, there's not really like a proper album cycle where you make an album and you just tour it to death, because no-one really gives a s_t if anyone's making records that much anymore."
Despite this insight, fans are continuing to embrace new music from Rob Zombie. The week of its release, The Electric Warlock Acid Witch Satanic Orgy Celebration Dispenser debuted at No 6 on North America's Billboard 200 in April 2016 and was the only rock record in the Top 30. It would have been No 4 if two previously released Prince albums weren't near the top of the chart at the time.
Several of Zombie's singles from The Electric Warlock… including 'In The Age Of The Consecrated Vampire We All Get High' were accompanied by their respective attention-grabbing videos. This is a trend which is likely to continue when the band's new album arrives.
"I love making videos," Rob told Kerrang! Radio. "We made more videos for the last record than we've made in the last ten years, because that's all that matter. People go, 'Oh, no one listens to music'. Yeah they do, but they watch it at the same time. I mean, you look at a video and go, 'Wow, it's got fifty million views.' Well, you didn't get fifty million views on MTV. It's great!"
Explore Our Rob Zombie Artist Page
Format:
UK English