Robbie Bachman, Bachman-Turner Overdrive Drummer, Dies Aged 69
Bachman's band enjoyed considerable success during the 70s with evergreen hits including 'You Ain't Seen Nothing Yet."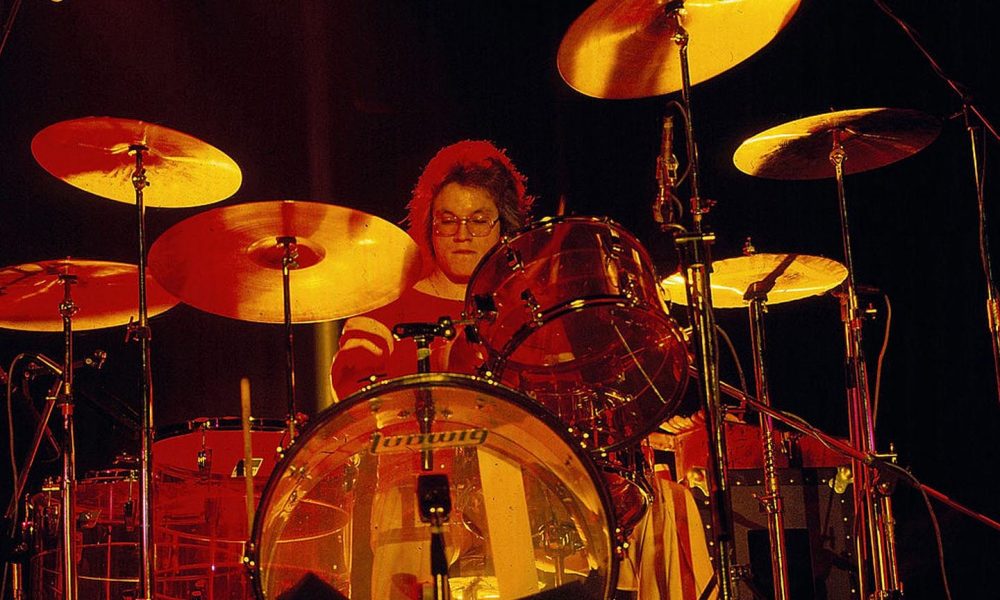 Robbie Bachman, founding drummer of Bachman-Turner Overdrive, has died at the age of 69.
The news of Robbie's death was broken by his brother and former bandmate, Randy Bachman.
"Another sad departure," Randy wrote on social media on Thursday (January 12). "The pounding beat behind BTO, my little brother Robbie has joined Mum, Dad and brother Gary on the other side. Maybe Jeff Beck needs a drummer! He was an integral cog in our rock 'n' roll machine and we rocked the world together."
Bachman-Turner Overdrive became a musical phenomenon with extraordinary global success. At the pinnacle of their career, the band's distinctive brand of stripped-down, blue collar, meat 'n' potatoes rock headlined some of the biggest arenas in the world — from New York's Madison Square Garden and London's Hammersmith Odeon, to Hamburg's Congress Centrum and the Falkoner Centret in Copenhagen.
Bachman-Turner Overdrive's 1974 lineup of Randy, Robbie, vocalist Fred Turner and guitarist Blair Thornton was inducted into the Canadian Music Hall Of Fame in 2014.
You Ain't Seen Nothing Yet
The Bachman brothers grew up playing together in their Winnipeg, Canada home and became natural collaborators. It was Randy who gave Robbie his first job, enlisting the drummer to join him and bassist Fred Turner in the band Brave Belt in 1971. A third Bachman, guitarist Tim, joined Brave Belt a year later.
After two unsuccessful albums, Brave Belt was dropped by their label. Undeterred, the band searched for a new home. At the suggestion of management, they began calling themselves Bachman–Turner Overdrive.
The same band but with a new name, Bachman–Turner Overdrive released its self-titled debut in 1973. Commercial success continued to elude, but later that year the group released its second LP, Bachman–Turner Overdrive II. That album featured BTO's first Top 40 single, "Let It Ride," which peaked at No. 23 on the Billboard Hot 100. The album's second single would rocket the group to stardom: "Takin' Care of Business."
The hits kept on coming for BTO, as 1974's Not Fragile reached No. 1 in the U.S. "You Ain't Seen Nothing Yet" became a massive, chart-topping hit, while follow-up single "Roll On Down the Highway" continued the band's run of success. The latter track was co-written by Robbie, one of a handful of classic tunes he helped pen.
"We didn't tell anybody they were wrong or anything was bad or don't do this. It was basically, have a good time, fun music," Robbie recalled, looking back at the band's success during a 2014 interview with the Toronto Star. "Just coming out of the '70s with the Vietnam War and all the political things going on — in Canada with Trudeau, and Richard Nixon and stuff like that — we just basically had enough of that stuff."
As the '70s wore on, BTO's popularity gradually slowed. The band's members began arguing about their musical direction and, in 1977, Randy Bachman quit the group.
Bachman–Turner Overdrive continued without its original vocalist, recruiting Jim Clench to fill Randy's shoes. The band released two albums with its new singer, 1978's Street Action and 1979's Rock 'n' Roll Nights, neither of which moved the needle.
BTO disbanded in 1980, but reformed with Randy back as frontman in 1983. Robbie opted not to be part of the reunion, citing disagreements over business and trademark matters. As such, Bachman–Turner Overdrive, released in 1984, would be the band's only studio album to not feature Robbie's playing.
The drummer eventually returned to Bachman–Turner Overdrive in 1988 and stuck with the group until it disbanded once more in 2005. After a hiatus, Randy and Turner again revived BTO in 2009, but due to ongoing legal battles Robbie rejected the chance to rejoin the group. He did, eventually take the stage with the classic lineup again in 2014, when Bachman–Turner Overdrive was inducted into the Canadian Music Hall of Fame.