Robert Plant And Alison Krauss Announce Live Performances And Events
The pair will present a livestream, major interviews and a listening party for 'Raise The Roof.'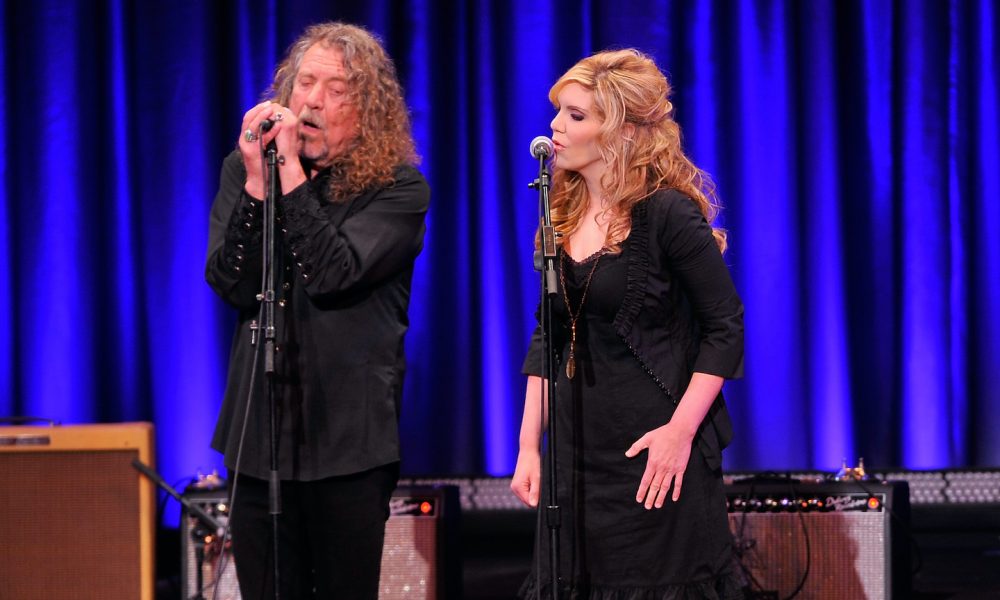 Robert Plant and Alison Krauss  will mark tomorrow's (19) release of their new album Raise The Roof with a number of live performances and events.
From 12pm CST/11pm EST/6pmGMT on November 19, the duo will present a global livestream via YouTube, backed by an all-star band in Nashville's Sound Emporium Studios. They will exclusively debut a selection of songs from the new album, the eagerly-awaited follow-up to the multiple Grammy-winning Raising Sand. The event will be hosted simultaneously on both Plant's and Krauss' official YouTube channels.
The same day, the artists will appear alongside CBS News senior culture correspondent Anthony Mason for an interview, and later that night they will perform on The Late Show With Stephen Colbert. A few hours later, they will bring more music to CBS Saturday Morning.
After Friday's YouTube livestream, viewers can go to NPR Music's YouTube channel for a virtual listening party for Raise The Roof at 1pm CST/2pm EST. In addition to a full playback of the album, Plant and Krauss will join NPR critic Ann Powers for a discussion of the new release.
Robert Plant & Alison Krauss - High And Lonesome (Official Audio)
The duo have previewed the album with such advance tracks as "Can't Let Go," "It Don't Bother Me," and the original song "High And Lonesome," which was written by Plant and album producer T Bone Burnett. At 11am CST/12pm EST today, they shared their rendition of Brenda Burns' "Somebody Was Watching Over Me," a final taster before the full record is unveiled.
The New York Times write that Raise The Roof "almost magically reclaims the spectral tone of Raising Sand, then finds ways to expand on it, delving further into both quiet subtleties and wailing intensity."
"It's such a far cry from everything I've done before," says Plant. "I love the whole kaleidoscope of music that I've explored, but this is a place where you can think within the song, you can decide how to bring home an emotion. It's another blend that we've got, and long may we have more of them."
Pre-order Raise The Roof, which is released on November 19.