Rolling Stones Share Behind-The-Scenes Clips Of Francois Rousselet's 'Angry' Video
The director explains that his inspiration came from Robert Landau's book 'Rock 'n' Roll Billboards of the Sunset Strip.'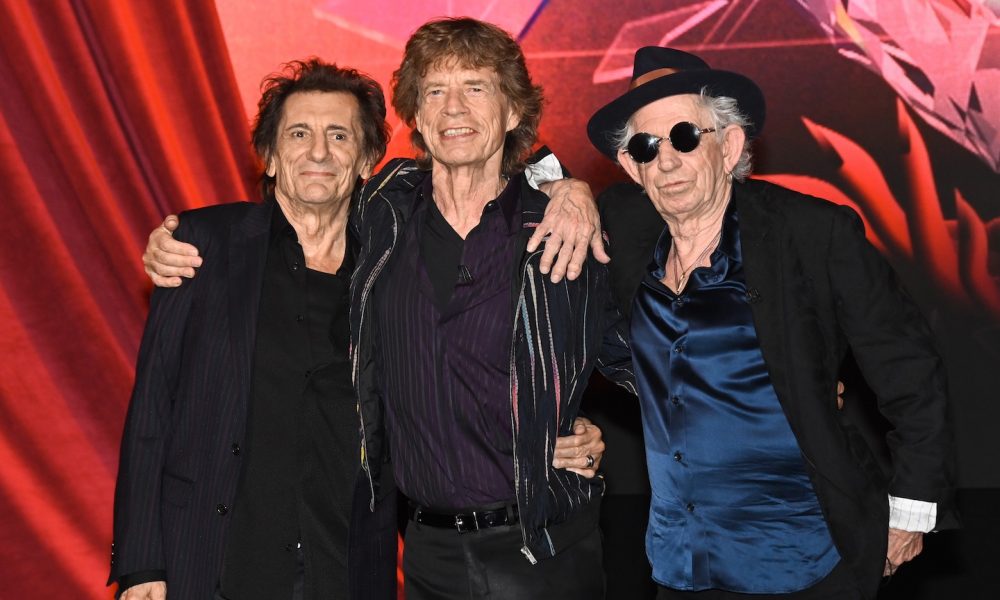 Director Francois Rousselet has described how he sought to revisit the Rolling Stones' career through the billboards that actress Sydney Sweeney drives past in Los Angeles, in the eye-catching video for the band's new single "Angry."
Shop the best of the Rolling Stones discography on vinyl and more.
Rousselet, who also directed the video for "Ride 'Em On Down," from the Stones' Grammy-winning 2016 album Blue & Lonesome, talks about his approach to the video in a new behind-the-scenes "making of" clip. It's now available on the band's official YouTube channel, and also shows Sweeney between sequences and filmed on the set.
The Rolling Stones – Angry Behind The Scenes (featuring Sydney Sweeney)
The director explains that his inspiration for the video came from Robert Landau's book Rock 'n' Roll Billboards of the Sunset Strip. "At the time, it was all rock bands," he says. "There were bands who were advertising their faces through billboards. So I decided for a long time [that] the only band that can channel that are the Stones.
"We wanted as well to revisit the band's career through the billboard[s]…I think it's nice to put into perspective how great they have been through the decades." Of Sweeney's casting, he adds: "Sydney was one of the cool new faces of this generation."
Sweeney says of her starring role: "I'm sitting in the back of the car and I'm singing and dancing and rocking out to the iconic images of the Rolling Stones performing on the billboards as I pass by. I grew up with the Rolling Stones, my parents are huge fans. It feels like I'm a part of something like history, it's really cool."
Wall-to-wall approval of "Angry" as the lead single from the Hackney Diamonds album, which follows on October 20, has led it to Top 20 chart entries in such countries as Sweden, the Netherlands, and New Zealand. In the UK, it debuted at No.34 to become the Stones' first Top 40 hit there since "Rain Fall Down," from the album A Bigger Bang, reached No.33 in December 2005.
Pre-order Hackney Diamonds.