Rolling Stones Conquer Madrid In First Stop On 'SIXTY' European Tour
The set included countless classics but also lesser-heard gems, including their first-ever performance of 'Out Of Time.'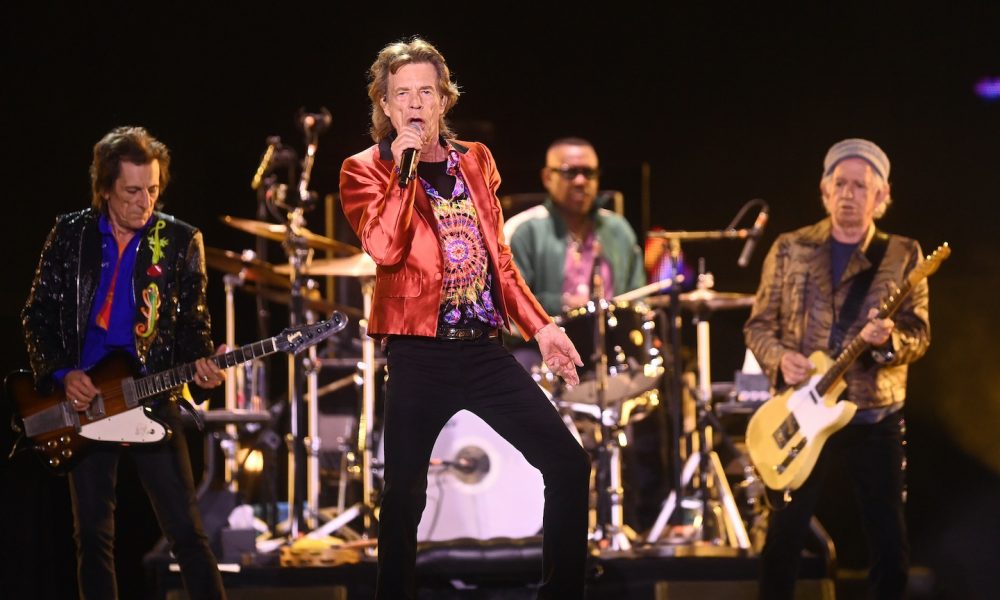 The Rolling Stones arrived back in Europe last night (June 1) as their SIXTY anniversary tour opened in Madrid. If the sun had set, after a boiling hot day, half an hour before they took the stage, an adoring crowd at the Wanda Metropolitano Stadium was testament to the fact that the sun is not about to go down on the legendary British rockers.
The opening night of a Stones tour will always, by their own admission, be a work in progress. But Steve Jordan, starting only his second itnerary in the drum seat owned for so many decades by Charlie Watts, proved a fine custodian, and any occasional misstep elsewhere is a price eminently worth paying for a band with such a continuing commitment to real live performance, with all its thrills and pitfalls.
A mammoth, colorful stage with screens at either side and another behind them was the platform for what was nevertheless a somewhat scaled down production, with a long catwalk but no "B" stage, as seen so often on recent tours. Watts' artistic input is no doubt being missed there too, but longtime set designers Stufish have created another exciting workspace with much to marvel at. Not least the idea that the band are still out there doing what they've always done on an astonishing scale, by any standard.
The setlist contained all of the touchstones one would expect, reshuffled to place "Street Fighting Man" at the top, surprisingly followed by "19th Nervous Breakdown" and with "Start Me Up" pushed towards the end. The selection contained some genuine and refreshing surprises, all of which clearly pleased the band to play: "Sad Sad Sad" was revived from Steel Wheels, "Beast Of Burden" served as the fan vote track and, best of all, we were treated to the Stones' first-ever live performance of the Aftermath album track "Out Of Time." It was so embraced by a raucous crowd that Mick Jagger, addressing fans in Spanish throughout, delightedly led them in an impromptu reprise.
There was precisely one song written in the 21st century, the lockdown-inspired "Living In A Ghost Town," which road-tested so well as to prove the adage that you don't know how a song will perform until you take it for a spin. Keith Richards' traditional two-song slot followed a boisterous welcome from the audience, with "Happy" its muscular self, if "Slipping Away" was slightly hampered by the close attendance of stage hands, to Keith's annoyance.
The home run began by stepping up the dancing for "Miss You" and included "Start Me Up" and a fine "Paint It Black," one of many moments for birthday boy Ronnie Wood, 75 that day, to shine. "Midnight Rambler" was even more epic than usual, and after a main set closer in "Jumping Jack Flash," back they rolled for "Gimme Shelter" and "Satisfaction" – something these impossibly vigorous septuagenarians can still supply at will.
Buy or stream the Rolling Stones' Live At The El Mocambo.