STUFISH To Continue Role In Rolling Stones Set Design For 'SIXTY' Tour
The company's relationship with the Stones goes back to the Steel Wheels tour of 1989.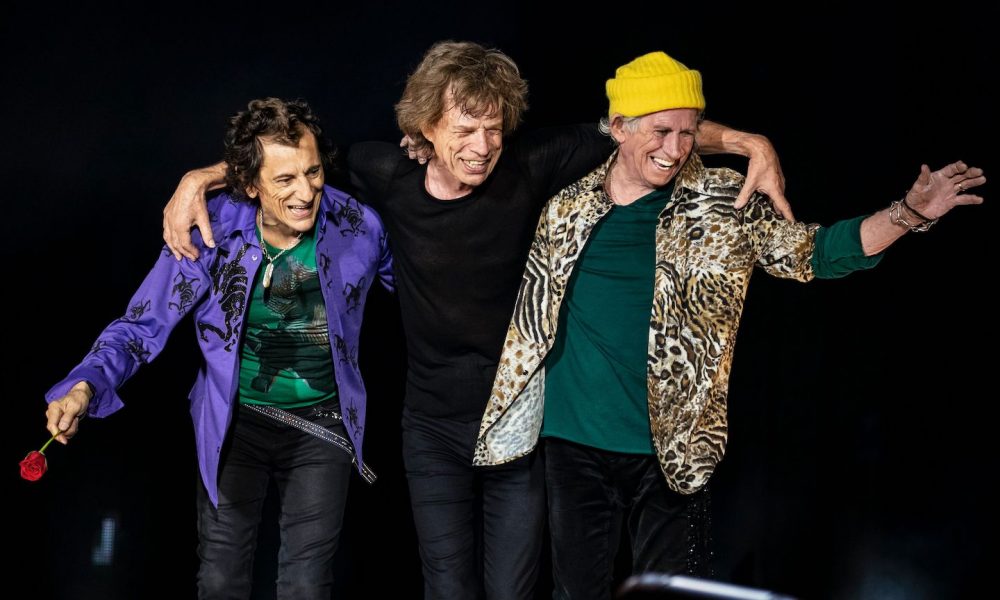 Longtime Rolling Stones stage set designers STUFISH Entertainment Architects have been confirmed in the role for the band's upcoming SIXTY European tour, which opens in Madrid on June 1.
The company's relationship with the Stones goes back to the Steel Wheels tour of 1989 and its European successor of 1990, Urban Jungle. The partnership was overseen by the late Mark Fisher, the founder of STUFISH Entertainment Architects. Since then, they have continued to work with the band to stage a succession of huge rock spectaculars, on the Voodoo Lounge tour of 1994-95, Bridges To Babylon (1997-98), Licks (2002-03), A Bigger Bang (2005-07), 50 & Counting (2012-13), 14 On Fire (2014), and No Filter, from 2017.
STUFISH CEO Ray Winkler observes: "STUFISH Entertainment Architects are honoured to return as the stage designers for The Rolling Stones upcoming tour SIXTY. We are delighted to play our part over the years creating spectacular designs for The Stones to entertain their fans across the world. We look forward to celebrating the band's 60th anniversary this summer across Europe."
THE ROLLING STONES | Sixty '63 - '22 TOUR
Says Keith Richards of the European dates: "Sorry to keep you all hanging around, but the waiting is over. I've always said the best place for rock and roll is being on stage with the Stones and this year is very special. Looking forward to rehearsing with Mick and Ronnie and some friends, the wheels are in motion. See you all very soon."
Ronnie Wood adds: "When I look out at the sea of people when we play in Europe all I can see is smiles. It's heart-warming and I'm glad we make people happy every time we play live. Can't wait to get on this brand-new stage with the boys and have some fun."
Meanwhile, the band's "secret" Canadian shows of 1977 will be released as Live at the El Mocambo on May 13, with their New York show of 2003 as Licked Live In NYC to follow on June 10.
Pre-order Live At The El Mocambo.