Ronnie Wood Launches Limited Edition Art Set Celebrating The Faces
Just 200 sets of the prints have been produced, all signed by Ronnie and some by Rod Stewart and Kenney Jones.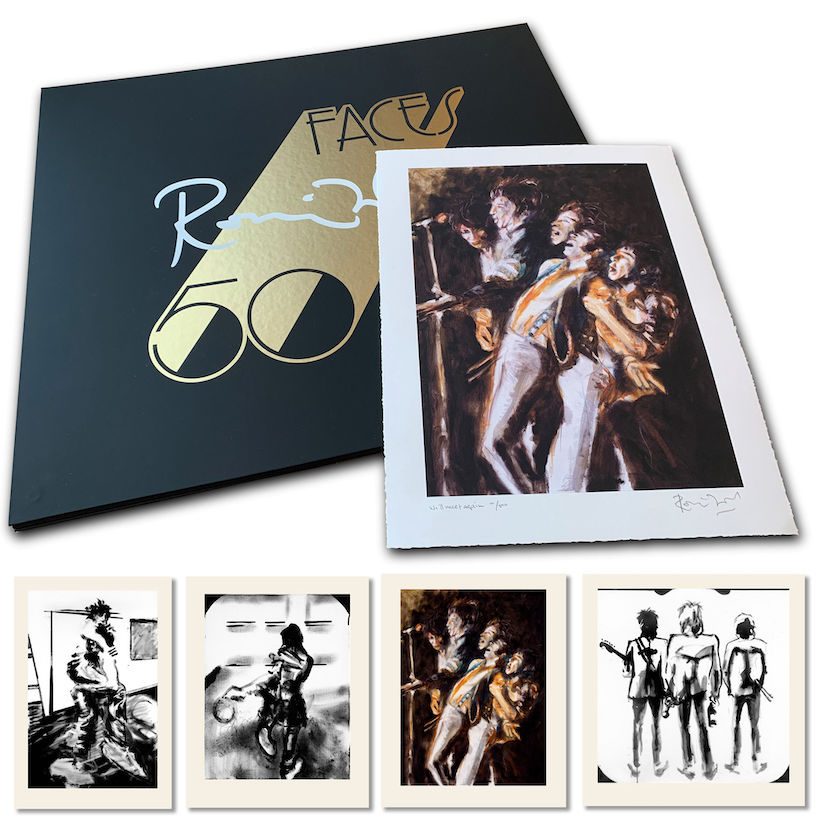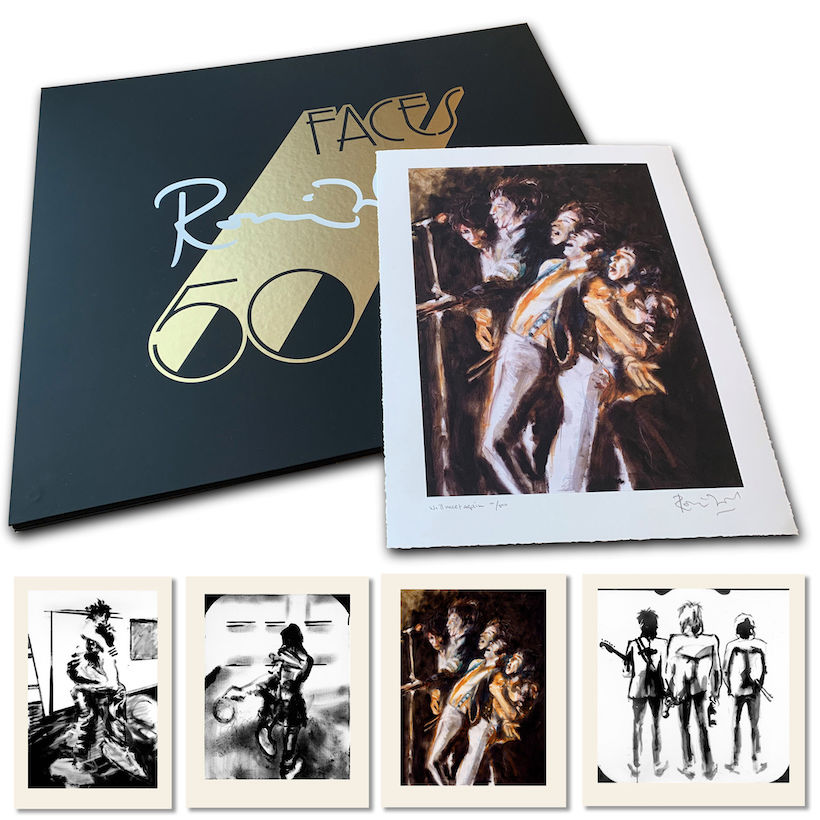 Ronnie Wood is to launch The Faces 50 Portfolio, a limited edition set of his artwork of the cherished British band he was in before joining the Rolling Stones. Just 200 sets of the prints have been produced, each priced at £1250, and will be limited to one box set per household. They will be available from Friday December 4 at 6pm GMT.
The artwork is presented in a bespoke embossed Faces folder. Each print in the limited edition is signed by Ronnie himself, and devotees will be even more excited to learn that a random ten sets within the total of 200 are signed not only by Wood but by his fellow surviving former Faces members Rod Stewart and Kenney Jones.
"My time with the Faces has been some of the happiest in my career as a musician," says Ronnie, "and the most fun I've had with the best mates ever! It's been a pleasure to revisit those memories, and pay tribute to the band's 50th anniversary with these artworks."
Pool Hall Richard (2010 Remaster)
A look through the Art section of Wood's online shop provides a review of his remarkable life and times, including numerous portraits of the Stones, many of them now sold out. Other paintings include the Faces-inspired "Pool Hall Richard," named after the band's rocking hit of late 1973. There is also artwork of the individual Stones, of Pete Townshend and Keith Moon, of Ronnie with Stewart and Jeff Beck, and many others.
The art is digitally printed onto Somerset Enhanced Velvet 330gsm paper. The set comprises the following prints, which are unframed:
Faces I – Back Stage Romp
Paper Size 68 x 46 cm
Image Size 58 x 38.2 cm
Faces II – These Days
Paper Size 59.8 x 57.8 cm
Image Size 50.4 x 50
Faces III – RW Dressing Room Football
Paper Size 49 x 39 cm
Image Size 39.5 x 31.3 cm
Faces IV – We'll Meet Again
Paper Size 49.5 x 39 cm
Image Size 42 x 30.8 cm