Salsa Icon Celia Cruz To Appear On US Quarter
The designs for the 2024 American Women Quarters are expected to be released in mid-2023.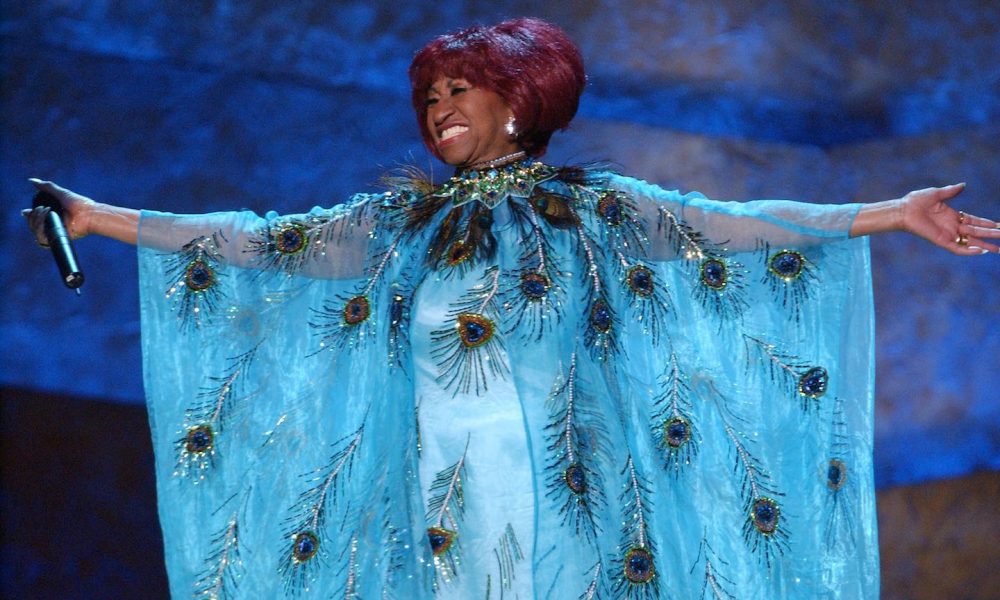 Salsa and Cuban icon Celia Cruz has been selected to appear on the US quarter. Cruz, who died in 2003, was selected by the United States Mint to be one of the five honorees in the 2024 American Women Quarters Program.
The American Women Quarters Program is a four-year initiative that honors the achievements and services of American women. The U.S. Mint is releasing up to five new designs each year; they began in 2022 and will continue through 2025.
"All of the women being honored have lived remarkable and multi-faceted lives, and have made a significant impact on our Nation in their own unique way," said Mint Director Ventris C. Gibson, in an official statement. "The women pioneered change during their lifetimes, not yielding to the status quo imparted during their lives. By honoring these pioneering women, the Mint continues to connect America through coins which are like small works of art in your pocket."
The other women chosen were Patsy Takemoto Mink, who was the first black woman to serve in Congress; Dr. Mary Edwards Walker, who was a Civil War-era surgeon, women's rights advocate and abolitionist; Pauli Murray, a poet, writer, activist, lawyer and Episcopal priest, as well as a strong advocate for civil rights, and Zitkala-Ša, also known as Gertrude Simmons Bonnin, a writer, songwriter, educator and political activist for the rights of Native Americans.
The designs for the 2024 American Women Quarters are expected to be released in mid-2023.
Cruz was born Úrsula Hilaria Celia De La Caridad Cruz Alfonso in Havana, Cuba on October 21, 1925. From a poor family, she began singing at an early age, initially urged by her mother to croon lullabies to put her younger siblings to sleep at night. Cruz then got more serious about performing music and began entering – and winning – radio talent shows in Havana and performing in cabarets.
Since Cruz's death, her reputation has grown. A few months after her passing, the Celia Cruz Bronx High School Of Music opened in New York and, a year later, a park was named after her in New Jersey. Her posthumous autobiography, Celia – Mi Vida, with a foreword by Maya Angelou, was a bestseller in 2005, while her life also became the subject of two acclaimed children's books.
That same year, her career was celebrated by an exhibition at the National Museum Of American History and, in 2007, an award-winning musical about her life had a successful off-Broadway run. She has also been commemorated on a US postal stamp in 2011 and had her life made into a Colombian TV series. More recently, in 2019, her music inspired a critically-lauded tribute album, Celia, by noted Benin-born musician Angelique Kidjo, who gave ten of Cruz's signature songs an Afrobeat makeover.
Listen to the best of Celia Cruz on Apple Music and Spotify.