Sam Fender Confirms He's Finished Work On His Second Album
The as-yet-untitled record will be the follow-up to Fender's much-acclaimed 2019 debut, 'Hypersonic Missiles'.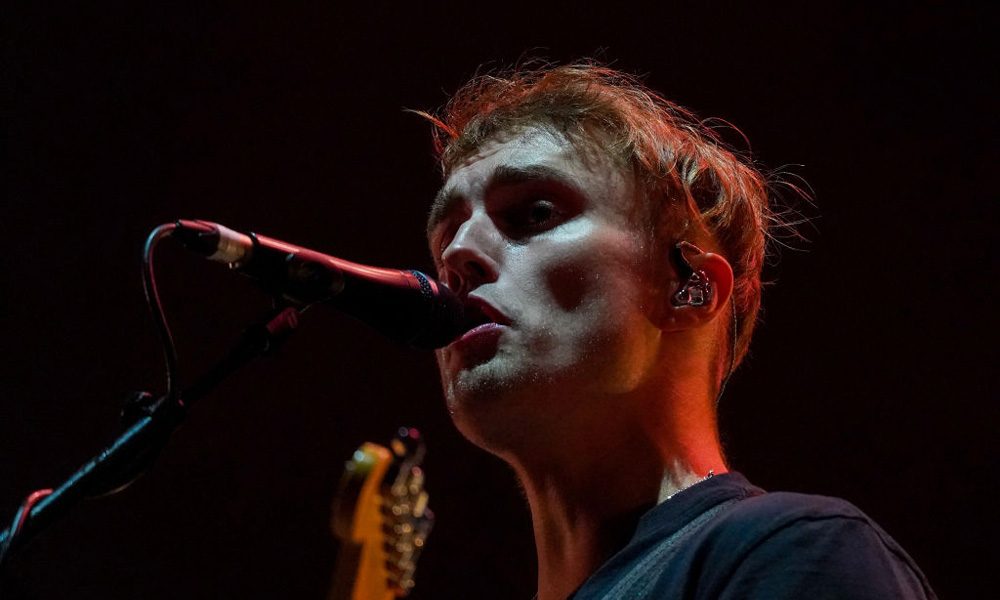 Sam Fender has confirmed that he's finished work on his anticipated second album. Posting on Instagram, the North Shields singer shared a series of black and white photos that showed him hard at work on the follow-up to 2019's Hypersonic Missiles. "Aye, it's finished," he captioned the snap. "Get ready".
Fender is yet to confirm a release date for his anticipated second album, but told NME last year that he feels it is "miles better" than his debut record.
"Lyrically, the first one was more looking outwards, and this one's very much about myself and North Shields and about my friends and family, it's very much about home," said Fender.
"It's not even about fame; I don't write about that because I try to stay away from it," he added. "I do think the second album is miles better than the first one, though."
Speaking about his most recent songwriting creations, Fender described his latest songs as "morbid" yet also "introspective, and a bit more Americana-y".
"With the first record, it's mirroring a lot of the stuff that I was listening to when I was a teenager – I was just Springsteen-mad back then," he told NME. "There's still a bit of Springsteen on the second one, always, but there's also bits of Joni Mitchell, War on Drugs, Pinegrove and Big Thief. All the American s_e!"
St. Vincent – "Sad But True" from The Metallica Blacklist
In May, Sam Fender announced that will headline 'This Is Tomorrow' 2021 along with Dermot Kennedy and Gerry Cinnamon. Having been cancelled due to the coronavirus crisis last year, the festival will return to Newcastle's Exhibition Park between 17 and 19 September.
More recently, Fender was also spotted on his native Tyneside filming a music video which saw him being lifted high above the houses of North Shields.
Earlier this week, he also shared a stripped back piano-led cover of Metallica's "Sad But True", taken from the upcoming Metallica covers album, The Metallica Blacklist.