Fifty-Seven Years, Sixty-Plus Members: The Savoy Brown Legacy
The indefatigable band were staples of British blues-rock for more than five and a half decades.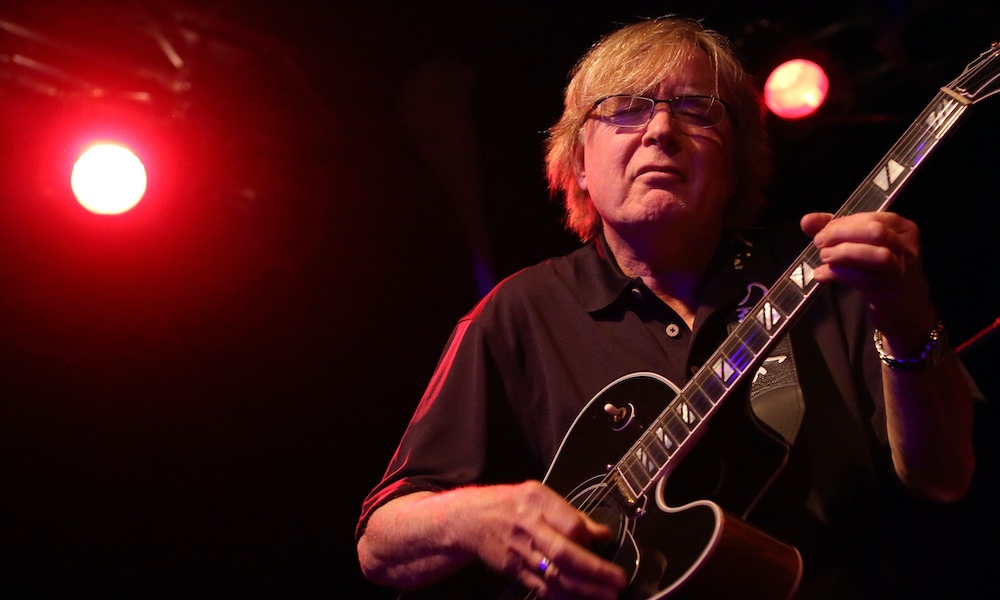 They rarely received their deserved plaudits, but Savoy Brown were staples of British blues-rock for more than five and a half decades. More than 60 musicians played in the band fronted by Kim Simmonds, who latterly led the group as a trio from 2012 with bassist Pat DeSalvo and drummer Garnet Grimm, until Simmonds' death in December 2022.
They formed in London in 1965, and became a fixture on the burgeoning blues-rock scene in the UK in the second half of the decade.Savoy Brown never achieved the record success in their own country that was enjoyed by such proponents of the genre as Fleetwood Mac or John Mayall; indeed their UK chart life consisted of precisely one week at No. 50 for 1970's Decca album Looking In.
Their popularity was more palpable in the US, where Savoy Brown had no fewer than 11 albums that made the top 200 between 1969 and 1981. They included Top 40 entries for Looking In and 1972's Hellbound Train. The later line-up continued to thrive under the guidance of the indefatigable Simmonds.
"I still write new songs and rehearse every day," he said in 2017. "If you don't keep finding the muse, you lose it." That year brought the new album Witchy Feelin', on the independent blues-rock label Ruf Records. It was followed by 2019's City Night and 2020's aptly-titled Ain't Done Yet and the live set Taking The Blues Back Home.
Blues all around
Also in 2017, Savoy Brown released Still Live After 50 Years, Vol. 2, which followed 2015's first volume. It marked the 50th anniversary of their debut album on Decca, Shake Down. With the trusty Mike Vernon at the desk, it showcased their blues pedigree with covers of B.B. King, John Lee Hooker, and Willie Dixon. In April 2022, before his chemotherapy treatment was made public, Simmonds tweeted that yet another new set would be completed by the end of May. That album emerged as Blues All Around early in 2023.
Simmonds told the Houston Press: "Chicago electric blues, that style…it had weight and honesty and girth to it. Just because you love one kind of blues doesn't mean you have to love all of it. But there's an honesty there that is of most importance to me, that is most satisfying."
Listen to uDiscover Music's Blues Legends playlist.