Sebastián Yatra Delivers Electric Performance Of 'Tacones Rojos' On 'Fallon'
The song appears on the Grammy-nominated artist's latest album, 'Dharma.'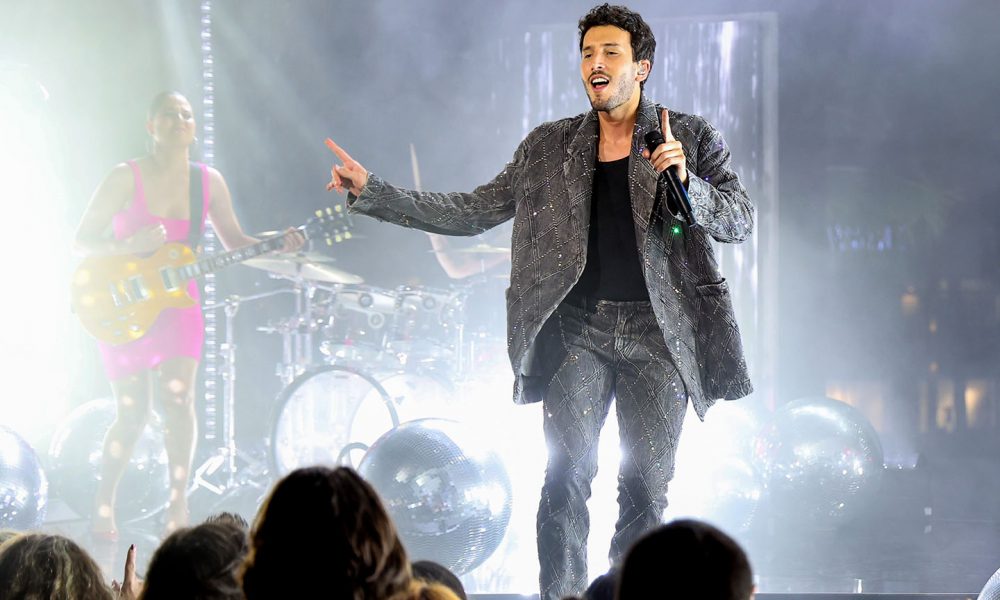 Colombian star Sebastián Yatra appeared on The Tonight Show with Jimmy Fallon last night to deliver a spirited performance of his song, "Tacones Rojos." The upbeat track appears on the singer-songwriter's latest album, Dharma.
Sebastián Yatra: Tacones Rojos | The Tonight Show Starring Jimmy Fallon
Yatra's late night television appearance arrives just weeks after the release of Dharma, which dropped on January 28. The 17-track record, which marks the artist's third studio LP, spans a variety of genres, including pop, rock, and reggaeton, and features collaborations with everyone from Puerto Rican rapper, Rauw Alejandro, to pop trio the Jonas Brothers
"It's fun for me because if you listen to my music and you listen to Dharma, I don't sing any genre. I just sing songs, and I jump around from rhythm to rhythm, genre to genre. There's like a punk rock song that's very, like, Blink-182 in the album with Aitana from Spain," Yatra told NPR.
In February, Yatra launched his Dharma world tour in Mexico City, with several stops throughout the country. The extensive tour will take the artist to Europe, South America, the US, Puerto Rico, and Canada. For a complete list of tour dates and more information, visit Yatra's official website.
Elaborating on the meaning behind his album title, Yatra told Rolling Stone in January, "It's the other side of karma, which is the lessons you learn… Dharma is when you start to have more of a conscious. And in that state, you're a lot more present, because you accept life as is."
In other recent news, Yatra contributed the song "Dos Oruguitas" to the widely-popular and record-breaking soundtrack for Disney's Encanto. The song was recently nominated for a Grammy in the category for Best Original Song. Last September, meanwhile, Yatra teamed up with Elvis Costello to reimagine the legendary rocker's song "Big Tears" in Spanish, putting his own spin on the re-envisioned "Llorar."