Sebastián Yatra Gears Up For Summer On New Single 'Vagabundo'
The track features fellow Colombians Manuel Turizo and Beéle.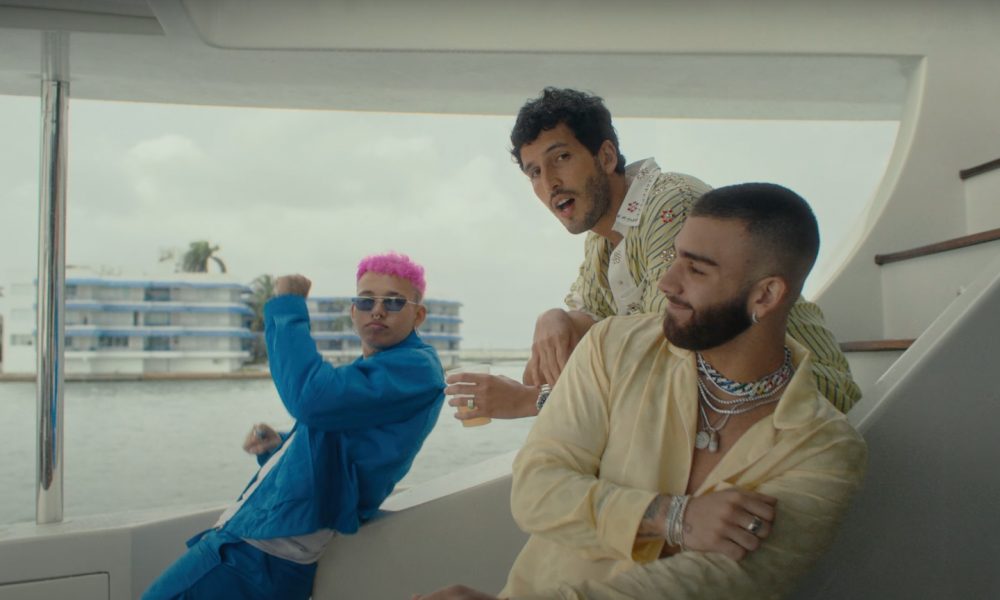 Multi-platinum artist Sebastián Yatra has recruited fellow Colombians Manuel Turizo and Beéle for an upbeat summer single "Vagabundo."
The feel-good merengue track, composed by Yatra and collaborators, captures the feelings after a relationship ends when exes front in public that they've moved on, even though there's still a void that can't be filled: "Puedes salir con cualquiera nanananana, pasarte en la borrachera nanananana, tatuarte la Biblia entera no te va a ayudar a olvidarte de un amor que no se va a acabar," ("You can hook up with anyone, get wasted in a drunked haze… tattooing the entire bible will not help you forget about a love that won't end"), Sebastián Yatra sings.
Frequent collaborator Joaquin Cambre brings Sebastián Yatra's visual concept to life, portraying the care-free, fun energy of friends getting together and having a good time. Yatra, Manuel Turizo, and Beéle, are seen partying on the Miami waters with some familiar faces, including cameos from actress Daniela Botero, performer Valeria Sandoval, and TikToker El Mindo.
In the visual they flirt with new women and even play a trick or two on one another. Their hope for a good time eventually comes to an end. "Ay ay ay ay, muchacha, ("ay ay ay ay, girl, even though time passes)," all three artists sing, "aunque pase el tiempo todavía me dominan esos movimientos" ("your movements still control me…. Baby love hurts…").
In February, Yatra shared his first single of the year in the upbeat and electric "Una Noche Sin Pensar." The track, whose title translates to "A Night Without Thinking," finds the two-times Latin Grammy winner and multi-platinum artist, composer, and video director holding a place in his dreams for a special someone.
"Aunque en la vida real/Te tenga que olvidar," he sings. "En mis fantasías tú/Siempre tendrás tu lugar." Those lyrics translate to: "Even though in real life/I have to forget you/In my fantasies you/You will always have your place."