SEVENTEEN Enters Its Own 'The Truman Show' In 'F__k My Life' Video
The K-pop boyband draws inspiration from the classic Jim Carrey movie in its latest visual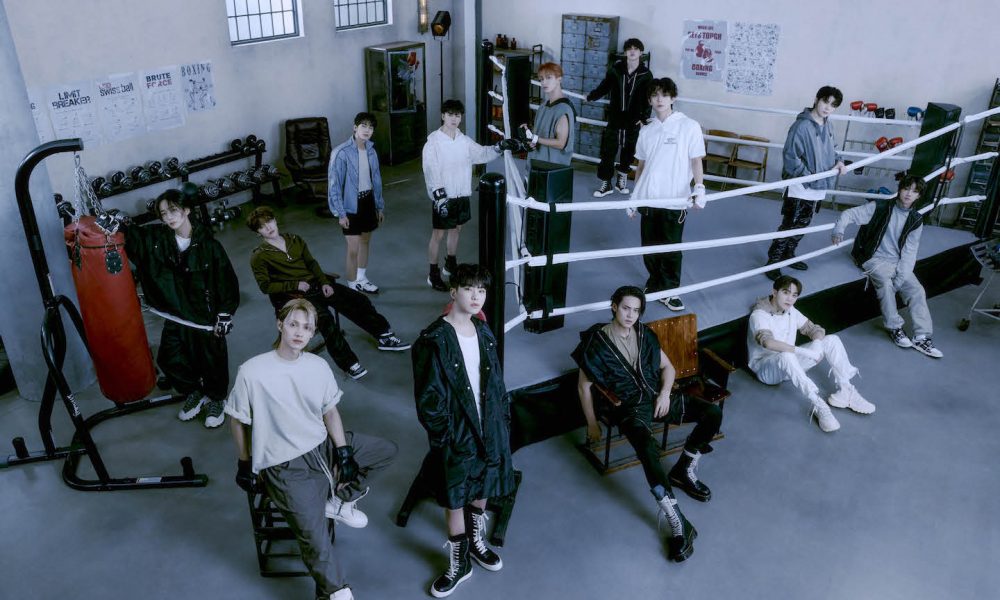 SEVENTEEN has shared a new music video for "F__k My Life," the second title track from its latest mini-album, FML.
The K-pop boyband returned with FML last month, nine months after its last release. Following the first title track, "Super," the 13-member group has now shared the visual for "F__k My Life."
The new video, which was directed by Bang Jae-yeob, takes inspiration from The Truman Show. The 1998 film starred Jim Carrey as Truman Burbank, who was unwittingly living his life as part of a massive TV set. The titular program referred to a live broadcast of his day-to-day, while the movie's message related to both our acceptance of our everyday situations and how easily we could break free of them.
"F__k My Life"'s video shares a similar message while also referring visually to The Truman Show in several scenes. In some, rapper Wonwoo has an encounter on a bus similar to a part of Carrey's story, while singer Jeonghan sits contemplatively on the shoreline, much like a scene in the film.
SEVENTEEN (세븐틴) 'F*ck My Life' Official MV
At the end, all 13 members climb aboard a boat and sail off into the distance, breaking free from their individual situations. "We're so used to feeling numb in this life," they sing. "Now I just wanna find myself." A screen at the end of the video reads: "Fight for my life. Our journey never ends. In search of true happiness. Finding our life."
FML saw SEVENTEEN break records before the mini-album had even been released. The six-track EP racked up over 4.64 million pre-orders, the largest number of pre-orders ever achieved in the history of K-pop.
As well as "F__k My Life," FML was led by the alternative Jersey club track "Super," which came backed with a blockbuster performance. Its music video featured the 13 members performing with over 200 dancers and highlighted the value of "coming together as one."
SEVENTEEN's previous release, SECTOR 17 – a repackage of its fourth full-length album, Face The Sun – charted at No.4 on the Billboard 200. Face The Sun, meanwhile, was the best-selling album in Korea in 2022, with 3.28 million copies sold. According to IFPI's Global Album Sales chart, Face the Sun and SECTOR 17 were also the fifth and ninth best-selling albums globally in 2022.