SG Lewis Releases New Album 'AudioLust & HigherLove'
Lewis performed 'Lifetime' on 'The Tonight Show Starring Jimmy Fallon' last week.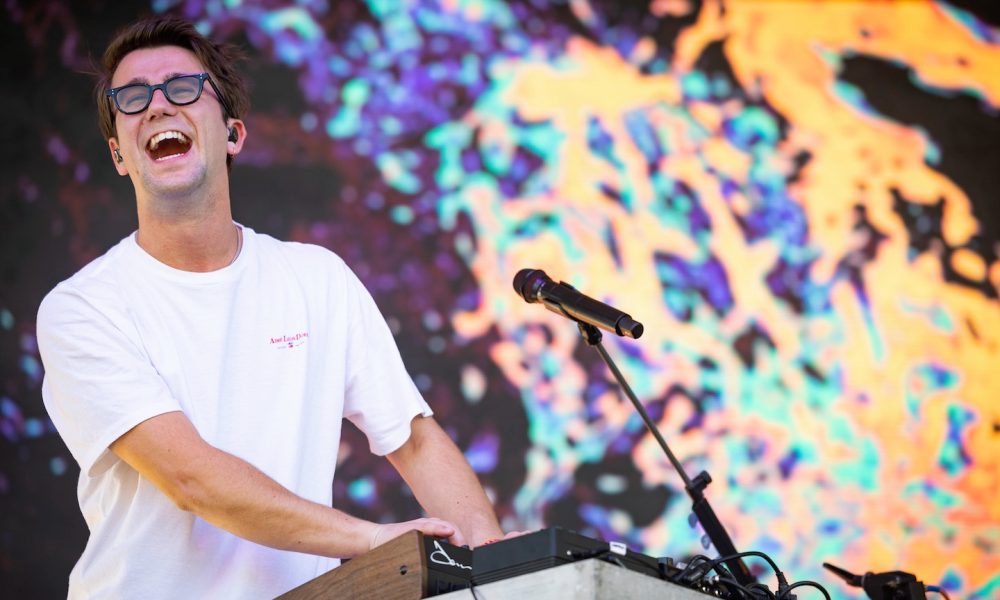 SG Lewis has released his highly anticipated sophomore album AudioLust & HigherLove via Astralwerks. The epic fifteen track studio full-length features a diverse collection of cuts from the star producer.
The album features hits such as "Oh Laura" as well as his latest single "Fever Dreamer" featuring Charlotte Day Wilson and Channel Tres, and "Lifetime," which Lewis debuted last week on NBC's The Tonight Show Starring Jimmy Fallon. Other features include Tove Lo, Ty Dolla $ign and Lucky Daye, alongside SG's own vocals which are featured more prominently than ever before.
Speaking about one of the highlights, "Oh Laura," SG Lewis reveals, "'Oh Laura' is the song on that album that is most different to any of my previous work. I wrote it with TEED, who also co-produced it at Sleeper Sounds in London, and later rewrote the verses with Ed Drewett, and it has been stuck in my head since the day we made it. It's a fictitious tale of betrayal, and is heavily inspired by 80s pop music."
AudioLust & HigherLove finds the singer, songwriter, multi-instrumentalist, and producer build on the kaleidoscopic future-disco of his debut album times, in an expansive and ambitious record made of two halves: on one end of the spectrum, he crafts the kind of nocturnal bangers that dancefloors, underground raves, pool parties, and festivals subsist on. On the other end, he accesses a higher level of timeless pop ecstasy anchored by just the right amount of breezy hook-laden rock, organic instrumentation, and vocal eloquence. He suits one mood to the adrenaline rush of your wildest night out, and he tailors another to the blissful ride home at sunrise.
"The album is clearly split into two worlds," SG Lewis explains. "AudioLust is the darker, lusty, infatuated, short-lived, and ego-driven version of love. The second half represents a much deeper, actualized, and fulfilled version of love. Songs fall on either half of the record. I feel like I exist in the space between DJing and being an artist. The bulk of the album was written across a series of intensive studio residencies in the height of the pandemic, with the help of some incredibly talented friends, and allowed me to explore myself as an artist in a way that I would never have dared before."