Shania Twain Shares 'Behind The Video' Clip For 'Any Man Of Mine'
In the new film, Twain reminisces about the making of the video on John and Bo Derek's ranch.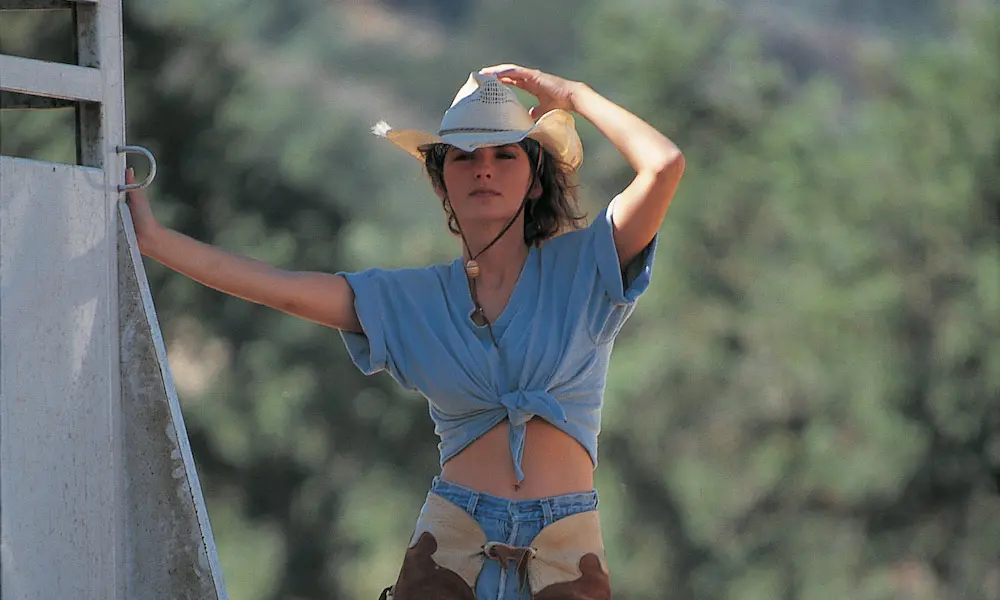 Shania Twain has shared a brand new clip on her YouTube channel about the making of her music video for the Canadian superstar's 1995 smash "Any Man Of Mine."
The song became Twain's first No.1 hit on Billboard's Hot Country Songs, topping that survey for two weeks in July and becoming the chart's second-biggest hit of the entire year. It featured on her breakthrough album The Woman In Me, and is now available as part of The Woman In Me: Diamond Edition, released last October in recognition of the album's 25th anniversary.
The new Behind The Video clip follows the appearance late last year of a new, ten-minute retrospective documentary film about the making of the entire album, a record that went on to sell 12 million copies worldwide.
Shania Twain Shares The Story Behind The Any Man of Mine Music Video
In the new film, Twain reminisces about the making of the "Any Man Of Mine" clip, directed by John Derek. "The very first photos and videos were made by John and Bo Derek, and they were done primarily on their ranch, where they bred horses," she explains. "Lucky me. Norma, Bo's mother, did the make-up for this video, so it was kind of a family affair.
"I was the fashion director in this video, and it sort of looks like it, too," she goes on, "but at the same time it was kind of cool. First of all, I was wearing Bo Derek's hats and chaps, so I was feeling kind of sexy, I must say. The brown slip dress, the denim vest, the jeans, right down to the belts, everything was department store shopping, keeping the budget down. It was fun to make."
Twain also recalls an argument with John Derek, because she had her own vision of how she wanted the video to look and how to present herself. "We were nose to nose at one point, arguing about this," she says, recalling that she expected him to leave the shoot. "John very quickly helped me realise that vanity cannot play a role in any of this, because it's all about the aesthetics…it's really wonderful watching it back after all these years."
The Woman in Me: Diamond Edition can be bought here.
Listen to the best of Shania Twain on Apple Music and Spotify.