Shania Twain Covers Harry Styles For Spotify Singles
The session also includes a performance of 'Queen of Me' and a cover of 'Spoonful,' made famous by Howlin' Wolf.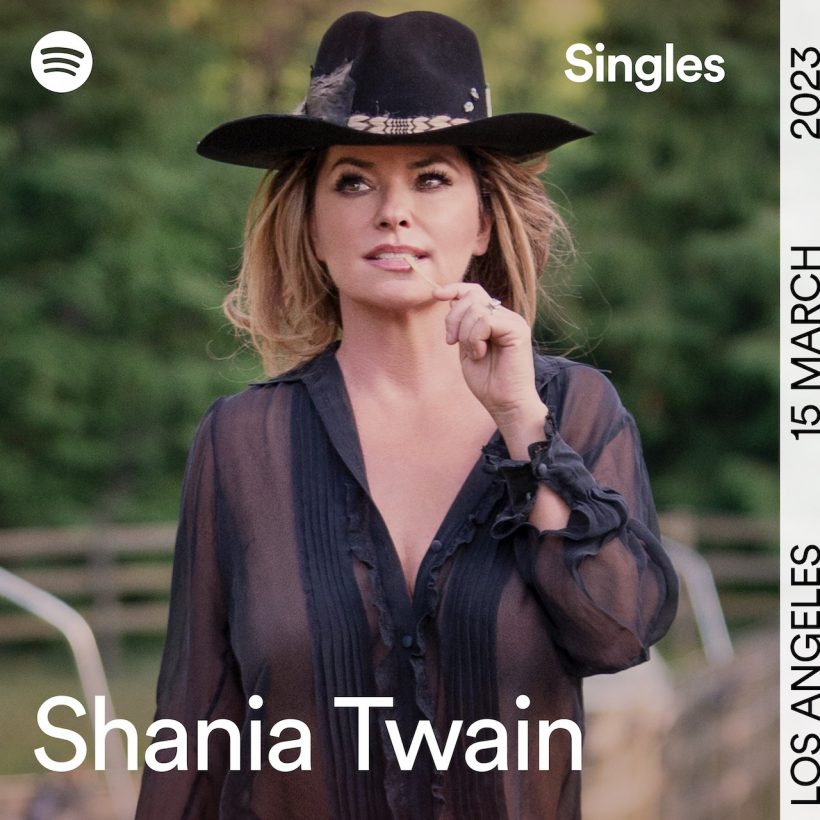 Shania Twain has teamed up with Spotify for a new series of Spotify Singles, which includes a new rendition of her own song "Queen of Me," a cover of "Spoonful" made famous by Howlin' Wolf, and her personal take on Harry Styles' iconic ballad "Falling."
Shop the best of Shania Twain's discography on vinyl and more.
Recorded in the Spotify Studios in LA, Shania found a creative space to produce renditions of some of her personal favorite songs that feature the vocals the country pop icon is known for.
Shania's reimagining of "Queen of Me" is a pared down version of the original with a country flair that highlights the acoustic guitar, while "Spoonful" is a smooth and sultry rendition that perfectly showcases Shania's rich vocal range and distinct rasp. Known for her mutual admiration of music legend Harry Styles, Shania's cover of "Falling" is an emotional and powerful take that will remind fans of Shania's most loved ballads as.
Says Shania: "The Spotify studio is crazy, like I just want to move in there. It's state of the art, but it's so friendly! It's a very soothing place. So I'll just be going back there to goof around and record more stuff. I told them I need a locker here, I'm moving in!"
"I just fell in love with Falling. I love Harry Styles anyway and his version of the song really moved me and I wanted to try it on. It came out more emotional than I thought it would and I was very pleased- I can kind of hear my pain in it. It was also a tip to Harry Styles as well because he has often done my songs in his shows."
Last week, Twain became the latest star to appear on the hit YouTube series Chicken Shop Date, sitting down with host Amelia Dimoldenberg in a chicken shop in London.
"I feel like I'm looking at myself right now," Twain commented, sitting opposite Dimoldenberg dressed in a recreation of her iconic leopard print outfit from the "That Don't Impress Me Much" video.