Shawn Mendes Returns With A New Song And Video, 'When You're Gone'
Shawn will kick off his' Wonder: The World Tour' on June 27 in Portland, OR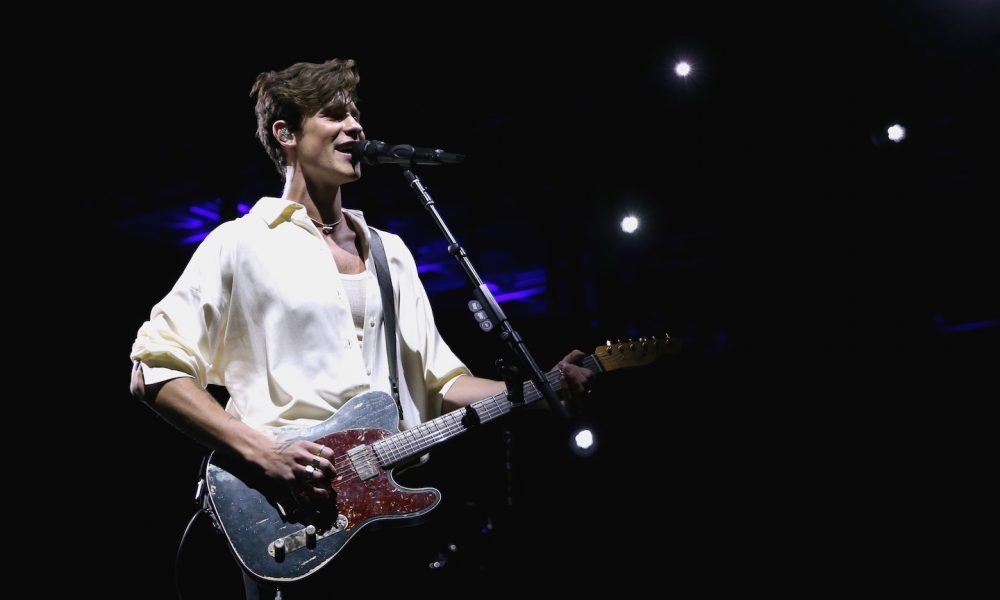 GRAMMY nominated, multi-platinum singer/songwriter Shawn Mendes is back with a new single, "When You're Gone," via Island Records. The track was written by Shawn, Jonah Shy, and Scott Harris and produced by Shawn and Jonah Shy.
Alongside the song, Shawn also premiered the video for the new track. The video was directed by Jay Martin (It'll Be Okay, Mercy, Stitches). The video was shot in Toronto and Austin across multiple days capturing the actual recording, rehearsing, and first ever live performance of the song at SXSW.
Shawn Mendes - When You're Gone
Shawn will kick off his "Wonder: The World Tour" on June 27 in Portland, OR and will hit cities including Brooklyn, Los Angeles, and Miami before wrapping the North American leg in Newark, NJ on October 26.
"When You're Gone" follows Shawn's release of "It'll Be Okay" from December of 2021. The latter, a heartfelt piano ballad, blends seamlessly with the tone of the calm and isolated visual as Mendes comes to find resolution and resolve in an unexpected situation, singing: "I start to imagine a world where we don't collide / It's making me sick, but we'll heal and the sun will rise."
Directed by Jay Martin, who also helmed the visuals for Mendes' mega-hits "Stitches," "Mercy," and "There's Nothing Holdin' Me Back," the video finds the singer wandering the streets of Toronto as snow falls from the night sky.
In a post shared to social media ahead of the song's release, which followed the publicly announced separation between Mendes and former partner Camila Cabello, the singer expressed to his fans: "It feels like I haven't truly connected with you guys in a while. I miss you. I hope you love this song."
"It'll Be Okay" marked the first release from Mendes since teaming up with Latin superstar Tainy for the warm single "Summer of Love." Both tracks followed the December 2020 release of the singer's fourth studio album Wonder which featured notable tracks "Wonder" and "Monster" featuring Justin Bieber, the pair's first-ever collaboration.