Sinatra's London Sessions Celebrated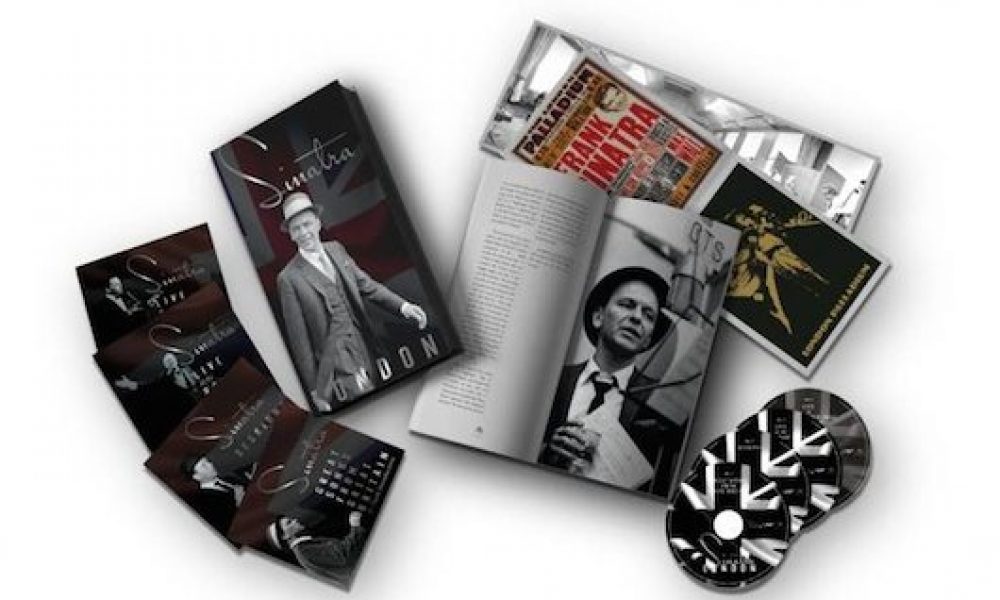 Frank Sinatra's unique relationship with the English capital is to be the subject of a new 3-CD and DVD package, 'Sinatra: LONDON,' which will be released by Universal Music and Frank Sinatra Enterprises on November 24. The set will feature original album material, concert performances and more than 50 previously unreleased recordings.
The collection includes 'Great Songs From Great Britain,' the 1962 album that was the only studio record Sinatra made outside the USA, plus a recording he made for the BBC Light Programme in which he talked about each track on it. Also part of the set are other mementoes of Sinatra's London visits, such as a three-track 1953 live session for BBC Radio's 'The Show Band Show' (featuring 'I've Got The World On A String,' 'Day In, Day Out' and 'London By Night') and the audio of a Royal Albert Hall performance from 1984. The DVD contains Sinatra's never-before-released Royal Festival Hall concert made at the time of the 'Great Songs' album in 1962, as well as his 1970 show at the same venue, featuring an unreleased version of 'A Foggy Day.'
The set, configured in a book format, has a 60-page booklet with a new essay by American producer, filmmaker, songwriter, music publisher and author Ken Barnes, one of the media guests that Sinatra invited to be present (along with some of his fans) at the 'Great Songs' recording sessions, over three nights in west London. The original liner notes are augmented with new track notes, information about Frank's many visits to the UK, with many photographs, and two new art print reproductions of posters from his London shows. There's also a unique studio panorama from the 1962 album recording.
Format:
UK English