Soccer Mommy Announces Roblox Listening Party
The listening party occurs from Wednesday, July 13th until Friday, July 15th.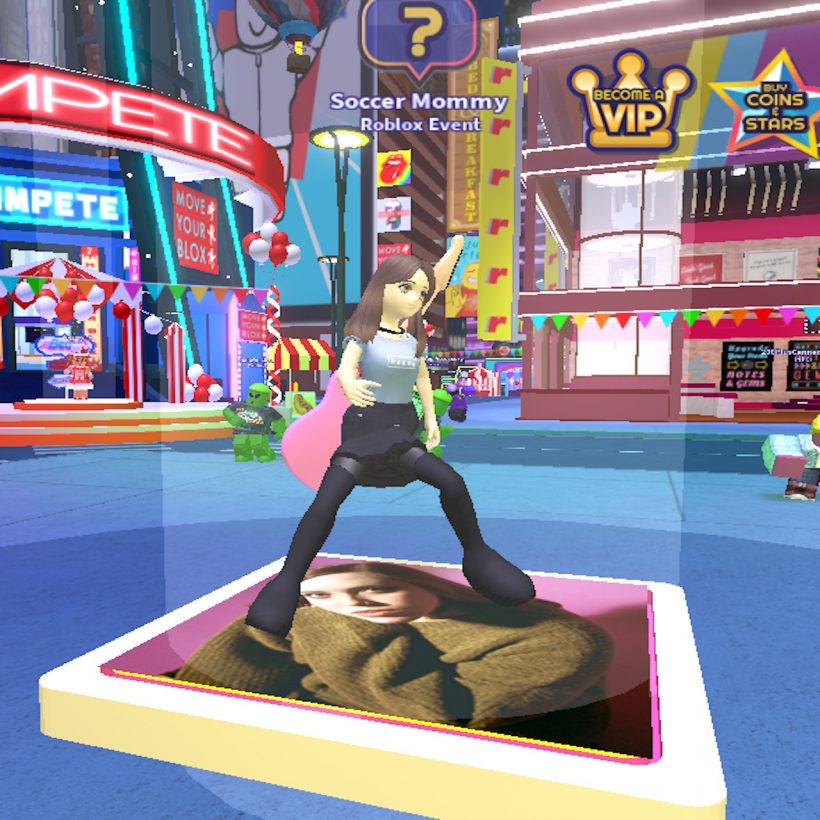 Soccer Mommy released Sometimes, Forever, her magnificent new album produced by Daniel Lopatin of Oneohtrix Point Never, two weeks ago to universal acclaim. To celebrate the recent album release, Soccer Mommy will be hosting a Listening Party on Roblox for Sometimes, Forever beginning Wednesday (July 13th) until Friday (July 15th).
The album made its Billboard chart debut, taking the No.1 slot for Heatseakers, Top New Artist, and Alternative New Artist, debuting in the Top 200, and many more.
Over the course of the Roblox event days, fans will be able to join Sophie in various popular Roblox experiences on a private server to ask her questions and interact with her avatar while listening to the new album. Developers of eight popular Roblox experiences have leaned into the event, building out unique virtual experiences for fans to interact with, including RoBeats!, The Floor Is Lava, and more.
Additionally, Soccer Mommy will be offering free virtual merch within the experiences for users to collect, including a Sometimes, Forever baseball tee and cap.
Sometimes, Forever is Soccer Mommy's boldest and most aesthetically adventurous work yet, and it cements Sophie Allison's status as one of the most gifted songwriters making rock music right now. The album sees Allison once again tapping into the turn-of-the-millenium sensibilities she's known for, as she advances her self-made sonic world beyond the present and into the future with experimental-minded production, an expanded moodboard of vintage touchstones, and some of her most sophisticated songwriting to date.
Inspired by the concept that neither sorrow nor happiness is permanent, Sometimes, Forever is a fresh peek into the mind of an artist who synthesizes everything—retro sounds, personal tumult, the relatable disorder of modern life—into original music that feels built to last a long time. Maybe even forever.
Visit Soccer Mommy's official Roblox page for more information.
Sometimes, Forever Roblox Listening Party Schedule:
Wednesday, July 13th: 1 Hour
6:00 PM CT: Fairytale Life Roleplay (20 min)
6:20 PM CT: Theme Park Heideland (20 min)
6:40 PM CT: The Floor Is Lava (20 min)
Thursday, July 14th: 1 Hour
11:00 AM CT: RoBeats! (20 min)
11:20 AM CT: Livetopia (20 min)
11:40 AM CT: City Life (20 min)
Friday, July 15th: 40 Min
2:00 PM CT: Color Block Tower (20 min)
2:20 PM CT: Skate Park (20 min)