Soft Cell Announce New Album, Plus 'Non-Stop Erotic Cabaret' 40th Anniversary Tour
The tour kicks off November 10.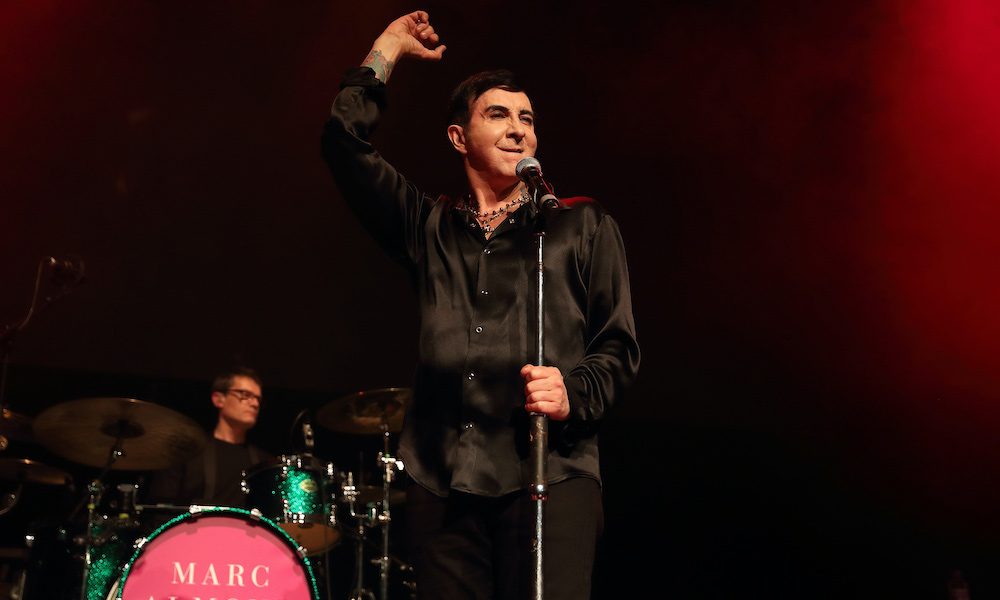 Soft Cell released their first new song in 15 years in 2018, in conjunction with their "farewell" show, but the duo has announced a new album and a tour.
They revealed plans for a new album―their first in 20 years―and today they've officially announced the album. It's called *Happiness Not Included, and it's due in spring 2022 via BMG. Artwork, tracklist, and a teaser video with a clip of new music have all been released. Additionally, the group announced a tour, Non-Stop Erotic Cabaret.
Marc Almond says, "In this album I wanted to look at us as a society: a place where we have chosen to put profits before people, money before morality and decency, food before the rights of animals, fanaticism before fairness and our own trivial comforts before the unspeakable agonies of others. But in the album, there is also a belief that there is a utopia if we can peel back the layers and understand what really matters."
And Dave Ball adds, "Recorded remotely during a world pandemic. Science fiction stories for the 21st century."
The idea of a new Soft Cell album also comes as a surprise to fans who attended what was supposed to be their final gig at London's O2 Arena in 2018. Speaking to the Daily Star's Wired column, Ball said: "Before the O2 show, Marc [Almond] and I hadn't seen each other in about 15 years. In the years between, we've started to sound mature. The new songs are still catchy, but a lot more worldly-wise."
Opening up on what fans can expect from the record, which is set to arrive in 2022, Ball said: "We haven't tried to write another 'Tainted Love.' Maybe we should!"
Visit the official artist site for ticket and tour details.
Soft Cell – 2021 Tour Dates
November 10 2021 – GLASGOW O2 ACADEMY
November 12 2021 – MANCHESTER O2 APOLLO
November 13 2021 – LEEDS O2 ACADEMY
November 15 2021 – LONDON HAMMERSMITH APOLLO
November 16 2021 – LONDON HAMMERSMITH APOLLO