'Midnight Train To Georgia' Songwriter Jim Weatherly Dies At 77
The Songwriters Hall of Fame inductee also penned 'Best Thing That Ever Happened to Me' and 'Neither One Of Us (Wants To Be The First To Say Goodbye).'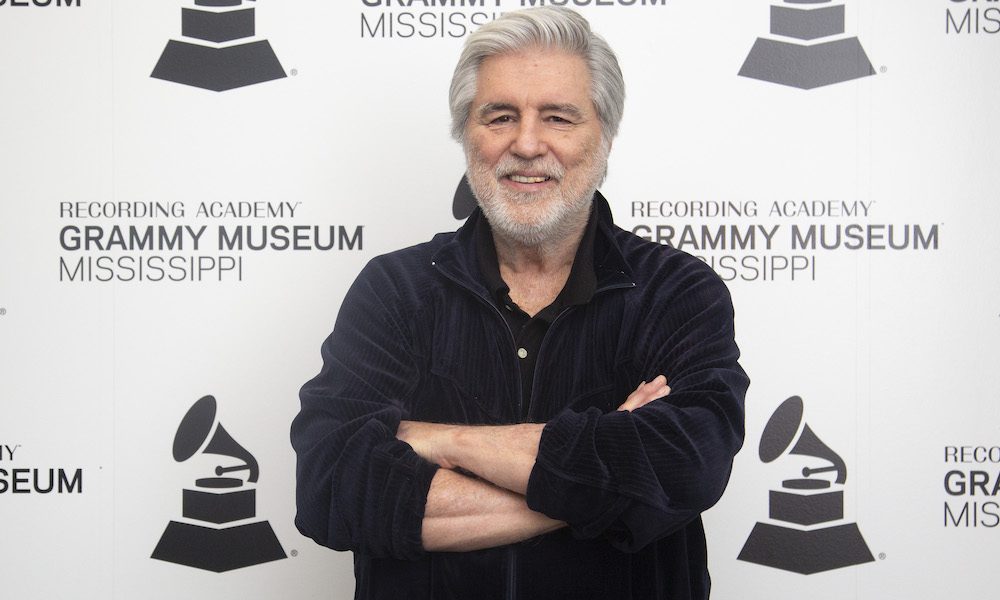 Jim Weatherly, the prolific singer-songwriter behind such hits as "Midnight Train to Georgia" and "Best Thing That Ever Happened to Me" – both made famous by Gladys Knight and the Pips – has died at the age of 77. While no cause of death was given, Charlie Monk (aka "The Mayor of Music Row") confirmed that Weatherly died in his Brentwood, TN home on Wednesday night.
Born in Pontotoc, Mississippi in 1943, Weatherly balanced two passions in his youth: football and music. He was a star quarterback at Ole Miss – and helped lead his team to the national championships. But he also spent those years playing in bands and writing some of his earliest songs. Upon graduation, Weatherly chose to take a path in music and relocated to Los Angeles.
The songwriter scored his first big hit with "Neither One Of Us (Wants To Be The First To Say Goodbye)," which Gladys Knight and the Pips recorded in 1972. The ballad topped the R&B charts, hit No.2 on the Billboard Hot 100, and earned Knight a Grammy Award for Best R&B Vocal Performance By a Duo, Group, or Chorus.
But it was 1973's "Midnight Train to Georgia" that became a signature hit for Knight and made Weatherly a sought-after writer. The Grammy-winning song hit No.1 on both the Hot 100 and the R&B chart and peaked in the Top Ten in the UK and Canada. Decades later, the song was recognized by the National Endowment for the Arts and the RIAA as one of the 365 Songs of the Century (1900-2000), and by Rolling Stone as one of the 500 Greatest Songs of All Time in 2003. In 1999, the song was inducted into the Grammy Hall of Fame.
Gladys Knight & The Pips - Midnight Train to Georgia (Official Audio)
Weatherly and Knight continued their creative partnership, scoring another chart-topping R&B hit with "Best Thing That Ever Happened To Me" in 1974, and collaborating on more than a dozen songs in total.
"I'm missing Jim Weatherly already," tweeted Knight earlier today. "He was about life and love. 'Neither One of Us' and 'Midnight Train' – I remember him getting his Grammys for those. We were just made for each other. We grew our lives together. I'm gonna miss him terribly and love him always."
Weatherly, who relocated to Nashville in 1980, also saw his songs performed by such luminaries as Glen Campbell, Garth Brooks, Kenny Rogers, Neil Diamond, Brenda Lee, and Kenny Chesney, among others.
During his long career, the singer-songwriter also focused on a solo career – releasing 11 albums between 1972 and 2008, including 1974's The Songs of Jim Weatherly, 1975's Magnolias & Misfits, and his final LP, Autumn Lights. Weatherly scored hits on both the country and pop charts, including 1974's "The Need to Be," 1975's "I'll Still Love You" and 1977's "All That Keeps Me Going."
Asked to speak on behalf of Weatherly's family, Monk issued the following statement. "When I inducted Jim into the Songwriters Hall of Fame I said, 'This may be the most honorable human being I've ever known,'" recalled Monk. "He never had a cigarette in his mouth, he never had a taste of alcohol, he didn't chew (tobacco), he didn't cuss. The only cuss word I ever heard him use was 'Foot! Charlie.' He probably was one of the top five most talented songwriters to ever drop into this town."
Weatherly's nearly 50-year career has been widely celebrated over the years. In 2014, he was inducted into the Songwriters Hall of Fame. His other honors include inductions into the Nashville Songwriter's Hall of Fame (2006) and the Mississippi Musicians Hall of Fame (2011), while in 2014, he received the Governor's Award for Excellence in Music from the state of Mississippi.