Sons Of Apollo Explain How The Beatles "Set The Bar High" In Exclusive Ramblin' Man Interview
The prog-metal supergoup feature former Dream Theater mainstay Mike Portnoy and ex-Guns N'Roses guitarist Ron 'Bumblefoot' Thal.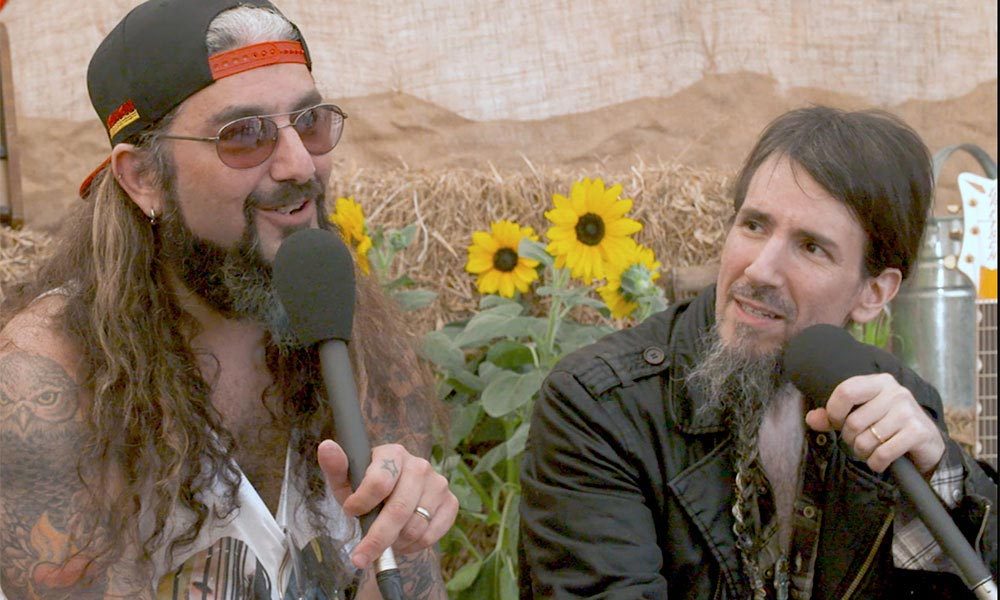 Featuring well-travelled virtuosos such as former Dream Theater mainstay Mike Portnoy and former Guns N'Roses guitarist Ron 'Bumblefoot' Thal, American prog-rock quintet Sons Of Apollo well deserve their 'supergroup' epithet.
Sons Of Apollo played this year's Ramblin' Man's Planet Rock stage on Sunday prior to embarking on a full-scale UK tour, but before they left, Portnoy and Bumblefoot say down on the hay bales with uDiscover Music's Kylie Olsson to discuss supergroups, The Beatles and who they'd still like to collaborate with.
"I don't really feel there's anyone left I want to collaborate with," Portnoy says. "This band [Sons Of Apollo] is great and if I look at what I've done in the last seven years since I left Dream Theater – and I'm still working with people like Metal Allegiance and [Journey's] Neal Morse – it's w who's who of anyone I could ever want to play with.
"I still have the dream guys, I guess – Paul McCartney, Roger Waters and Pete Townshend, but they're my ultimate heroes. As far as reality and real people I want to collaborate with, I just feel really fulfilled."
Bumblefoot has already collaborated with one dream band, the legendary Guns N'Roses ("God Bless them, they're doing great," he says when the band's on-going reunion tour is mentioned), but for Mike Portnoy, no other band can still touch the Fab Four.
"They're my heroes, everything they ever did has stood the test of time," he says. "The Beatles created all the rules, then broke all the rules and the set the bar high for rock for the next 50 years and beyond.
"The Sgt. Pepper reissue last year was phenomenal," he furthers. "That album means a lot to me as I was born the day they completed it, so I have a certain symmetry with Sgt. Pepper, but while it's probably my favourite Beatles album, I love Revolver, Abbey Road…I just love all of them."
Watch the full interview above.
Format:
UK English